Review: Dad's Sneakers (2021)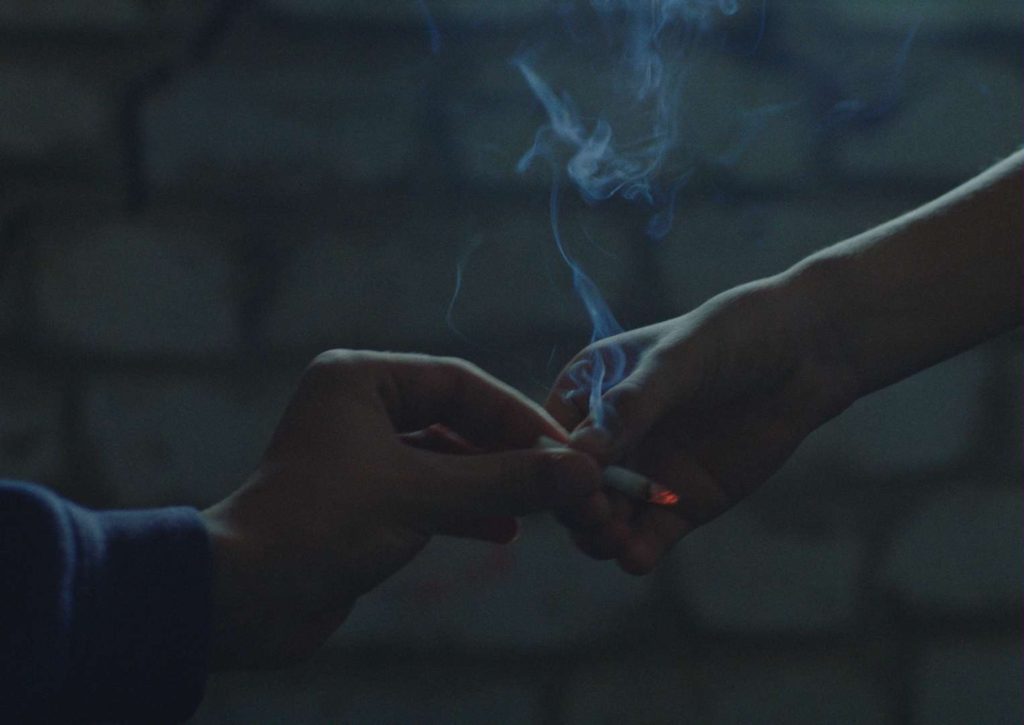 Sasha (Bogdan Zenchenko) is a 13 year old orphan boy whose life is about to change forever, since he is adopted by an American woman, possibly a benefactor, named Carrie (Corie Ann Jason). The prospects of his future life might seem bright, but something is holding him back. We meet them both on something resembling a cell phone shot, they express their excitement differently, she talks constantly, while he smiles in silence. The night before the big day, his roommates make arrangements about Sasha's belongings about to be left behind and all of them seem to have fun. But on the day of Carrie's coming, Sasha, dressed in a traditional shirt, seems distracted. He has not packed his things yet, he has not learned the speech he should recite to her and he keeps procrastinating and checking his phone in wait for a call that could change everything.
It all might have something to do with the title of Olha Zhurba's short film Dad's Sneakers that has just premiered at Locarno. If not with the item, than certainly with the person…
Dad's Sneakers is a predictable, run of the mill film that relies on the contrast between the mellow, even a bit dull Westerners and the always scheming Eastern Europeans. The shaky, hand-held camera of the DoP Volodymyr Usyk might closely follow Sasha, making the point that he is the only one who matters using the shallow focus technique, but he is more of a type than a regular person. Zhurba also relies on multitude of bog standard plot devices, as well as the shaky-cam-and-chaotic editing poetics, making the film seeming manipulative and even fake.
The only saving grace of Dad's Sneakers is its lead young actor Bogdan Zenchenko and his strong instincts. It is a rare example that the actor so young and inexperienced is capable to master the art of micro-acting and brilliantly convincing, perfectly calibrated facial expressions. Because of that, we can take Sasha as a real teenage boy, feel for him and trust him, although it is clear that we are being fooled.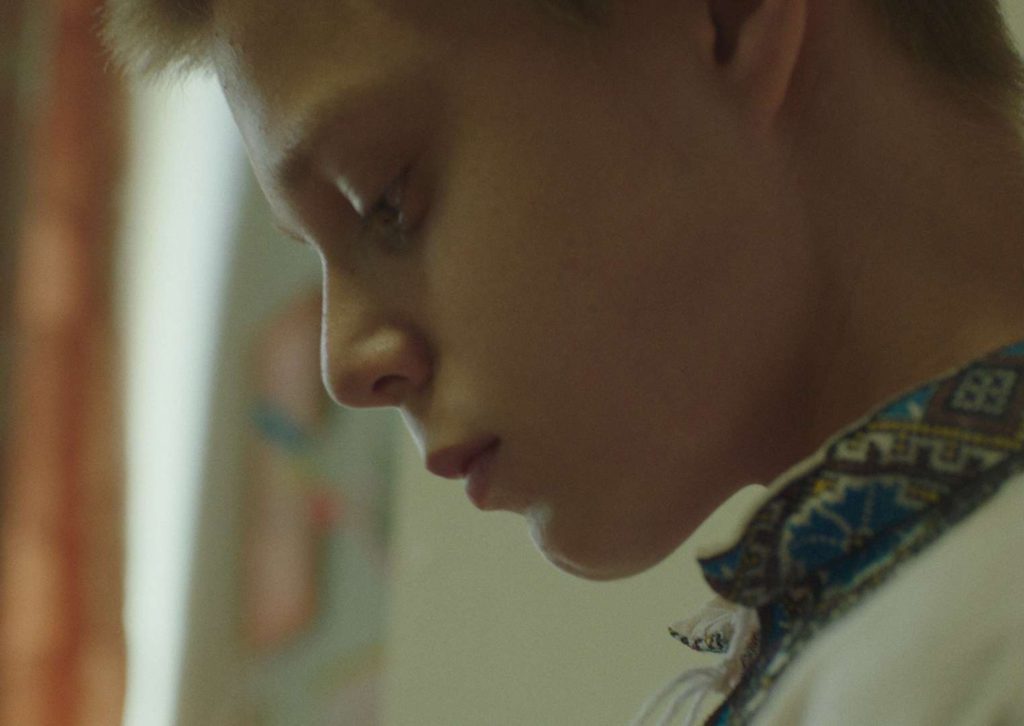 ---
Original title: Papyni krosivky
Year: 2021
Runtime: 18' 53''
Country: Ukraine
Languages: Russian, English
Directed by: Olha Zhurba
Written by: Olha Zhurba
Cast: Bogdan Zenchenko, Dmytro Buchek, Igor Olinyk, Olga Lyubarova, Olena Osina, Corie Ann Jason
Cinematography by: Volodymyr Usyk
Editing by: Olha Zhurba
Sound by: Vasyl Yavtushenko, Mykhailo Zakutsky
Production design by: Anastasiia Stoikova
Costume design by: Mariia Kero
Make-up by: Liubov Yatsiuk
Visual effects by: Max Arseniuk
Colourist: Maryna Tkachenko
Assistant director: Alina Krutuholov
Produced by: Maksym Asadchyi, Sashko Chubko
Production company: Pronto Film
Supported by: Ukrainian State Film Agency, Ministry of Culture and Information Policy of Ukraine