Review: The Infernal Machine (2021)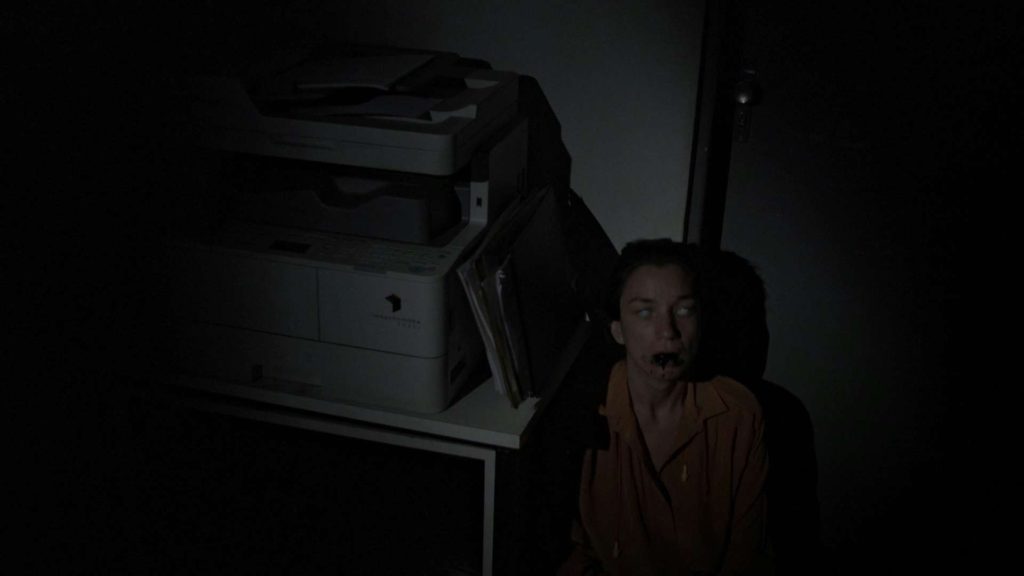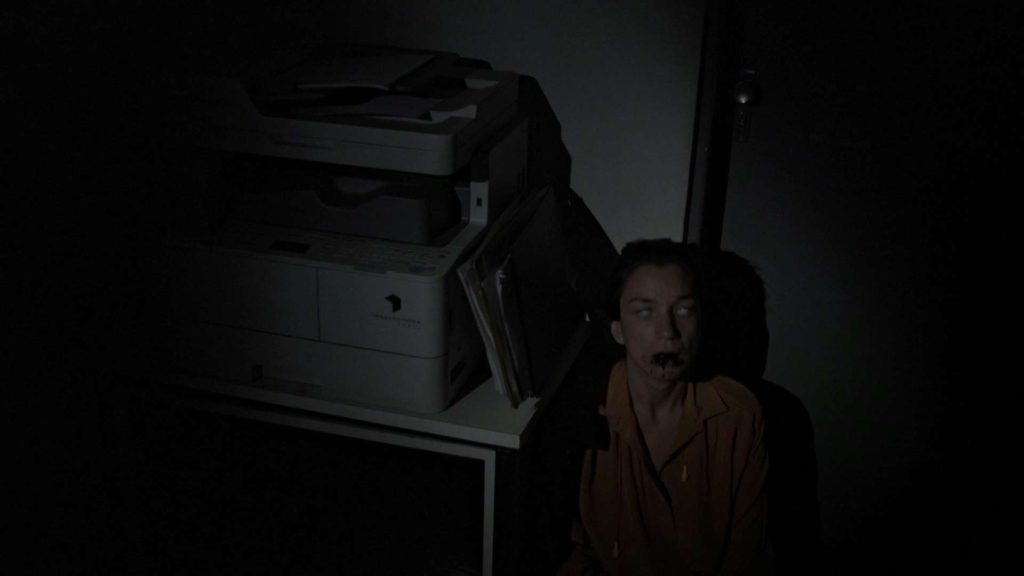 One of the signature fears of humanity since the industrial revolution is the fear of machines. The original ludist / ludite movement that promoted the destruction of the machines had some socialist foundations regarding the class politics, because the machines' crime was taking jobs and knocking down the wages of the workers. With the rise of the information technologies in the 20th century, one more fear emerged: that machines will become intelligent and self-sufficient, so they will rise against humans and take over because humanity is so corrupt. That type of fear was exploited by the cohort of science fiction writers and filmmakers.
The real question here is what if both we and "the machines" see the whole struggle thing in a completely wrong "us vs. them" way. The answer to it is not that simple and Francis Vogner dos Reis' short film The Infernal Machine, fresh from the premiere at Locarno, could take the credit for at least trying to explore the topic from a very fresh perspective.
After the short intro in which a young factory worker gets killed in something that could be described as an accident involving a piece of metalworks machinery, dos Reis aims his attention to our protagonist, a female factory worker named Sarah (Carolina Castanho). She gradually becomes aware that the situation in the crumbling factory is even bleaker than it seems (and it seems very bleak since the management is nowhere to be seen and the rumours are that the closing time is nearing), since the machines are making weird sounds and are malfunctioning, while some of the workers are becoming to act strange. Is the rebellion on the way?
The Infernal Machine is almost perfect in blending the social drama and various types of horror. The atmosphere is tense and dense thanks to the deft camerawork by Alice Andrade Drummond and Bruno Risas, ruinous production design by Marcelo X and Guile Martins' scary sound design, and it seems even more ominous in the deliberately slow pace dictated by Cristina Amaral's meditative editing.
A keen observer will see how the body horror is connected with the horror of the mind and both of them are dictated by the horror of the society. The true horror, however, lies in the cognition that the machines are also exploited ones, but their rebellion will be aimed at wrong target: overworked proletariat instead of the ruling class, whatever we call it.
---
Original title: A Máquina Infernal
Year: 2021
Runtime: 29' 16''
Country: Brazil
Language: Portuguese
Directed by: Francis Vogner dos Reis
Written by: Cássio Oliveira, Francis Vogner dos Reis
Cast: Carolina Castanho, Glauber Amaral, Carlos Escher, Talita Araujo, Maria Leite, Martha Guijarro
Cinematography by: Alice Andrade Drummond, Bruno Risas
Editing by: Cristina Amaral
Sound design by: Guile Martins
Sound recording by: Letícia Yabá, Maíra Romero
Production design by: Marcelo X
Colourists: Alice Andrade Drummond, Bruno Risas
Assistant director: Ana Hirszman
Produced by: Maria Tereza Urias, Renan Rovida
Production companies: Desalambar Films, Tela Suja Films
Supported by: Sao Paolo Governo do Estado, Premio Estimulo ao Curta Metragem