Review: The Archivists (2020)
Slash Film Festival
Fantastic Shorts Competition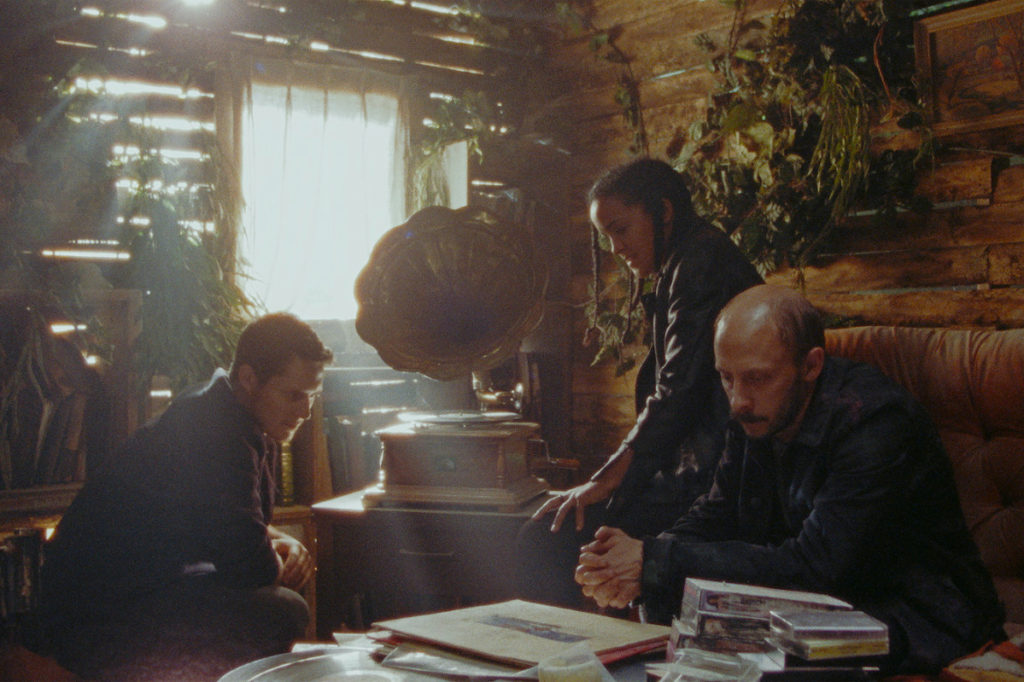 "Society has collapsed. Art from the past is viewed as decadent, and its consumption is illegal. Some see things differently…"
That is stated in the opening card of Igor Drljača's short dystopian "dramedy" The Archivists that does not waste any time to deepen the context, but focuses on the emotions instead following the trio played by Noah Reid, Bahia Watson and Maxwell McCabe-Lokos on their journey, as they search for the relics of the past world, particularly for the music.
After a keyboard cover of a famous song, our nomadic trio stops near the ruinous house to scavenge a bit. Everything they see inside, Drljača and his crew tastefully present as a relict of a bygone world, from the objects like toes and skate-shoes, to the concepts like literacy. The trio finally stumbles upon a music room, where they find a journal (the passage from it will prepare us for the point), and a collection of records.
The choice of the particular record and the song from it, Bronski Beat's The Age of Consent and especially the song Smalltown Boy on it, is by no means an accident: people sometimes need to escape the dire circumstances and that sheer need becomes a bother, an itch of its own kind. Drljača knows a thing or two about collapsed societies, it happened to his homeland, Yugoslavia, and after the global experience of the semi-collapse due to the pandemic, the audience might be more prepared to listen.
The Archivists is not about the important lessons to be learned and points to be taken. We all should know the importance of art, and the resistance or the escape through it. It is actually about the emotion, and that is the reason that the music, perhaps the most emotional form of people's creation, is put on the pedestal here. The arrangements of the standards for the motley band consisting of a keyboard, a violin and percussions are quite interesting, while the visual component of the film matches the auditive one through Christopher Lew's beautiful and warm 16mm-cinematography that also feel a bit antique.
This is an amazing short film on every level.
---
Runtime: 14' 11''
Country: Canada
Language: English
Directed by: Igor Drljača
Written by: Igor Drljača
Cast: Noah Reid, Bahia Watson, Maxwell McCabe-Lokos
Cinematography by: Christopher Lew
Editing by: Rafi Spivak
Music by: Casey MQ
Sound by: Ian Reynolds
Production design by: Becca Blackwood
Costume design by: Nola Chatters
Make-up by: Megan Fraser
Special effects by: Mark Ahee
Visual effects by: Prasanna Paul
Colourist: Christopher Lew
Produced by: Ashley Shields-Muir, Connor Jessup, Igor Drljača, Albert Shin
Production companies: Timelapse Pictures, Big & Quiet Pictures
Distribution by: La Distributrice de films