Review: Inheritance (2021)
Slash Film Festival
Fantastic Shorts Competition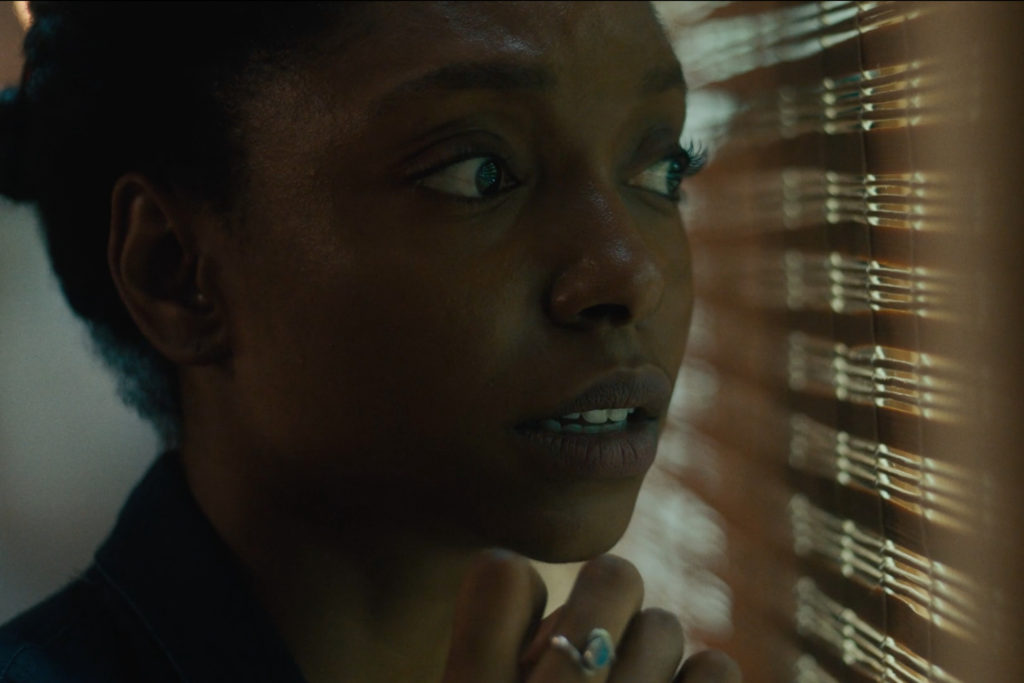 Stories about Black people being harassed on their own property are often developed within the genre framework of a historical or contemporary drama, sometimes sprinkled with the elements of genre cinema, mainly of the thriller variety. That kind of approach suggested that those things had happened in the past, or they are still happening, but they will certainly cease to happen in a bright, enlightened future. Framing the regular story into a brand new concept that combines the gothic horror and science fiction for her short film Inheritance, the filmmaker Annalise Lockhart gives it an aura of timelessness.
Laced with symbolism and coming in just the right time, Inheritance echoed quite well on the North American part of the festival circuit (Sundance, SXSW, Fantasia). It was also recently screened at /Slash in Vienna as the part of the shorts competition.
A young woman named Norra (Victoria Villier) is celebrating her 25th birthday in the circle of her family, the brother (DeLeon Dallas) and the father (Ron Brice). The latter has a special gift for her: a deed of land on her name. As soon as she gets it, she starts seeing ghost (of white people) who observe her from afar, which puts her under stress. However, her older brother who has experienced the same might have a solution for it…
Written and directed by Annalise Lockhart, Inheritance carries the weight of its symbolism with considerable elegance, highlighting the fact that the ghosts of the misdeeds past will always be present. The camerawork of Charlotte Hornsby is evocative in the way it utilizes the location of the rural North East, the nature and the idea of technology. With the smart employment of the sound design by Chris Foster and eerie musical score by Evan Gitterman, Lockhart creates a tense atmosphere, further polished in Kyle Graffam's precise editing. However, the real standout of the film is the design of the ghost-like spooky figures, thanks to the make-up by Shannon White.
---
Runtime: 14' 02''
Country: USA
Language: English
Directed by: Annalise Lockhart
Written by: Annalise Lockhart
Cast: Victoria Villier, DeLeon Dallas, Ron Brice, Bob Gallagher, Mary Glenn Fredrick, Kathryn G. Howell
Cinematography by: Charlotte Hornsby
Editing by: Kyle Graffam
Music by: Evan Gitterman
Sound design by: Chris Foster
Production design by: April Lasky
Costume design by: Nell Simon
Make-up by: Shannon White
Assistant director: Willy McGee
Produced by: Zachary Shed, Annalise Lockhart
Production companies: Dweck Production, Flies Collective