Review: Girl With a Thermal Gun (2020)
Slash Film Festival
Fantastic Shorts Competition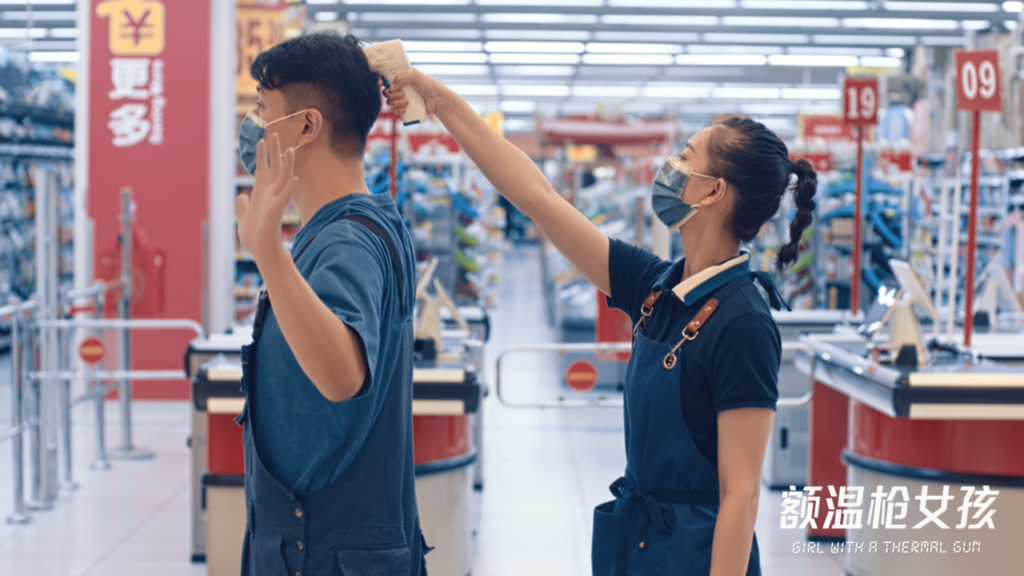 Ever since the Spring of 2020 we've been relying on the 1st row workers who – unlike most of us, had (and still have to) to get up early in the morning to deal with the needs of other people. Some of us still get their groceries delivered (guilty as charged), with the only 'inconvenience' being having to compare the invoice with order by ticking off items one by one. Sometimes, there is a pang of irritation about a mistake in the delivery, and often nuisance about something being replaced by something else as a substitute. The person who brought the groceries occasionally gets all the rage back.
We, the home office folks, used to the commodity of home officing with taking every break we feel like taking, barely ever pay attention to the person behind the delivered shopping bags. We tip them, and shut the door to continue with whatever we've been doing until the doorbell rang.
A busy supermarket delivery man (Li Chao) escapes to a fantasy world to cope with his monotonous day-to-day duties better: going through lists, picking up items from shelves, and then packing and delivering them to home addresses. He is the star of his own musical in which all of those small activities get choreographed and sung to, mainly due to his fictive colleague – girl with a thermal gun (Hu Jie), who greets him at work every day, first to measure his temperature, and then to keep him company through every step of the work process.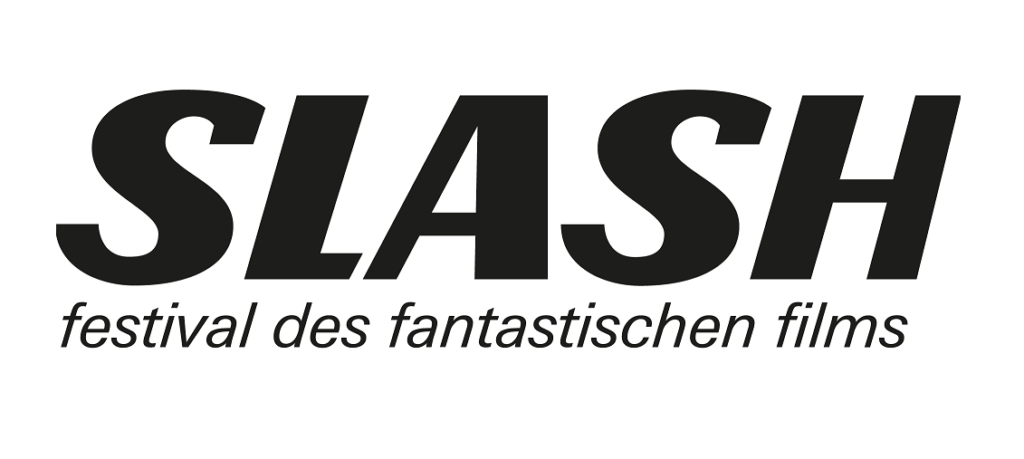 Dancer by profession, Li Chao is responsible for the film's choreography, and the original music score is composed by Lifu Wang, who has also created music for another 'pandemic' short: Trapped by Xiaodong Xie, also shot in 2020.
Rongfei Guo's musical drama Girl With a Thermal Gun is a smart commentary on alienation the humankind is globaly facing as the consequence of pandemic-related measures. We caught up with the film at Slash FF, where it screened in the Fantastic Shorts Competition.
Guo's debut documentary short Fairy Tales played in over 40 international festivals, and it was awarded the Student Academy Award (2016), Best Short Documentary at Melbourne International Film Festival, and Best Student Film at DOC NYC
---
Country: China
Language: Mandarin
Year: 2020
Runtime: 12′
Written/ Directed by: Rongfei Guo
Produced by: Yating Du
Executive Producer: Kit Chung
Cinematographer: Cecile Zhang
Production & Costume Design: Liu Jing
Choreographer: Li Chao
Music: Wang Lifu
Editor: Jingyi Zhang
Starring: Li Chao, Hu Jie
Dancers: Li Yu, Li Bin, He Jiang, Zhang YaPeng, Xie Ming, Liu Lang, Ming Da, Zhang Fang
Sound Recording: Zhu Yunhao
Art Director: Yin Hua