Berlinale review: By Flavio (2022)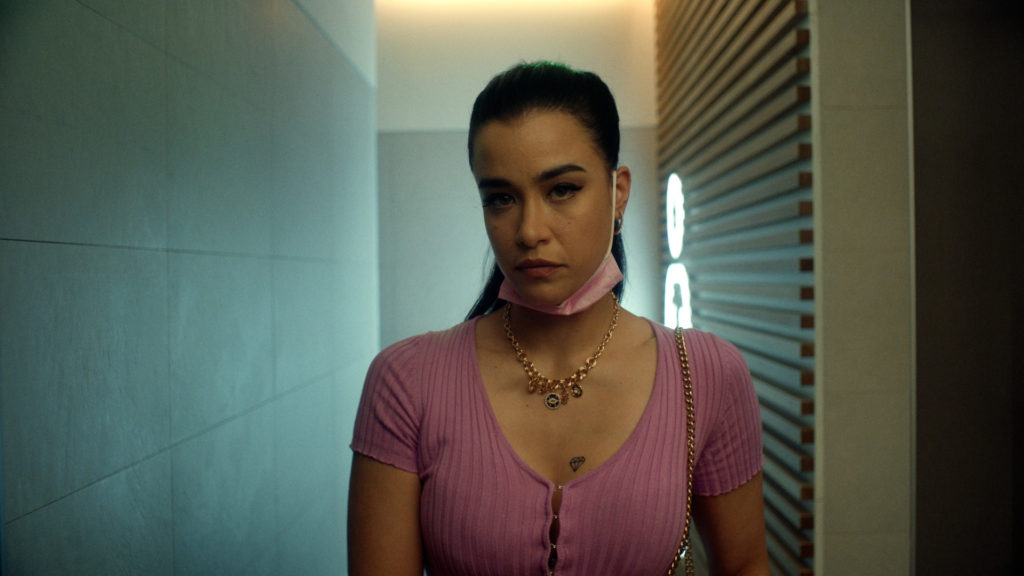 In Pedro Cabeleira's short drama By Flavio some clichés are deconstructed and other cemented in a story which centers around the ambition by a young single mother to come close to a local celebrity, and to maybe even become his muse.
Márcia (Ana Vilaça) spends a good chunk of time on Instagram where she regularly uploads photos taken by her son Flávio (Rodrigo Manaia), a little boy who gives an impression of being used to his job as mother's photographer. Flávio is very analytical in the process of selecting the best shots to be uploaded on the social media. On one hand, he is always part of the setting and not on the centre stage, but in Márcia's case setting is everything if it doesn't consist of other people. On the other hand, even if the scenery proves less important than the model, it is nevertheless required in order to highlight her 'good life' except when she's supposed to impress a man, in which case the boy isn't supposed to be around.
In the opening scene we see Márcia posing on a sandy hill above a beautiful beach, the colour of her bathing suit matching the azure surface of the sea. The shooting session is created for one person only: a rapper that goes under the name Da Reel Chullz (Tiago Costa), a star on the rise in Portugal. He is allegedly looking for a girl to act in his new music video, in Márcia's eyes – a right gig for her. Butt gets tightened up, legs slimmed and elongated by a photo software, colours corrected. Every single shot is getting perfected to catch the dude's eye, and in Cabeleira's case – two attentive eyes of his fellow filmmaker and film's cinematographer Leonor Teles catch that space between two realities through meticulous framing.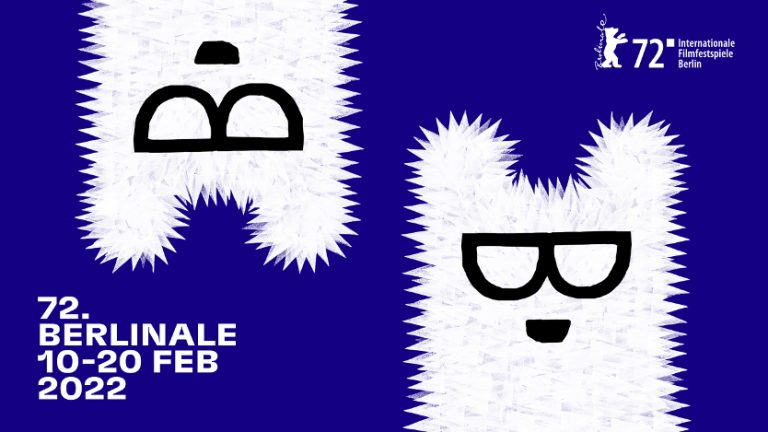 When Márcia's mission on Instagram is accomplished, she goes to a 'date' with the star. And since business negotiations in shopping malls are to be taken as seriously as the food served in them, the young woman won't have to wait long to see what's really on the menu of the day. Chullz is every inch the cliché he is selling, and the dialogue that ensues between them (actually, more on the monologue side) is tragicomic: his vision of the music video that is about to be shot involves Márcia driving a green Lamborgini and saving his life before turning into a Nyotaimori girl.
By Flavio could have turned into a 'look-what-happens-when-you-whatever-on-social-media' but thankfully the last thing on Cabeleira's mind was preaching to the choir. The roles of two principal characters will gradually switch, and towards the end there will be no room for games anymore.
The film has celebrated its world premiere in the Berlinale Shorts Competition which could catapult its international festival tour.
---
Country: Portugal, France
Language: Portuguese
Year: 2022
Runtime: 26′ 51"
Produced by: Primeira Idade & Kometa Films
With the support of: ICA – Instituto do Cinema e do Audiovisuel, Fundação GDA, Municipio de Torres Novas
Producers: Pedro Fernandes Duarte, Vasco Esteves, Edyta Janczak-Hiriart
Written/ Directed by: Pedro Cabeleira
Cinematography: Leonor Teles
Cast: Ana Vilaça, Rodrigo Manaia, Tiago Costa
Edited by: Pedro Cabeleira, Kate Saragaço-Gomes
Music: Rafael Toral
Sound Design: Tiago Raposinho
Sound: Bernardo Theriaga
Art Director: Ana Meleiro
Costumes: Andrea Azevedo