Berlinale review: Four Nights (2021) by Deepak Rauniyar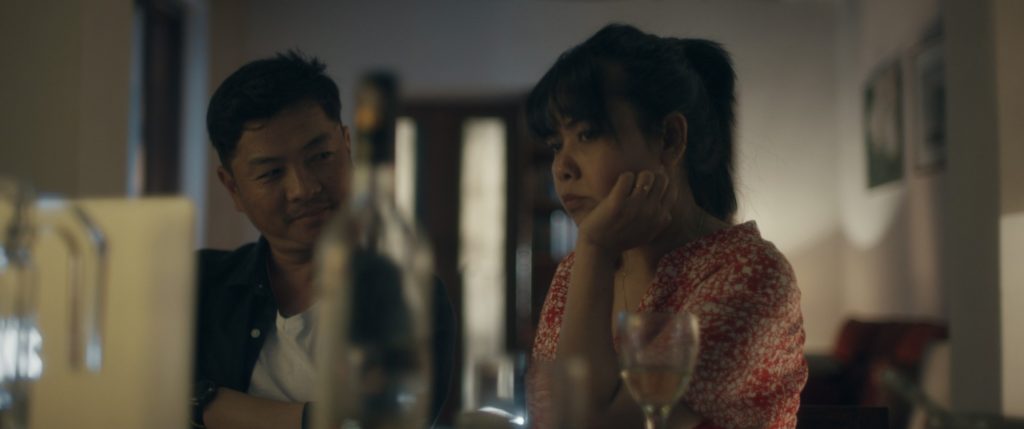 Their film is waiting for the final, European funding to be completed and sent out to a major film festival, but Maya (Asha Magrati) can not live with maybes, and she starts looking for a job. Her husband doesn't like the idea knowing what she will probably have to go through. Maya should stay faithful to her vocation, he thinks, especially since she is asked by the agency not to mention her true occupation (actress), and the jobs on offer are neither in the film business nor particularly interesting. As a foreign woman, Maya is automatically sent to the interviews for the positions of nany or housekeeper in rich white people's households. She is nevertheless ready to compromise to secure some kind of income, thinking that this might help her husband Ram (Dayahang Rai) to fully concentrate on the film.
Four Nights is a drama based on Rauniyar & Magrati's experiences after they left their native Nepal to settle in the United States in search for better professional oportunities, and it adresses more than just one issue regarding the immigration, race and class.
One of them gets directly mentioned in one of couple's discussions about a job that Maya is ready to take, and which requires her to sleep over four nights a week. Ram reminds her of struggles they had to go through to stay together and get married because they both came from marginalized communities, making a remark that all that trouble was supposed to make them live together and not apart from each other.
The film also speaks about the discrepancy between a brief recognition of one's artistic work and the life between film festivals filled with financial insecurity and often humiliating, but pressing compromises. Ram is (as Rauniyar himself) a celebrated arthouse director who now, after the big success of his previous films lives in other people's homes, depending on their kindness until he finds a solution.
The script is jointly written by Magrati and Rauniyar and inspired by their own trials. The dialogues flow in a natural rhythm, and even scenes filled with silence speak volumes about the relationship between the spouses.
And when there is a distance created, Ram will let the sentence from the film he is editing run on loop, to hear the longed response from his wife: "Well, I wanted to se you, too."
Four nights is a forceful film crafted with heart and wit, and Rauniyar returns with another gem after his critically acclaimed long feature films White Sun (2016, Venice) and Highway (2012, Berlinale/ Locarno). The film premiered in the Berlinale shorts competition.
---
Countries: USA / Mexico / Nepal
Language: Nepali, English
Year: 2021
Runtime: 16′
Directed by: Deepak Rauniyar
Written by: Asha M. Magrati, Deepak Rauniyar
Featuring: Dayahang Rai, Asha M. Magrati
Director of Photography: Mark O'Fearghail
Editor: Deepak Rauniyar
Technical supervisor: Alexis Cadorette Vigneau
Colour correction: Marc Boucrot
Production designers: Aki Thekpa
Location sound: Bishan Basnet
Sound Design/ Sound Mix: Kishore Acharya
Assistant Director: Ashish Luintel, Sailesh RC, Sangam Rai
Costumes: Niranjan Ghimire
Line Producer: Aki Thekpa
Executive Producers: Mark O'Fearghail, Dayahang Ra
Co-Producer: Edher Campo
Produced by: Asha M. Magrati, Deepak Rauniyar