Review: No Place For You in Our Town (2022)
CPH:DOX
Next:Wave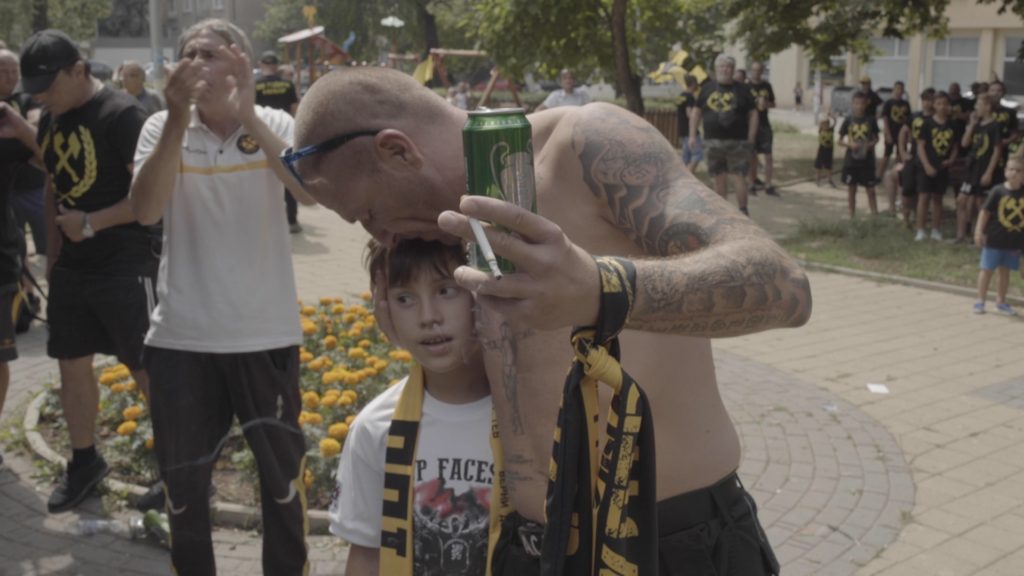 No Place for You in Our Town is a film that could have been shot in any given country. An almost all male, working class group of football hooligans who are supporting their local club by chanting songs of hate and raging without any plausible reason, and who have barely any other interests in life than drinking beer and raising their children to tolerate violence reign the screen. Almost every scene of the film feels like a déjà-vu.
This particular gang is based in the former epicenter of Bulgaria's mining industry – Pernik, country's largest industrial town in the west. Some of them remember distantly how the city looked like once upon a time, but a much better source of information is given in form of the archive footage from several decades of the 20th century: before, during and after the communist regime. Particularly interesting is a short black & white TV clip showing a pompeous choreographed ceremony celebrating the achievements of miners, typical for the communist times when all public events were staged by the party.
Now and then share one thing in common – a sinister, depressing look of a place that went through different stages of industrialization, eating away the health and joy of its inhabitants. Alcoholism and violence persisted, each generation of men embracing a good portion of toxicism. One of them speaks about it openly, not very conscious of the rule of cause and consequence, and he is anything but apologetic about his own aggressivity. His name is Tsetso, the anti-hero of Nikolay Stefanov's documentary, a middle aged man with an impressive number of tacky tattoos which show his right wing orientation. He is barely seen without a beer can or cigarette in his hand (or both for that matter), even while spending time with his son. Tsetso's friends are not in slightest more charming, and they seem to be leading a uniformed type of life, obsessed with same things: blood, kin, family and the Pernik football team.
The fact that their club isn't that good and plays in the third league doesn't seem to bother the hooligans. The whole 'let's-kick-some-a***' attitude has less to do with an extreme passion for the game than with the universal laws of hooliganism: vandalism, fighting or threatening others. Out there in the world since a good portion of time.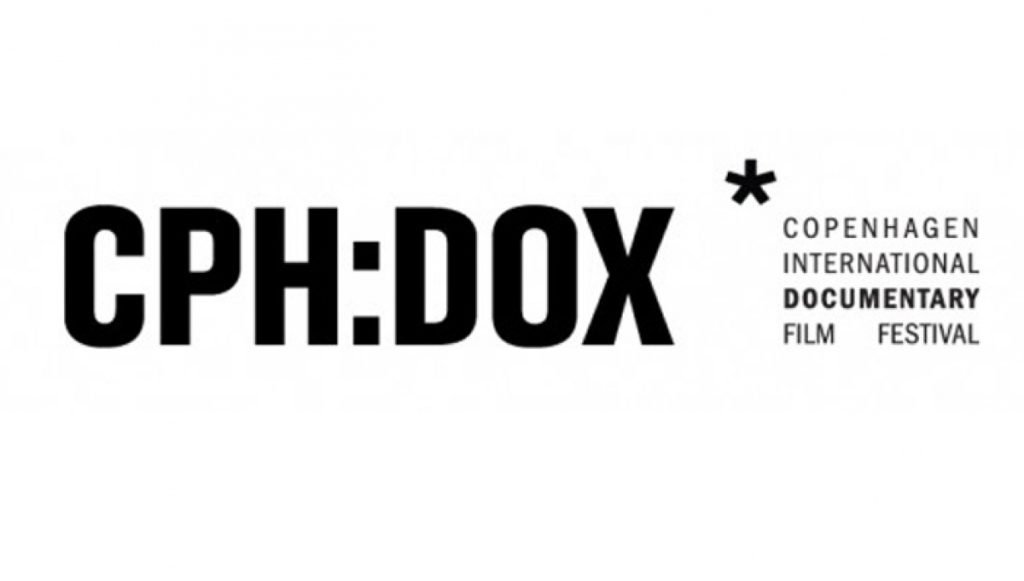 Stefanov moves swiftly among the men with his camera recording the most unpleasant conversations including those about race, expressed in the stereotypical language about 'us' and 'them'. "There shouldn't be love and peace" says Tsetso with iron convinction while nervously pacing down the streets on Pernik, beer in his hand. He will change the tune at the very end of the film after realizing that he might not excercise such a good influence on his boy, but his statements will sound strangely vague, a mere indication of his inner change most probably caused by a lengthish time spent in the hospital bed.
It is bizarre to witness the moment when friends chose to sing a song "My friends" by the Serbian rock band Bajaga & Instruktori whose lyrics stand in extreme contrast with hooligans' beliefs. The other tunes in the movie are more in line with them.
Stefanov dedicates his well-accomplished debut to the citizens of Pernik, but it is almost certain that the film will be embraced by the citizens of many more who will recognize the images from their own environment.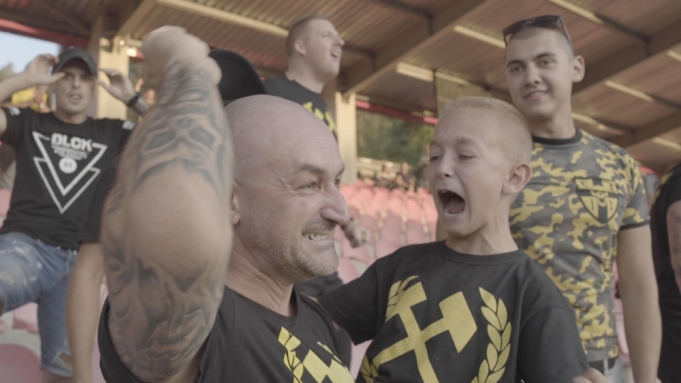 ---
Original title: Нямаш място в нашия град
Country: Bulgaria
Language: Bulgarian
Year: 2021
Runtime: 85′
Directed by: Nikolay Stefanov
Written by: Mariana Sabeva, Nikolay Stefanov, Ralitsa Golemanova
Produced by: Ralitsa Golemanova
Executive producers HBO MAX: Hanka Kastelicová, Tereza Keilová
Cinematographer: Nikolay Stefanov
Editor: Stoyan Velinov
Sound design/ Sound Editing/ Mix: Ivan Andreev
Drone footage: Vasil Ganev
Post-production: Concept Studio
Sound post-production: Sonus Ltd.
Colour grading: Kalin Petrov
With: Tsetso, Tony, Mimeto, Dado, Robby and Borko, Chokancheto, Atsi