Cannes review: For The Sake of Peace (2022)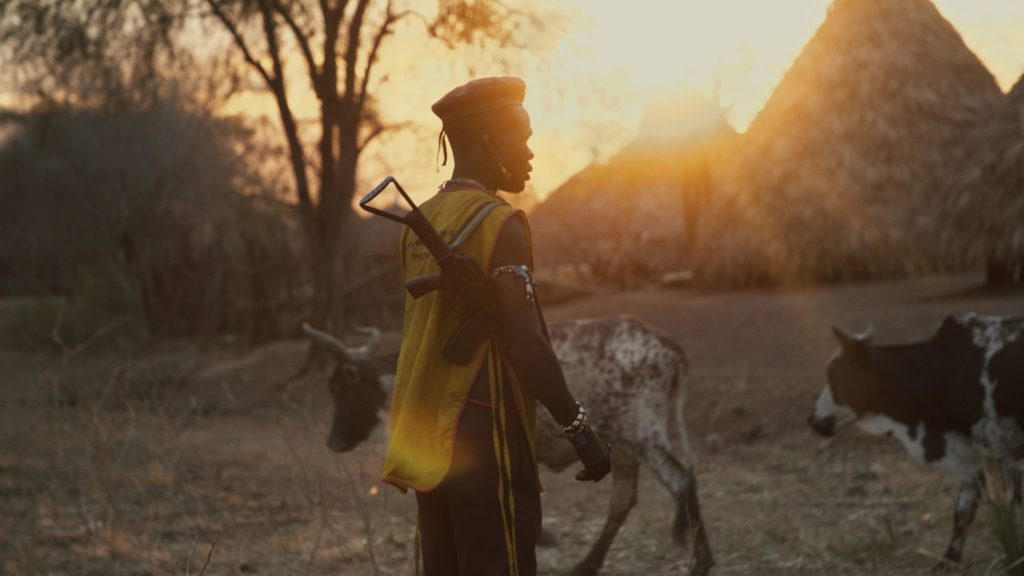 Forest Whitaker needs no introduction and deserves all the credit. It's been 34 years since he was propelled into the big league at Cannes Film Festival, where he won the best actor award in 1988 for his impersonation of Charlie Parker in Clint Eastwood's "Bird". After a wide variety of roles under world-class directors and an Oscar for the role of Idi Amin in "The Last King of Scotland", Cannes has invited him back to accept a well-deserved, if a bit early (Whitaker is just 60) lifetime achievement Palme d'Or.
On this occasion, we have a chance to see the Whitaker-produced doc For the Sake of Peace in the program, shedding light on his work as an activist and a humanitarian, as his Whitaker Peace and Development Initiative (WPDI) tackles some current issues in South-Sudan. The film follows two missions: unable to go home and face a certain death, Gatjang starts to train a football team in a refugee camp, and a young woman Nandege sets out to reconcile two warring tribes who are killing each other off in a series of cattle raids, because they're unable to share the same valley for resources. Two stories are shown in parallel, and Nandege's venture into the dangerous valley takes the lead as the one with a more gripping story, as the refugee camp storyline starts to drag a bit. Visually, it doesn't distinguish itself from TV- produced documentaries, but all is done in good faith, and we are offered some strong sentimental moments. It is also mixed with some unintentional comedy, such as when a local war chief tries to turn a new page with the immortal quote: "The past is like vomit. You don't want to scoop it up and eat it again".
However, this brings us to a bit of an ethical dilemma that makes this film hard to define. It is partly funded by WPDI, and Whitaker himself is credited as the producer. In the word of documentaries, this would put the integrity of the whole endeavour under question, because if the film is primarily a look at WPDI's actions in South-Sudan, then the benefactor and the beneficiary are overlapping, and the film is transformed into a promotional product instead of a documentary work. Understandably, the organization and its activities in making South-Sudan a better place are very commendable, but how about having someone from the outside shedding a light on it? Today, when the "documentary" tool is often weaponized as an instrument of propaganda, the sort of ambiguities should be avoided if possible.
---

Country: USA, France
Runtime: 94′
Directed by: Christophe Castagne & Thomas Sametin
Production: Significant Productions
Produced by: Nina Yang Bongiovi, Forest Whitaker
Edited by: Matthieu Bretaud