Cannes review: Salam (2022)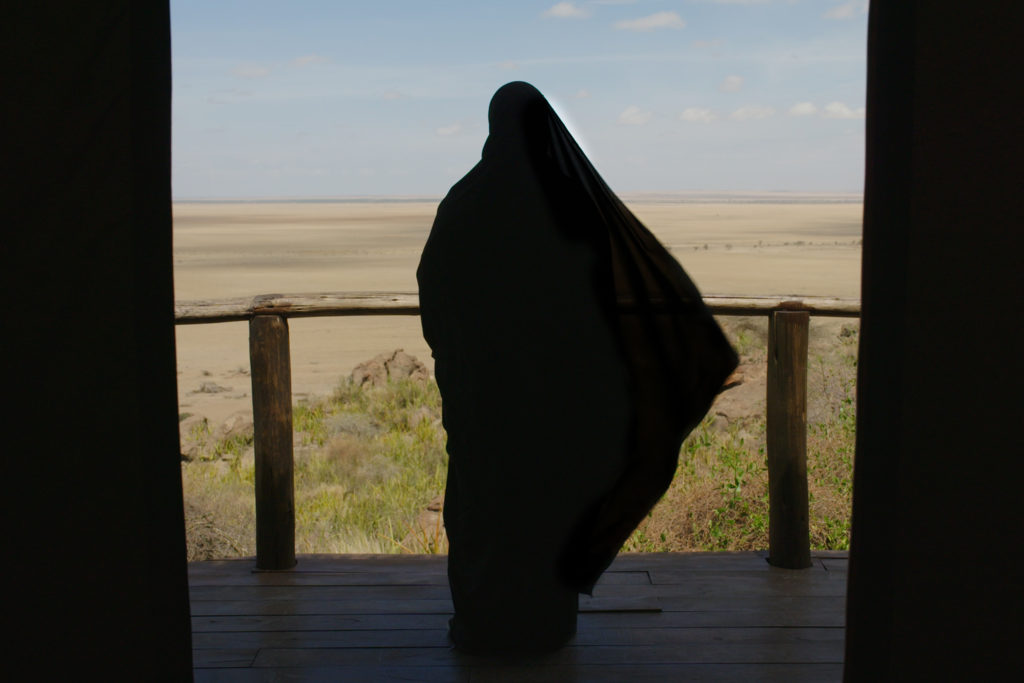 Mélanie Georgiades, aka Diam's, a former French mega star whose rap albums were selling like hot buns at the turn of the century, shocked the public when she decided to abandon the music scene at the peak of her career in 2010. She did not just stop giving concerts and making albums, she also completely changed her life finding solace in Islam.
This was also something that the media took a particular interest in, speculating about her religious conversion, which at one point led to a legal process against the French weekly Paris Match for publishing a photo of Diam's in Jilbāb, taken while she was leaving a mosque after the prayer.
Salam is an attempt at a biographical documentary that Diam's co-wrote and co-directed with Anne Cissé and Houda Benyamina. For those outside of the French speaking world Daim's is a relatively unknown name, and the documentary about her life shown in the official selection of Cannes Film Festival doesn't offer anything that would help to discover who she was, and unfortunately not even who she is now.
Apart from a couple of very brief scenes showing crowded concert venues, and the one in which she is examining a pile of music awards together with her mother, we barely get any access to the primetime of Mélanie Georgiades' glory. We only get to hear what she and her close friends, collaborators, producer and mother have to say about it, but those words will resonate with the fans only. The film is focused on Diam's personal decision to step down, lead a quiet life, and dedicate herself to the orphanage charity Big Up Project.  
There is something awkward about extreme close-ups and giant talking heads conquering the screen, sometimes looking like theatre masks diving out of the shadows. Faces are either presented from the semi-profile, shot from above from strange angles or dipped in the blackness, and in one case we only see a pair of eyes. It's a strange cinematographic approach by Michael Capron who jumps from one experiment to another like he was testing his camera to see what it could do. When there is an actual space stretching on the screen be it in France or Mauritius, there is a lot of nervous droning going on, not ideal for the film it is supposed to be.
As badly structured and artistically bland as it is, the film has its strong moments when it addresses important topics such as depression and mental health. But in hands of someone more skilled, the story about Mélanie Georgiades could have turned into a real biopic.
---
Country: France
Language: French
Year: 2022
Runtime: 80′
Written/ Directed by: Mélanie Diam's, Anne Cissé, Houda Benyamina
Cinematography: Michael Capron
Producers: Eric Hannezo, Renaud Le Van Kim, Mélanie Georgiades
Production companies: Brut, Black Dynamite Production, M By M Productions
Editing: Léa Masson
Music: Masta Et Yoshio Masuda