Locarno review: Fairplay (2022)
Pardi di Domani
National Competition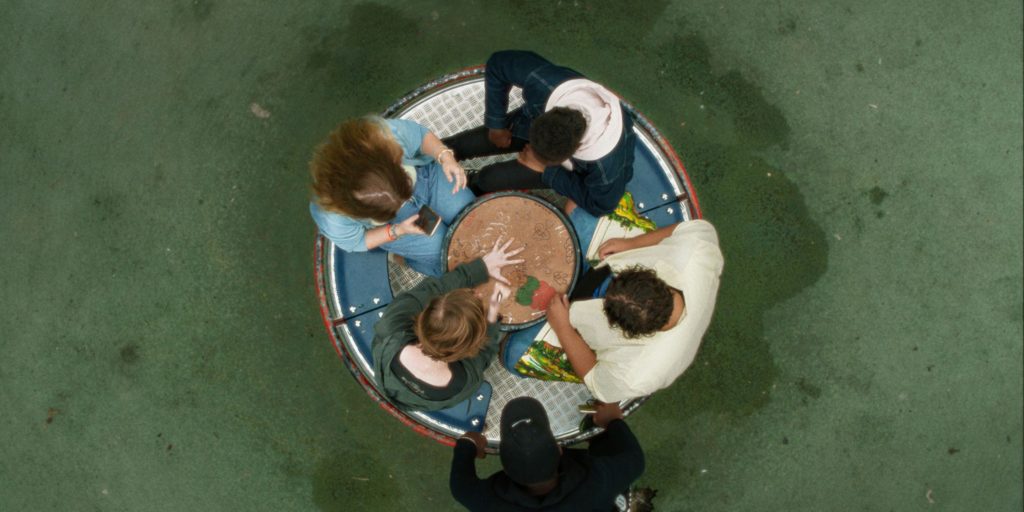 Competition is the driving force of capitalism. It is not just about business, the race for profits and the "rat race" to keep up with the lifestyle and expectations imposed by the society or at least some of its parts. It is also about our leisure and relaxation: we watch sports, "artistic" competitions, quiz game shows and we also take part in them, aiming for victory.
Three people of different age and social status, playing different "games" for different reasons and motivations, but all of them with their "eyes on the prize" in Zoel Aeschbacher's short, fast paced pounding thriller with the socially conscious edge, Fairplay. It has just premiered at Locarno Film Festival in the national part of Pardi di domani competition.
A teenager does a YouTube challenge involving a knife, a palm and an old "chop-chop" game played in prisons and on country fairs in order to set a record and reach the virtual fame. A worker participates in the "kissing marathon" in which he cannot move his lips away from the new car which is the prize to be won. An elderly executive approaching the retirement wants to show that there is still some life in him in the game of musical chairs at the company team-building. All of them are ready to do everything, to cheat, to argue and to risk body harm to themselves or the others in order to win.
Fairplay is a complexly envisioned mosaic film that proves the point in an extremely audience-friendly package blending thriller, drama and social satire. The fast pace made by the means of Youri Tchao-Debats' rapid editing is one of the crucial things for the film, and so is the natural chemistry of mixed-and-matched actors and non-actors in the cast. Fairplay is the prime example of how the technically competent, serious and yet absolutely accessible short movies are being made.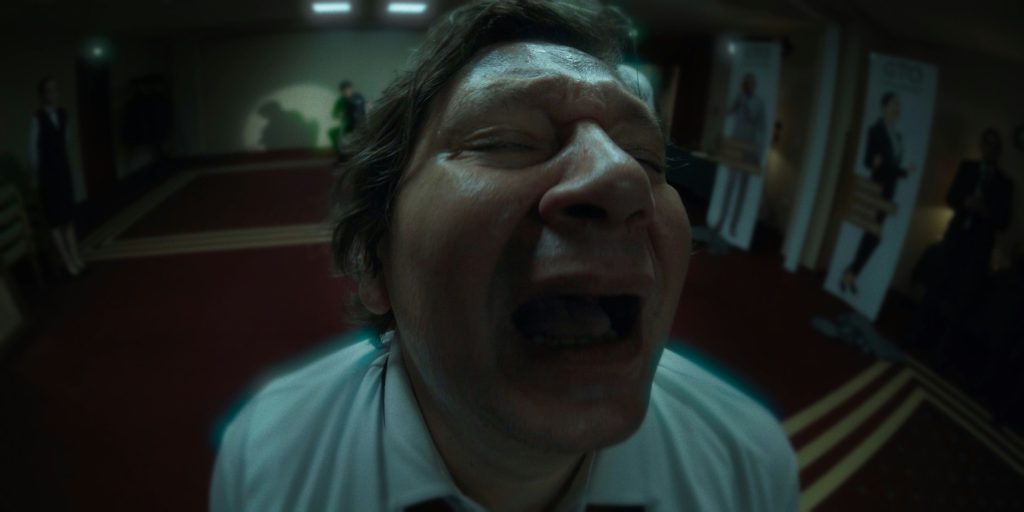 ---
Year: 2022
Runtime: 17'
Countries: Switzerland, France
Language: French
Directed by: Zoel Aeschbacher
Written by: Zoel Aeschbacher, Gania Latroche
Cast: Sokhna Diallo, Dorin Dragos, Pierre Gommé, Imer Kutllovci, Apollonia Luisetti, Christopher Mazinga, Fady Nasser, Pascal Tagnati
Cinematography by: Dino Berguglia
Editing by: Youri Tchao-Debats
Music by: Mario Batković
Sound design by: Mélia Roger
Sound by: Björn Cornelius
Production design by: Ophélie Dubois-Essiard
Costume design by: Kemza Chekal
Colourist: Robin Erard
Produced by: Elena Tatti, Nelson Ghrenassia
Production companies: Box Productions, Yukunkun Productions
Co-production company: RTS – Radio Télévision Suisse
Sales by: Salaud Morisset