Locarno review: Last Screening (2022)
Pardi di Domani
Concorso Corti d'Autori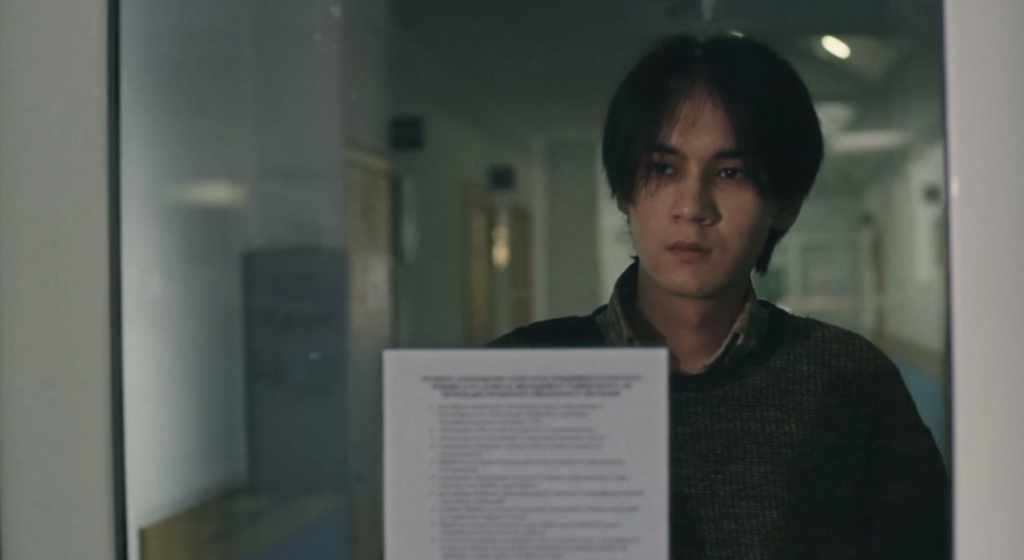 A young man is reminded by his mother to go to sleep, but he rather browses through instagram to check out the girl he has a crash on, and who goes to the same school as him. He wakes up next morning, goes to school, decides against approaching the girl due to lack of self-confidence, and decides to take a long bus ride and go to the cinema instead.
It seems like a typical day in a life of a typical teenager, but Locarno's Pardi di domani: Concorso Corti d'autori title Last Screening, directed by the veteran Kazakh director Darezhan Omirbaev has at least two more layers to it. The hidden one comes from Omirbaev himself and his filmography. His feature debut Kairat (1992), that could be taken as one of the founding films of the newly independent country of Kazakhstan, also premiered at Locarno and, plot-wise, Last Screening is a bit of an antithesis to it, coming thirty years later in a very interesting geopolitical context.
Another layer that occupies even more of the story, portrayed quite directly in the central (and longest) bus scene is the country and its former, Soviet-age capital Almaty. Kazakhstan is actually the country of stark contrasts, between rural and urban, traditional and modern, Kazakh- and Russian-speaking, and Almaty is somewhat of a symbol for the latter parts in all of the mentioned dualities in the core of the Kazakh society. So it actually makes sense that the shy Kazakh-speaking young lad gets discouraged in the presence of the girl in the Russian-speaking school in the Russian-speaking city. Omirbaev observes it keenly and carefully, not even attempting to start a dialogue between the worlds that have little in common.
Or maybe he does in an only way he knows, through the art of filmmaking, in this case technically correct, but not that inspired. Maybe the answer is hidden in the film's finale, inside the movie theatre, because Last Screening resonates with symbolism.
---
Original title: Songy Seans
Year: 2022
Runtime: 30'
Country: Kazakhstan
Languages: Kazakh, Russian
Directed by: Darezhan Omirbaev
Written by: Darezhan Omirbaev
Cinematography by: Boris Troshev
Editing by: Azamat Altybasov
Sound by: Kairat Kaiyrbekov
Production design by: Nurbolat Zhapakov
Costume design by: Zhuldyz Amirova
Produced by: Tolondu Toichubaev
Production company: Oy Art
Co-production company: East Wind Productions
Sales by: East Wind Productions