Sarajevo review: Retreat (2022)
Sarajevo Film Festival
Documentary Competition
(International premiere)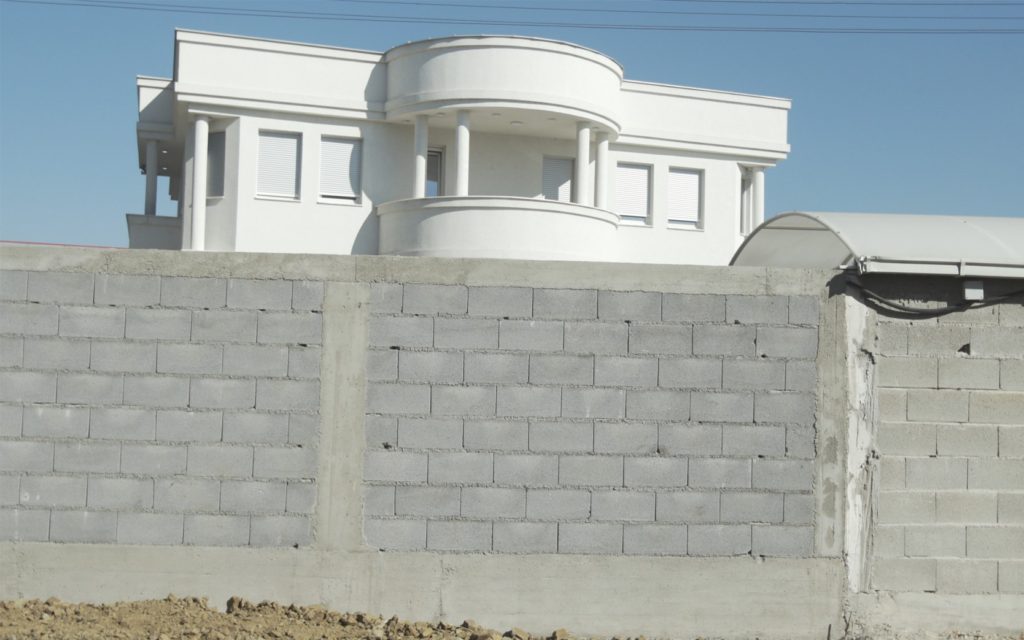 "If you don't build a house you haven't got a home." Such is the saying in Macedonia. In order to make the dream of home ownership reality, thousands of young people have moved to Afghanistan and Iraq, where they earn good money providing the infrastructure and services for the American military forces.

Anabela Angelovska's documentary tells the story of the people who have left, but from the perspective of the place they left behind and yet hope to build. A grandmother worries about her children, who are earning money as doctors and nurses in the dangerous environments. Watching the news becomes difficult as the wars are no longer abstract. In the meanwhile, the building sites grow amidst the empty newly built palazzos. The money can provide the kind of luxury that no domestic job would earn.
But in a nice irony Angelovska also shows the building of a new hospital, planned by a doctor who is trying to provide some support for those who return: more than 70% of whom will suffer from Post Traumatic Stress Disorder. He tells how they won't necessarily die of PTSD, but the suffering caused by the individuals as well as their families will be real nonetheless. It is these unseen costs which the film precisely uncovers. Family homes are built of ostentatious luxury, but the families themselves are separated and alienated. A grandmother sweeps the dust from the basement and talks to her son via FaceTime. She hasn't seen him in far too long. "Three of mine went to war", she complains. The villages and towns have emptied of their best, most skilled young people. The saddest children's party is rehearsed without the children. One man talks about how he was given a coin by his boss who later was killed by bomb inside the compound. It's almost too neat a contrast between gold and blood. What good is wealth, money, if the workers return traumatized and incapable of living their lives?
"I can't connect to the real world," the man says, his eyes filling with tears. Bettina Herzner's unobtrusive camera captures faces in unguarded moments and the incomplete neighborhoods of Macedonia.
Of course with the withdrawal of troops from Afghanistan and the winding down of its presence in Iraq, many of the workers are now returning home to occupy the buildings that have been built in their absence. But are the buildings they return to really homes? And are these suburbs – to take a wider view – a community?
---
Original Title: Retreat
Country: Germany
Language: Macedonian, Serbian, English
Runtime: 30′
Written/ Directed by: Anabela Angelovska
Producer: Anabela Angelovska
Cinematographer: Bettina Herzner
Editing: Imke Koseck, Anabela Angelovska
Assistant Editing: Daniel Bendig
Sound Design/ Sound Mix: Roman Vehlken
Music: Baby Shark Dance, Pinkfong
Sven Janetzko
Inhouse Producer/ Colourist: Optical Art, Jochen Hinrichs-Stöldt
Mastering: Optical Art, Stefan Tänzler
Cast: Danica Stanojkovska, Djordje Stanojkovski, Dejan Petkovski, Dr.med Mice Dudučki,Florim Prestreshi, Suzana Andonovic, Toni Nikolovski, Valentina Krstevska