Sarajevo review: Bigger Than Trauma (2022)
Sarajevo Film Festival
Documentary Competition
Human Rights Award winner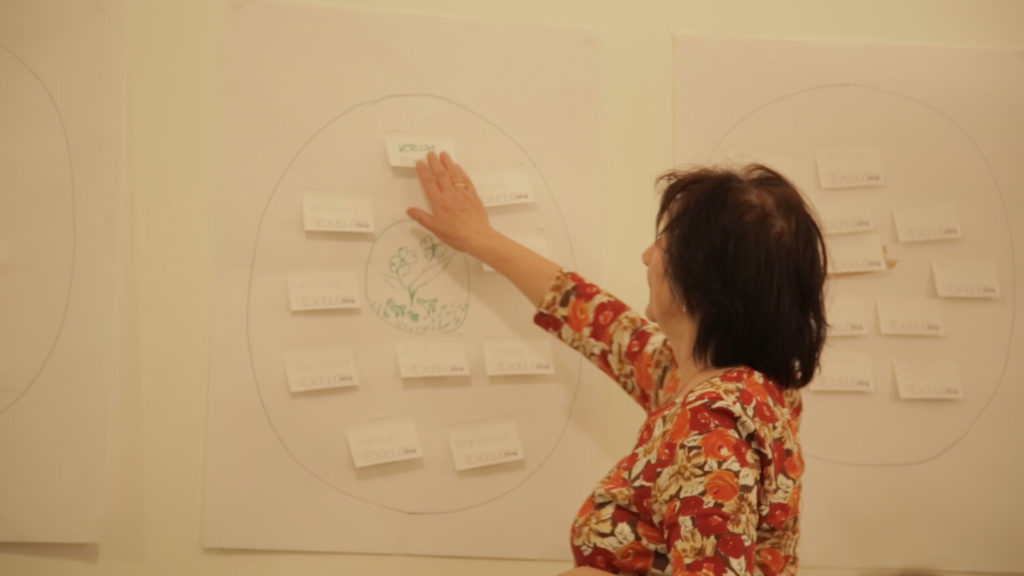 How can one heal after experiencing an unspeakable evil? How long does it take to forget the big trauma caused by one of the most ancient war tactics to humiliate the 'enemy'? In every war, many women and girls suffer rape, not one but multiple, more than often being kept captive for weeks, or even months and years, experiencing the same abuse day after day. One rape is enough to cause irreparable damages, and if there is a law in peaceful times that punishes such attrocious acts, there is nothing that protects a woman from sex crimes during the armed conflicts. Many stay quiet, and don't report what happened to them once the war is over. This is unfortunately a global phenomena, unrelated to the extent of war, or the continent/ country it takes place in. From some estimated 20000 rape victims in Croatia between 1992-1995, only 180 women filed a report. The numbers look similar in other former Yugoslav countries. In Balkans, where women are still expected to perform very precisely defined roles by the patriarchal society, 'rape' is almost non-existant, but if recognized – it just puts a stigma on the victim, rarely on the perpetrator.
"Even the church bells don't sound like they used to", says at one point one of the four main protagonists of Vedrana Pribačić' Sarajevo Human Rights Award winner documentary Bigger Than Trauma. Right at the beginning, the viewer is inroduced to Djurdjica, one of the first women to complete the two-year empowerment program called "I am much more than my trauma". The film is actually the story of her friends and their long journey to healing 25 years after the war, attending the third round of the program. Djurdjica also seems to be the only of many women we got to see in a number of therapy sessions whose voice is always calm, and words very much measured before she speaks.
All women are in their mid-fifties or begining of sixties, marked by what had happened to them, and regularly attending the psychotherapy sessions led by a team of experts whose goal is to help them finally find the inner peace. As they are learning how to trust one other, they slowly discover that not every human touch is threatening, and not every unknown person is an enemy there to harm them.
Pribačić decided to be that fly on the wall in her feature debut, which was certainly an ideal way to come close to the women without overstepping the line, and the film is done with a lot of emotional intelligence, close enough to the women and yet respectfully distanced to give them space to expess how they feel about their traumatic past. Ocasionally cut by talking heads, the focus is mainly on the group dynamics, which is as fragile as their destinies. The whole film was shot during two years, focusing on their encounters, taking the best and the worst from what was happening during those sessions.
The only odd one out in the group is a Serbian woman Ana who went through the same hell as the rest of them, but who feels outcasted by her ethnicity, regradless of the identical origin of her torturers. This obstacle will be removed the moment she gives her testimony at the Croatian court.
Strong in expression and with a fine feeling for its protagonists, Bigger Than Trauma is a film that will travel the festivals, winning new audiences. It is a must watch.
---
Original Title: Veće Od Traume
Country: Croatia
Language: Croatian
Yeаr: 2022
Runtime: 90′
Written/ Directed by: Vedrana Pribačić
Editor: Marta Broz