Sundance review: And The King Said, What a Fantastic Machine (2023)
And the king said, what a Fantastic Machine
Subject: Belle Delphine, Photo Credit: Belle Delphine

Subject: Viktoria Odintcova
Photo Credit: Alexander Tikhomirov
In the press notes for their documentary And The King Said What A Fantastic Machine Axel Danielson and Maximilien Van Aertryck quote Neil Postman's thoughts expressed in his book "Amusing Ourselves to Death" that analysed television's effect on culture. One of them is Orwell's warning that we would be overcome by an externally imposed opression. In his introduction to the book, Postman also compares George Orwell fear that what we hate will ruin us, to Aldous Huxley's that what we loved will ruin us, concluding: "there is a possibility that Huxley, not Orwell, was right". Almost fourty years later, his assumptions feel accurate.
Back in summer 2021, on my flight to Iceland to attend Ice Docs (International Documentary Film Festival) in Akranes, my heart almost stopped when I noticed a significant ash cloud above the Fagradalsfjall volcano, which had just erupted. My first instinct was to grasp the front seat with both hands, but as soon as we touched down, the dread vanished.
A couple of days later, I was on my way to the same volcano that had almost drained the life out of my body on the incoming flight. It was only two of us legging behind a seasoned guide who was used to all kind of behaviour by the international tourists until that day when the stupid took other, life-threatening proportions. While we were approaching the still active lava field, we caught a glimpse of a couple oblivious of dangers lurking underneath what seemed like a hardened lava patch. A young attractive woman climbed on the top of it, probably posing for an Instagram or maybe Tiktok video. Our guide lost his cool screaming at them, and the woman stepped down to make him stop drawing attention, patiently waiting to see our backs to return to her position and continue with the video shoot. Oblivious to the dangers of such a careless act, we were the mere obstacle to her Instagram glory.
This one in 45 billion cameras currently known to be existing on the planet (according to the directors) had made its little contribution to 500 hours of images uploaded onto the internet every minute. What kind of message did those stills or, more likely, moving pictures—taken on the lava field's cooling surface convey to the world? Self-promotion for sure, but also the false sense of a safe environment, or even worse – an act of 'bravery', or a challenge.
In their thought-provoking documentary, directorial duo Danielson and Van Aertryck explore the impact of our obsession with image on our behavior, and how we came where we are, addicted to the visuals.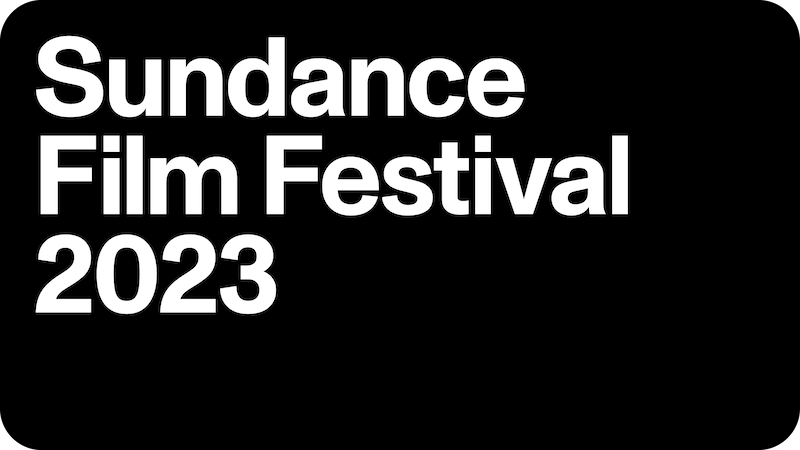 The film unfolds in rather chronological order, starting with the first preserved photo in the history taken by Joseph Niépce thanks to whose technique the term heliography or "drawing with light" was coined. From there the story moves swiftly through the beginnings of photography, highlighting the contributions of Louis Daguerre (first person pictured), Edward Muybridge (first moving images), William Freese-Greene and the Lumiere Brothers, and it mentions the birth of intentional manipulation of images for the purpose of provoking desired reactions, and later on – how the images started to get monetized. The film borrow its title from the reaction of King Edvard VII of England to Georges Méliès' staged recreation of his coronation (1902), his one-liner resonating with a double meaning today: "What a fantastic machine the camera is".
And The King Said What A Fantastic Machine is not a boring history lesson with talking heads explaining the world. The film sticks to the minimum information to reach its actual point of interest: the way camera has been used since its almost 200 years of existence. There are both tragic and funny examples of how the images get exploited, be it through a rather disturbing way the war/ natural catastrophe reporters are fishing for their best angle to present a lifeless body, the ISIS video shoot in Yemen aimed at recruiting people that goes completely wrong, or just the average internet consumers promoting whatever they think is releveant on the social media.
As at one point the voice-over narrated by Van Aertryck says: "A lack of perspective can distort what the world looks like". Photography has the power of influencing the human mind, our way of thinking and seeing things. An image can be exploited limitlessly which has been proven over and over again. One of the masters of manipulation, the German director Leni Riefenstahl explains how she created Nazi propaganda. Cold and professional in her account of the shooting procedure, she looks proud of the achieved. It is a truly shocking interview that once again raises a question why Riefenstahl was given a second chance and a place at the table of many other talented artists after the WWII, despite of her 'innovative technique that has influenced generations of modern filmmakers'. We also got to see and hear her ideological opponent, the producer Sidney Bernstein who was assigned to film the situation in freed concetration camps in such a manner that no one can question the authenticity of the footage. There was a need of a solid proof of what had happened. For that purpose panning shots were used to document the tragedy in KZ Bergen-Belsen.
Cut to a finely tuned tempo by director/ editor Mikel Cee Karlsson, What A Fantastic Machine isn't a minute shorter or longer than it should be. The film is simultaniously a celebration of camera, and a critique of the abundance of images and their purpose.
After its world premiere in Sundance Film Festival's World Cinema Documentary competition, What a Fantastic Machine travels to the Berlinale where it will be screensed at the Generation 14plus program, and the directors' idea is to build the Camera Obscura outside the cinema in Berlin, just like they did it in their documentary, to make the young audience understand how the photographic image works.
Subject: Anders Holmberg
Photo Credit: Maximilien Van Aertryck & Axel Danielson

Subject: Scott Jayro
Photo Credit: Scott Jayro
---
Original title: And The King Said, What a Fantastic Machine
Country: Sweden/ Denmark
Original languages: Swedish, English, French, German, Arabic
Length: 85′
Year: 2023
Produced by: Plattform Produktion
Executive producers: Ruben Östlund & Erik Hemendorff
Associate Producer: Rikke Tambo Andersen
Marketing Producer: Kathleen McInnis
In co-production with: Sveriges Television, Film i Väst and Bullitt Film
With the support of: Svenska Filminstiutet/Juan Pablo Libossart, The Danish Film Institute, Nordisk Film & TV Fond, ARTE G.E.I.E, Swedish Arts Council, Gothenburg Municipality and See-Through-Films
Written/ Directed by: Axel Danielson & Maximilien van Aertryck
Directors of Photography: Axel Danielson & Maximilien van Aertryck
Narrator: Maximilian van Aertryck
Edited by: Mikel Cee Karlsson, Axel Danielson & Maximilien van Aertryck
Sound designer & mixer: Anne Gry Friis Kristensen
Additional sound editing: Peter Storm Wich
Creative advisor: Kalle Boman
Production assistants: Stina Eriksson, Andrea Gyllenskiöld, Cecilia Björk
VFX artist & compositing: Peter Toggeth Karlsson
Colorist: Peter Toggeth Karlsson
Sound mixing facility: Spidse Örer
Sound technicians: Jesper Miller
Title design: Lukas Möllersten
Accountant & finance: Silva Hildbrand
Consigliere Emeritus: Åke Gullberg
English subtitles and translation: Ingrid Eng
Music supervision: Li Stanley & Rasmus Thord/ Solid Music Supervision