EXCLUSIVE: Trailer for the Locarno title "THE CURRENCY – Sensing 1 Agbogbloshie"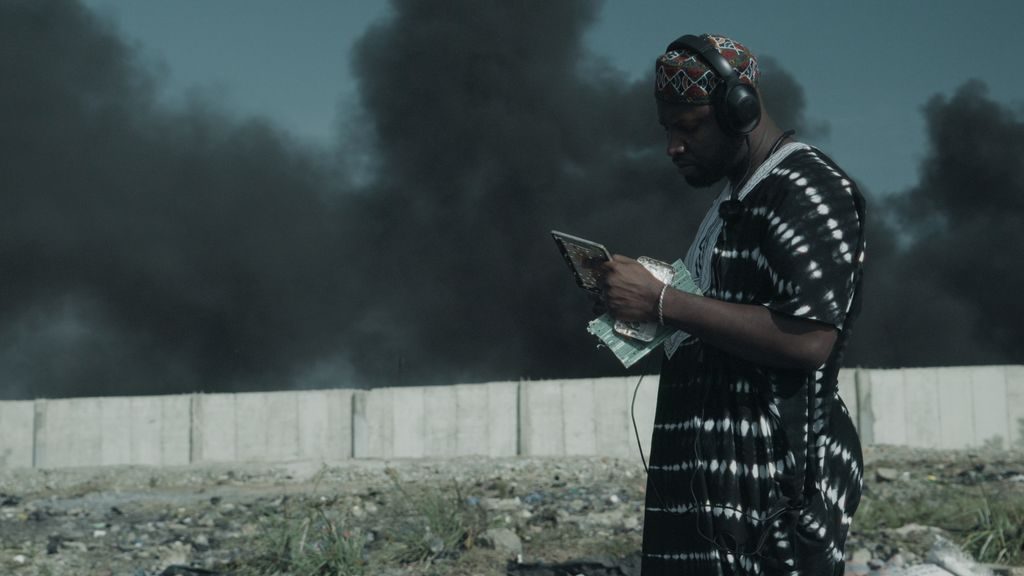 The experimental short The Currency – Sensing #1 Agbogbloshie, first cinematographic work in the long-term series of a joint artistic project by Elom 20ce, Musquiqui Chihying and Gregor Kasper, is set to world-premiere in Pardi di Domani's International Competition. The film is shot in the eponymous Agbogbloshie, one of the world's largest e-waste recycling sites situated in Ghana's capital Acra.
THE CURRENCY was born in 2020 when artists Musquiqui Chihying (Taipei/Berlin) and Gregor Kasper (Berlin) together with rapper Elom 20ce (Lomé, Togo) joined forces to create a Vinyl of the same name for an exhibition project in Centre Pompidou Paris/ Times Art Center Berlin. The collaboration continued with THE CURRENCY LAB series in Lomé, and expanded with a 360°-VR experimental documentary feature project in the same year. The Currency – Sensing 1 Agbogbloshie can be read as a single from that project.
"Through a transcontinetal, multidisciplinary, collective practice, THE CURRENCY explores the possibilities of currencies to question capitalist logics, exploitation as well as power structures in order to explore the relationships between humans and their interactions with the non-human world. Global interconnections of capital flows, technological developments, and spiritual and collective resistant practices between Africa, Asia, and Europe and explored."
In The Currency – Sensing #1 Agbogbloshie, a very strong accent is placed on the sound design, with the electronical noise coming from a field research that Elom 20ce did with the Soma Ether, a device for 'catching' electro magnetic waves. The complete process that was meticulously filmed, became the central part of the movie.
The original score was recorded in Lomé during sessions with musicians performing on trumpet, guitar, bass, piano. Additionally, "Playtronica Playtron" & "Playtronica Touch Me" – experimental MIDI controler was used to create music directly with the e-waste from Agbogbloshie.
The Currency – Sensing #1 Agbogbloshie is a co-production between Germany's Xizhuang, Togo's Atakpa Productions & Asrafo Records, and Taiwan's RLIS.
Watch our exclusive trailer below: