Locarno review: Duck (2023)
Locarno Film Festival
Pardi di Domani International Competition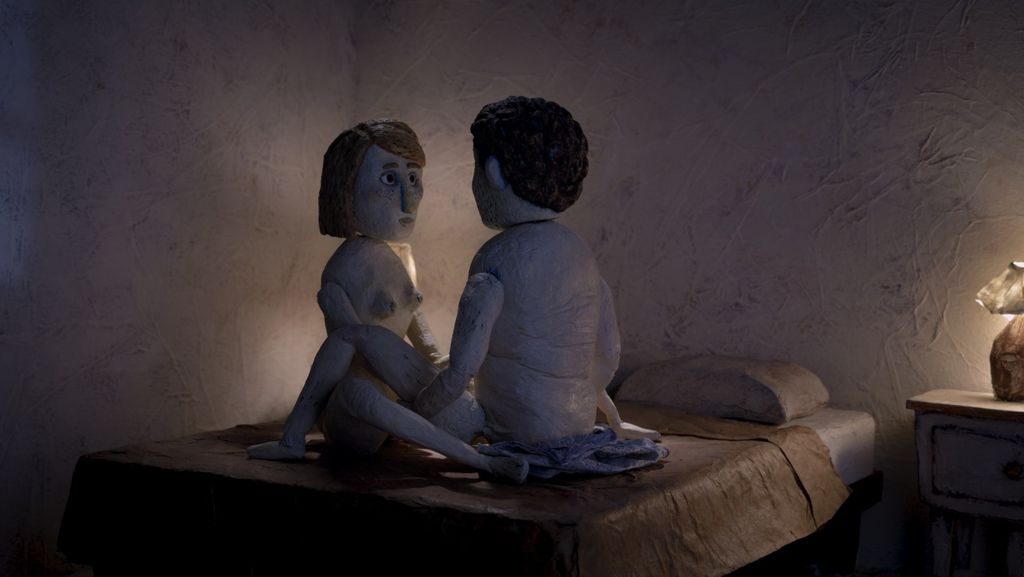 You know the drill: if it walks like a duck and quacks like a duck, it must be a duck. But what if it is not? What if it actually acts more like the scariest animal of them all – the human? Those are the questions that a human couple credited as Vladimir and Olga have to face in Elie Chapuis' animated short Duck that has just premiered at Pardi di Domani National Competition of Locarno.
Vladimir and Olga live on an isolated farm, raising ducks and hoping for a baby. Their daily life is pretty routine, while their sex life could be observed as almost ritualistic. One day, while feeding the birds, Vladimir spots a wounded one and decides to end its misery. His action is prevented by Olga's intervention, as she takes the bird into the house to nurse it back to health. The events that follow – woman and the duck (acting pretty much as a human baby) forming a bond not dissimilar to the one between a mother and her child, while the "father" is being pushed aside and relegated to an useful farm animal, are first served as nightmares and then as reality hard to bear.
Duck can be seen as a psychological and metaphorical horror about the early stages of parenthood, as well as a body horror fuelled by the "nightmare logic" not too far away from what we saw in Valdimar Jóhannsson's feature Lamb, but distilled to the dialogue-free short format of seven minutes of the film and two more of the ending credits, and executed as a figurine animation. The horror tones are also set by Yves Renard's sound design and ZONDERWERK's music, as well as the often darkened set design by Diane de Ribaupierre. The camerawork by Nadine Buss and the snappy editing by Marina Rosset are also contributing to the genre- and the overall quality of the film in a significant way.The whole "orchestra" of crew members and the animators is "conducted" by the seasoned animatorElie Chapuis who, in her career, has already worked with Wes Anderson on Fantastic Mr Fox and Isle of Dogs and Claude Barras on his Oscar-nominated My Life as a Zucchini. With the help of Germano Zullo in the script department, Cécile Milazzo in the design department and Iris Alexandre as the leader of the animation team, she demonstrates not just technical abilities to directan impressive genre short, but also to do it in a particular style.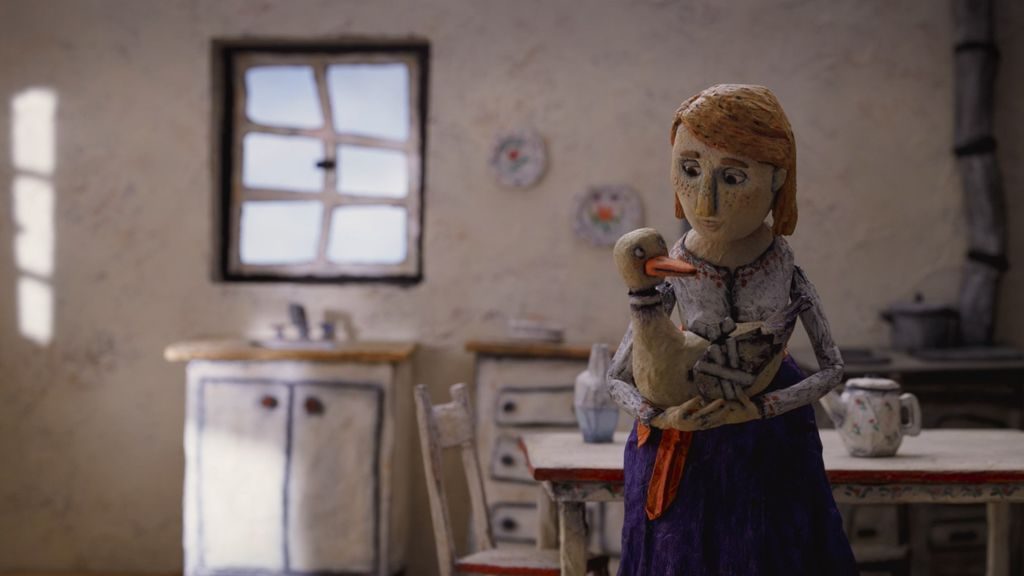 ---
Original title: Canard
Year: 2023
Runtime: 9'
Countries: Switzerland, Belgium
Language: No dialogue
Directed by: Elie Chapuis
Written by: Elie Chapuis, Germano Zullo
Animated by: Elie Chapuis, Iris Alexandre
Cinematography by: Nadine Buss
Editing by: Marina Rosset
Design by: Cécile Milazzo
Music by: ZONDERWERK
Sound design by: Yves Renard
Production design by: Diane de Ribaupierre
Special effects by: Aurélie Sprenger, Cyrille Drevon
Produced by: Clémence Pun, Delphine Dumon, Kristof Lantin
Co-produced by: Carole Thévarez
Production companies: Hélium Films, Beast Animation
Co-production companies: RTS – Radio Télévision Suisse, Person n'est parfait!
Supported by: OFC, Cinéform, VAF, Arte France
Sales by: Miyu Distribution