Locarno review: Searching for the 5th Direction (2023)
Locarno Film Festival
Pardi di Domani – Swiss Competition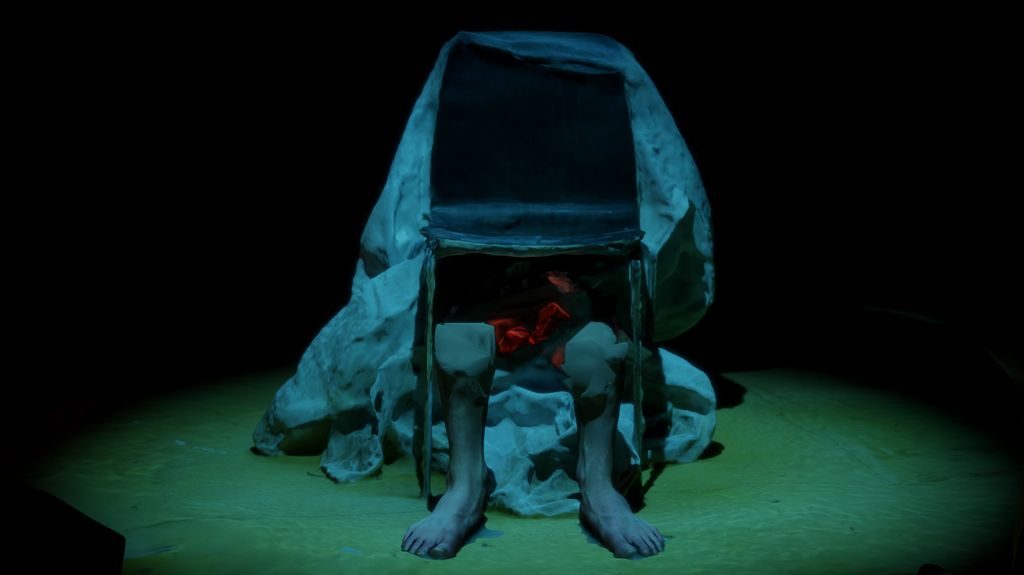 As far as I know from the conventional (Western) science and mathematics, there are six basic directions in which we can move, divided along three axes: up and down, left and right, and forward and backward. We can also run in circles, but let us skip it for now. Apparently, the Mayan people recognized only four out of those six but had one additional direction – the centre. The animation student at the Luzern School of Art and Design Matthias Schüpbach searches for it in his film that competes at the national section of Pardi di Domani shorts programme in Locarno.
At least, that is what we get as the point of orientation from the title (Searching for the 5th Direction) and the two brief textual info-cards at the beginning of this dialogue-free film. The camera, simulating the point of view of our imaginary protagonist, glides over the surface consisting of (animated) fallen leaves, moving upwards only once to uncover the first "glitches" in our reality. Some structures are quite concrete (more likely, inline with what we perceive as concrete), while others tend to look abstract and unrealistic. But as the search goes on, the concrete (well, recognizible as concrete) and the abstract tend to get more and more distorted together after their interaction in our perception.
As an exercise of style and craft, Searching for the 5th Dimension is a total success, since the filmmaker and his small team of animators, sound department and music composers create a stylistically rich and coherent work over the abstract topic. The striking sound design and the noise-like music fit the bill perfectly, while the animation is varied in motives and smooth in execution. The lack of any concrete point (which can be seen as an alibi of sorts) and the fact that the final product could be cut in half or stretched to the double runtime without gaining or losing any of its quality is another, separate topic.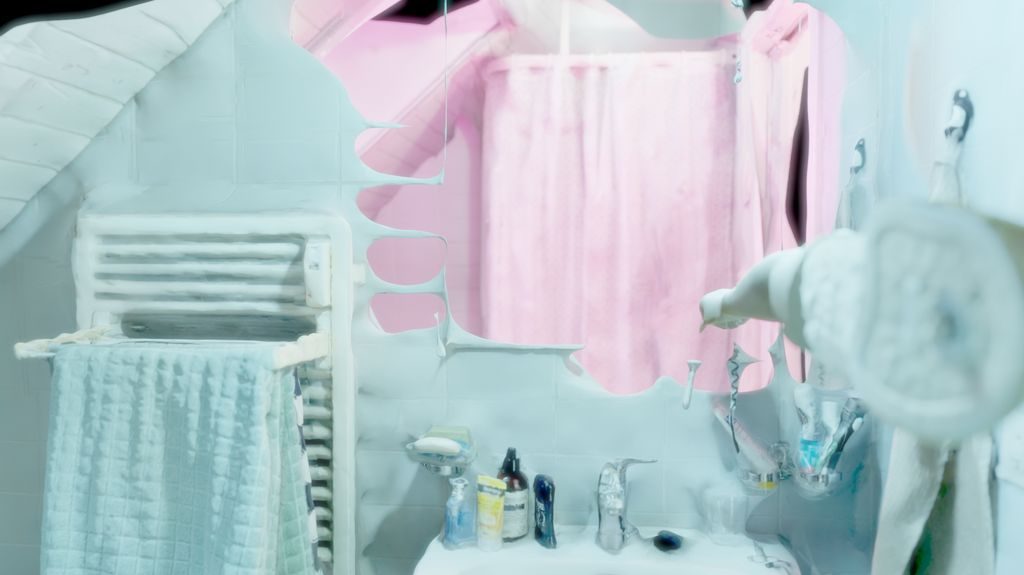 ---
Year: 2023
Runtime: 7'
Country: Switzerland
Language: No dialogue (textual cards in English)
Directed by: Matthias Schüpbach
Written by: Matthias Schüpbach
Animated by: Matthias Schüpbach, Till Bierich, Frederic Berger
Music by: Mario Munz, Alex Danuser aka terpene
Sound design by: Matthias Schüpbach, Alex Danuser aka terpene
Sound recording by: Seydeh Touka Fatemi, Gian Widli
Produced by: Jürgen Haas
Co-produced by: Gabriela Bloch Steinmann
Production company: Luzern School of Art and Design, Department of Animation
Co-produced by: SRF
Supported by: Animation Lucerne