Review: Paola Makes a Wish (2019)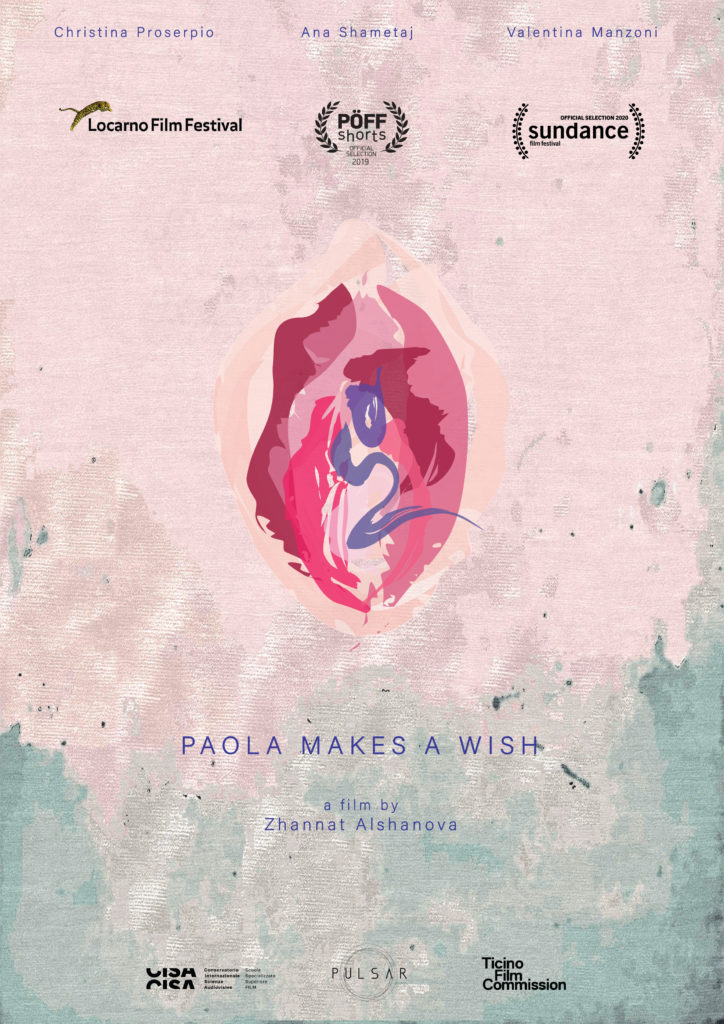 Just like a good meal that starts with an appetizer, a good sexual intercourse starts with a foreplay. The food tastes more and more intense during the main course, and the tactile component intensifies during the intercourse itself. We can take out-of-the-box sexual practices as a spice, or even as a desert, a part of the meal that is sometimes described with an adjective "orgasmic". The comparisons might seem corny, even banal, but they are in place here, for the most of nearly 8-minutes runtime, Zhannat Alshanova's Paola Makes a Wish is set in a restaurant kitchen.
The titular character played by Cristina Proserpio stands over a stove in the front of the frame and listens to the conversation of her two colleagues. The conversation is, of course, about sex, experiences and pleasure. It starts with oral sex as an opener, moves over to penetration, stimulation and different types of female orgasm before it ends in the realm of the less-than-ordinary practices that include anal sex and bondage. Paola does not get involved in the conversation, but she carefully listens to it occasionally showing discreet signs of reaction. Hence the title.
A long, singular static frame in the kitchen is interrupted in not exactly regular periods of time by a series of two or three shorter, equally static frames of different men reacting to camera, smiling at it or striking a pose, while the conversation goes on off screen. Edited that way, it seems that they are also a part of the conversation, more or less unwilling one and that they are even a bit ashamed of listening to it.
The trick is that everything happens for a reason in Alshanova's short film that feels like an essay or a psychological experiment regarding the nature of sex and the female perception of it. The pieces fall together in a final scene that Paola, now off-work, shares with a man in the garden of a cafe. The colleagues' story accurately simulates the rhythm and the tempo of a sexual intercourse, and the visual details like denser and denser steam coming out of the pot on the stove do too.
Envisioned precisely to the detail and edited to perfection by Zhannat Alshanova, realized through the workshop held by Béla Tarr at Locarno Film Festival (where the film premiered before going to Sundance to compete in the official shorts competition), Paola Makes a Wish is the most accurate portrait of the topic. Its educational (or "educational") component here is matched only by fun it induces.
---
Original Title: Paola Makes a Wish
Country: Switzerland
Runtime: 7′ 50"
Directed by: Zhannat Alshanova
Cast: Cristina Proserpio, Ana Shametaj, Valentina Manzoni
Cinematography by: Alex Takacs
Sound recording: Anna Spacio
Edited by: Zhannat Alshanova
Colourist: Cem Demirer
Sound design: Tiago Cardoso, Dinis Henriques
Post-production: Pulsar Studios Portugal
Supported by: Locarno Film Festival, CISA, Ticino Film Commission (collaboration)