Book review: 'Scratches and Glitches: Observations on Preserving and Exhibiting Cinema in
1
Doc Alliance announces 2021 selection, introduces Short Film Award
2
EXCLUSIVE: Trailer for Samir Karahoda's short doku-fiction 'Pa Vend' (2021)
3
Reflections 17
4
Cairo International Film Festival unveils dates for it's 43rd edition
5
Erika Dilday Announced as the New Executive Director of American Documentary Inc.
6
Opal H. Bennett Named Co-Producer at American Documentary | POV
7
Reflections 16
8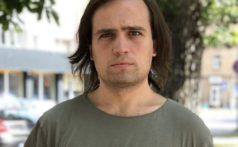 You can interpret the lack of conversation in so many ways. It is physical and personal.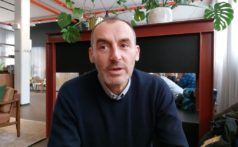 Emanuele Gerosa is genuinly curious about people, not subjects. His documentaries feel like being scripted at moments, because he comes so close to his characters that they drop their guard.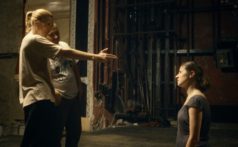 Technically speaking, 'The Hamlet Syndrome' is the product of a well-oiled collaboration between the co-directors who firmly hold their positions as passive- (Rosolowski) and active observers (Niewiera).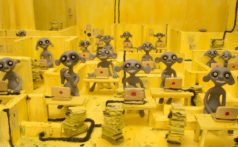 Ana Nedeljković and Nikola Majdak Jr. return to the topic of the individuality loss and repetetivness in life previously explored in …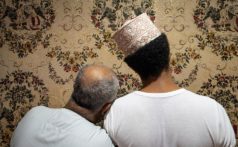 From the opening on, it is clear that Don't Get Too Comfortable is quite a technical piece of cinema that combines the documentary content with experimental execution.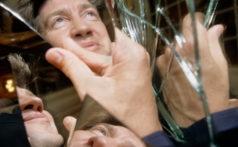 Both deep and wide in its scope, masterfully composed, whip-smart, perceptive and nurturing to every cinephile, 'Lynch/Oz' can sometimes feel overwhelming, and even a bit too much (…)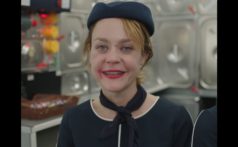 Traditionally good in storyline suspense building, the Greek director Thanasis Neofotistos is back on the festival scene with his dramedy 'AirHostess-737', which screenes in Locarno's Pardi di Domani international competition program.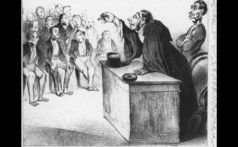 With 'Caricaturana' the prolific Radu Jude delivers a film that astutely references history and art as it weaves along a journey that ultimately delivers a biting bit of satirical commentary.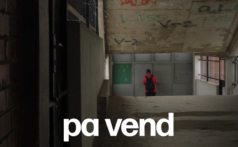 We present an exclusive first look at the trailer of Samir Karahoda's short 'Pa Vend' (Displaced) that runs for Palme D'Or in the Short Film Competition of Cannes Film Festival In front of its world premiere on July 16th in Cannes, we bring you the exclusive trailer of the Kosovar film director Samir Karahoda's sophomore […]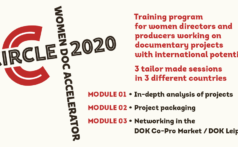 CIRCLE Women Doc Accelerator announces the call for an exclusive one-year training program.