Review: The Ink Doesn't Dry (2019)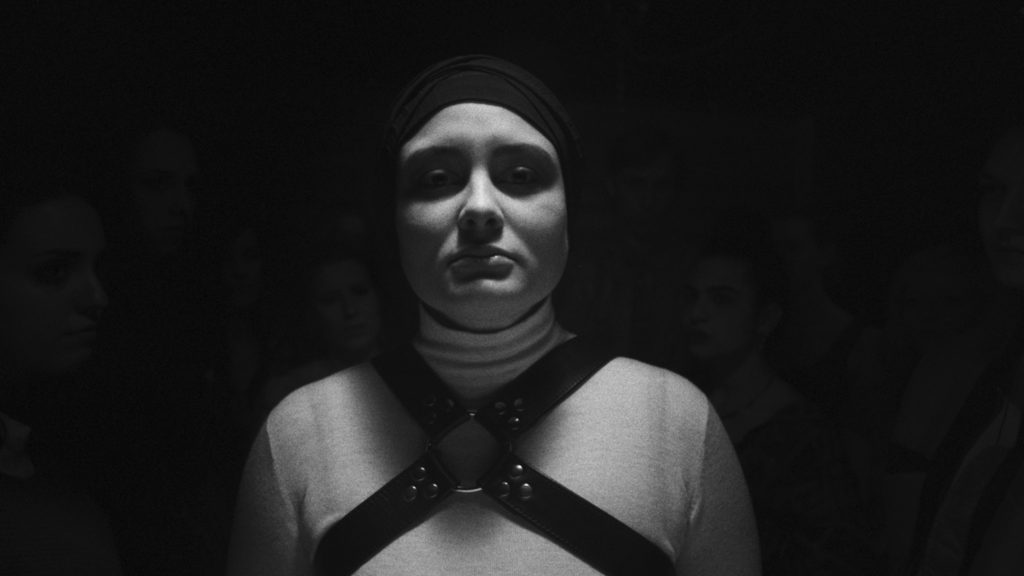 Can tradition and modernity live in synergy or is the clash between the two opposing concepts unavoidable? For instance, can a woman be a devoted Muslim and still enjoy the perks of the contemporary life in the West? It is the principal topic of the cleverly observant film The Ink Doesn't Dry, written and directed by Felix Herrmann.
The film was selected for the last year's edition of Cannes, where it premiered, before launching an extended festival tour. Currently, the last stop was at Filmfest Dresden where we had the chance to see it.
Two young Muslim women (played by Süheyla Ünlü and Amelle Schwerk) live together in Germany as roommates. One of them is more romantic, while the other is leaning more to the pragmatic side. They want pretty much everything their peers want: to have a good time, to go out and date, to consume art and to express themselves artistically. But their religious affiliation is perceived as a limiting factor and it is not just about wearing a hijab. Is the dating app for the Muslim population enough of a solution?
The Ink Doesn't Dry seems both old-timey and contemporary. Its stark black and white colour scheme serves as a nod to the modernist tendencies of the late 50s and early 60s, especially when combined with different types of hand-held shots and the notion of rawness in the editing department. The retro feeling of it reminds the viewers that the universal questions like how one could find their place under the Sun have been since forever. Also, the alternation of that notion with the contemporary tendencies in filmmaking (the vertical, cell phone imagery) remind us that those questions are still with us.
---
Original title: Die Tinte trocknet nicht
Year: 2019.
Runtime: 14' 50''
Country: Germany
Languages: German, English
Directed by: Felix Herrmann
Written by: Felix Herrmann
Cast: Süheyla Ünlü, Amelle Schwerk, Hassan Akkouch
Cinematography by: Karl Kürten
Editing by: Nina Ergang, Camille Tricaud, Felix Herrmann
Sound design by: Lena Becker
Sound by: Camille Tricaud, Jakob Defant
Production design by: Hannah Bohnenberg
Costume design by: Franziska Till, Maximilian Bungarten
Make-up by: Michelle Kleist
Colourist: Karl Kürten
Assistant directors: Marina Hufnagel, Vera Beringer
Produced by: Maximilian Bungarten, Aylin Kockler
Production company: Hochschule für Fernsehen und Film München