Review: Ural (2019)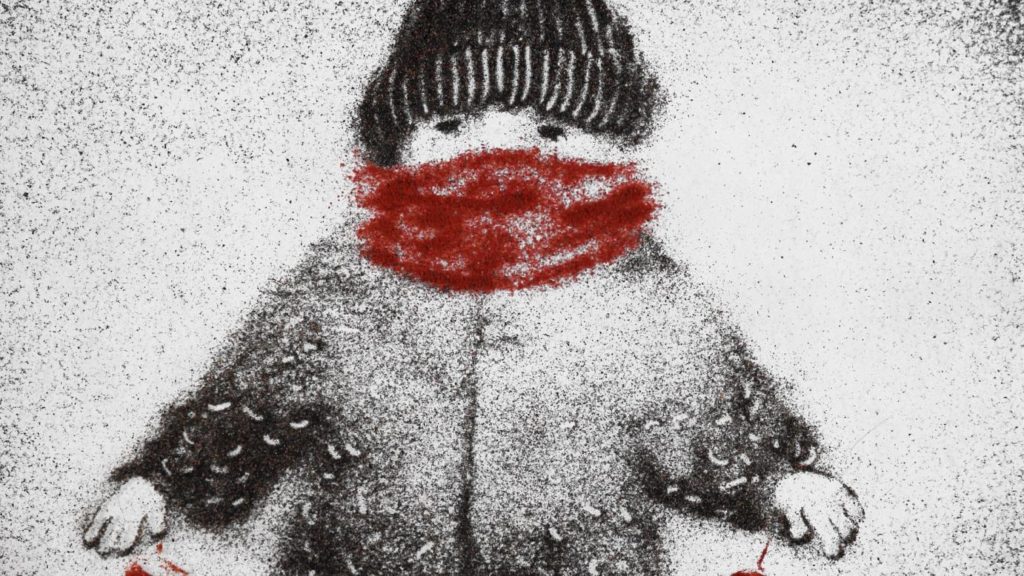 It is quite a human trait to hold to childhood memories, especially if they are fond. The split of the soul usually sets in later, once we realize that those memories do not necessarily correspond with reality. We tend to go back in past in order to learn more and make peace with ourselves, which can be a futile effort: times change, places change, people come and go…
That is the road taken by Alla Churikova in her short animated film Ural. It competed at the National Competition of Filmfest Dresden, where we were able to see it.
The titular region in Russia, dividing Europe and Asia, is special for our narrator, since she considers a Soviet military settlement in South Ural to be her childhood home. The climate was extreme there, from 40 degrees Celsius summers to -40 degrees Celsius winters, but she had a happy childhood. Many decades later, she returns with her son to try to reveal some secrets about her father, a military lieutenant, and his involvement in the nuclear testings which almost certainly impaired his health.
Using different techniques and materials, from classic 2D to sand animation and even experimenting with animating over the still photographs and archive documentary material, Churkova creates a bittersweet, but poignant short film. The soft-edged, rounded lines she uses in her animation are paired perfectly with Frieder Zimmermann's sound design and music inspired by Soviet popular, folklore and classical music, while the perfectly timed rapid editing by Stefan Urlaß goes hand in hand with the quick voice-over narration as the main storytelling device. With Ural, Churikova in the multiple roles of the chief animator, co-writer and the director manages to tell a story that feels very personal and emotional, but it is actually quite universal and philosophical.
---
Runtime: 14' 33''
Country: Germany
Languages: English, Russian
Directed by: Alla Churikova
Written by: Alla Curikova, Dmitri Popov
Animated by: Alla Churikova
Cast: Elvira Fritzsche, Dominik Schiefner
Editing by: Stefan Urlaß
Animation editing by: Tetiana Mohilnik
Compositing by: Lisa Astertsova, Stanislav Marchenko, Stefan Urlaß
Music by: Freider Zimmermann
Sound design by: Freider Zimmermann
Produced by: Dmitri Popov
Production company: Allanimation
Supported by: FFA, Kulturstiftung des Freistaates Sachen