Review: Struck by Lightning (2020)
PÖFF Shorts
Best Film, National Competition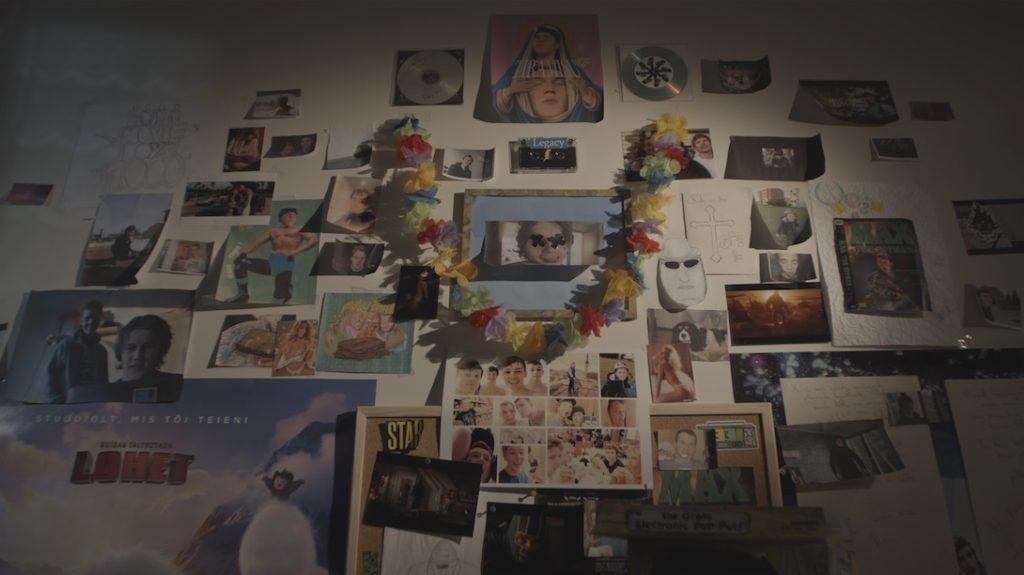 Esko brothers, Raul and Romet, have been amateur filmmakers since their childhood. Brandon Enrico Lebbin was their best friend, star actor and the source of inspiration. He simply had that wild factor. The Eskos are filmmaking students now and Brandon became a somewhat famous rapper with his band 'Mängupoiss Käru', so the brothers directed the band's video-clips and filmed the live performances. While Eskos were away on a work and travel trip to the United States, Brandon committed suicide. Struck by Lightning is an attempt to understand what happened to their friend.
While figuring out the depression hidden behind Brandon's "wild side" (he reportedly survived the titular lightning strike and bragged about it with a facial tattoo), the brothers managed to create a unique film. Struck by Lightning is a beautiful parting gift, a proper showcase of their talent and their pledge of loyalty to their no-budget and "trash" film-making roots. It is also a meta-film and a collage documentary, a demonstration of the variety of techniques at their disposal (for instance, they insist on the "picture within the picture" framing, combine contrasts like black and white and colour, professional and amateur footage, realism and low-end CGI animation) and a wild ride worthy of the protagonist's personality.
Struck by Lightning was recognized at PÖFF Shorts and awarded as the best film in the national competition.
---
Original title: Välguga löödud
Year: 2020
Runtime: 17' 26''
Country: Estonia
Language: Estonian, English
Directed by: Raul Esko, Romet Esko
Written by: Romet Esko
Narrated by: Romet Esko
Cinematography by: Raul Esko, Romet Esko
Editing by: Raul Esko, Romet Esko
Music by: Brandon Enrico Lebbin
Production company: Baltic Film & Media School, Esko Bros.