Review: Terranova (2021)
IFFR Ammodo Tiger Short Competition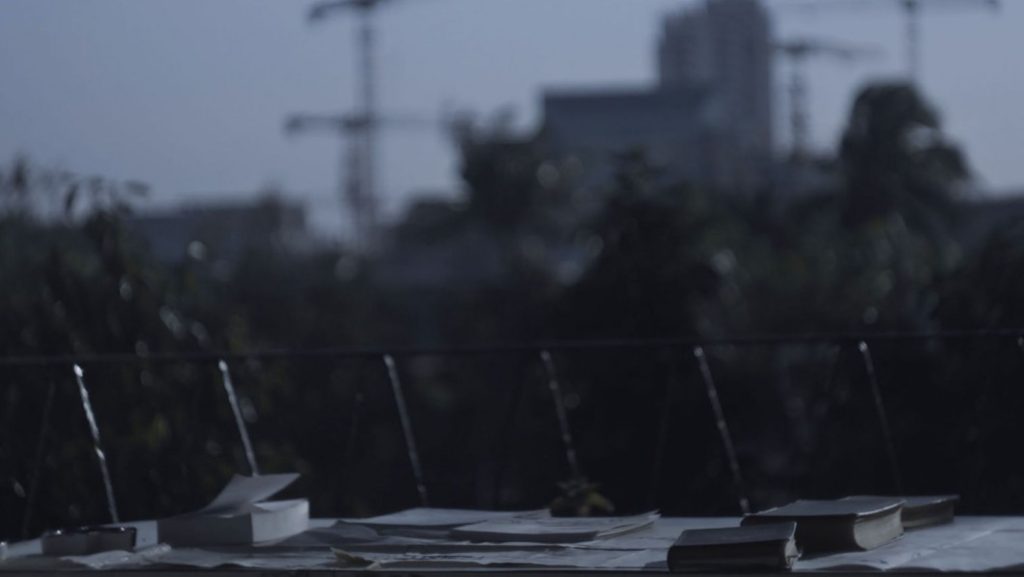 What if the city is not a place, but a state of mind? What if it is not built of materials, but of ideas, consciousnesses, thoughts, memories, emotions and moods. Those are the questions asked and partially answered in Alejandro Alonso's and Alejandro Pérez' Terranova, the only mid-length film that competed at Ammodo Tiger Short Competition of IFFR, where it also enjoyed its world premiere and scooped one of the three awards.
Terranova is an essay-type of documentary whose smoothness regarding of the topics and the visuals flow resembles a masterful DJ session. The dialogue is scarce and quite philosophical, while the narration by Lola Amores, as the principal mean of the delivery of the content, is very poetic. The striking sound design by Glenda L. Martínez Cabrera blends well with Alonso's footage swiftly alternating the concrete and the abstract by the means of colour scheme manipulation and the choice of angles. Alonso also handled the editing in a hypnotizing manner.
Occasionally, the directing duo treats us with something figural and solid to illustrate and highlight their philosophical ideas. We see the elements of the (20th century) city life: people and machines working at factories, public transport riding and photographs taken at the construction projects. There are also two men, seemingly working class types, engaged in philosophical conversations about the city, its history, architecture, planning and spontaneous development, laced with advanced references like Marcel Duchamp, Columbus and Havana's old name Sao Cristobal de la Habana, which, according to the theory, was not invented in Spain, but in the collective mind of the city of Terranova.
Some leftist philosophical and sociological theories are built in Terranova's foundations, which is expected for a film coming produced by a Cuban film school, but its lyricism proves to be a perfect counter-balance for the theoretical and ideological rigidity. Terranova is a film that has to be watched, felt and thought about.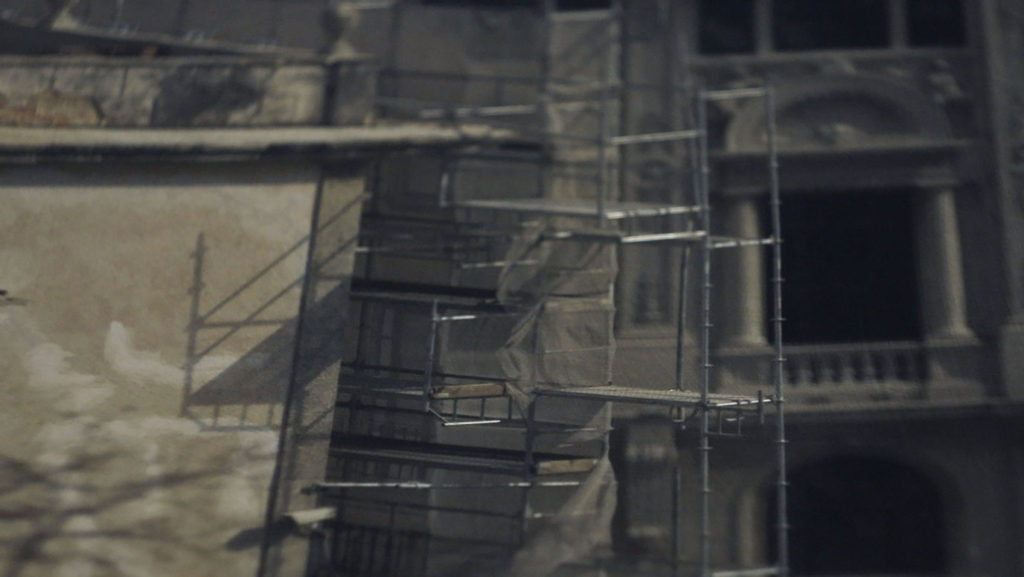 ---
Runtime: 50'
Country: Cuba
Language: Spanish
Directed by: Alejandro Alonso, Alejandro Pérez
Written by: Lisandra López Paré
Cinematography by: Alejandro Alonso
Editing by: Alejandro Alonso
Music by: Moisés Santiesteban Pupo
Sound design by: Glenda L. Martínez Cabrera
Sound by: Alejandro Pérez
Colourist: Nancy Angulo
Graphic design by: Diana Carmenate
Produced by: Oderay Ponce de Léon Bello
Production companies: Escula Internacional de Cine y TV San Antonio de los Baños, Cilect, Feisal, Concretera
Supported by: FNCL