Review: Playtime (2021)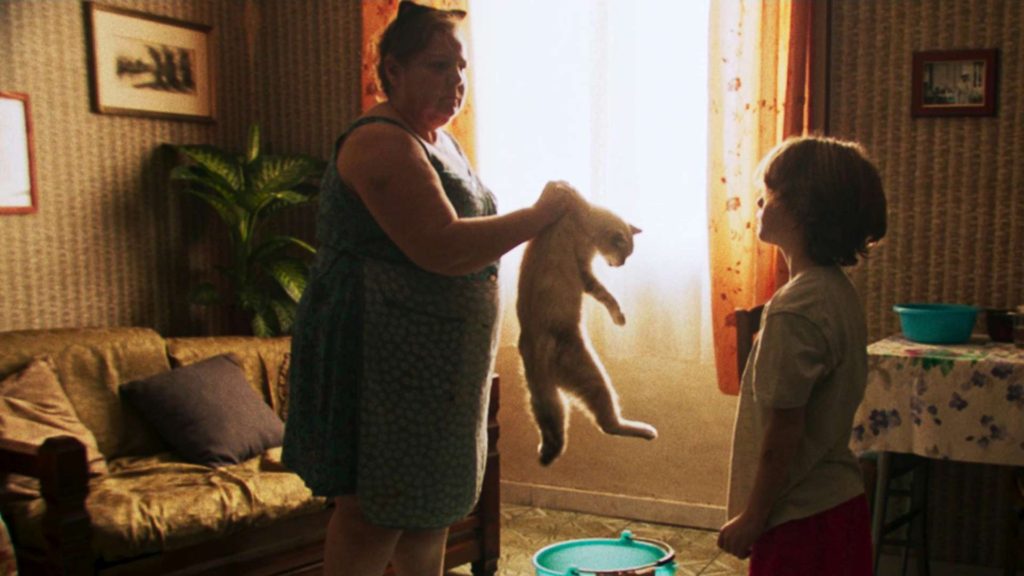 A mother (Marzia Barbarossa) wants to play with her son (Luka Zunic). She wears little cat ears and miaos, but the little boy is having none of it. He seems wary and sullen. There's a real cat prowling around so why this silly game? In another room, maybe in the same building, maybe not, two young men (Andrea Montini and Francesco Palmieri) exchange some ribald banter about a girl who one of the men wanted to gift a dress to. She's about the same size as his friend. Maybe thinner. Why doesn't he try the dress on?

Simone Bozzelli's film explores the dangers and pleasures of playfulness, and specifically unstructured play, where the rules have not been decided on, and identity can become fluid. The mother is more like the child than the child. She burns the food; throws a tantrum; pretends to be dead, all to get her son to join in. Finally, she resorts to bullying, threatening the real cat. The young men cannot admit to their desires and so aggression and humiliation seep into their exchanges.
In his novel Mother Night, Kurt Vonnegut warned us to be careful who we pretend to be, because that's who we ultimately become. And Bozzelli's film is made up of this uncertainty and anxiety. Shot mainly in tight close ups, Callum Begley's camera gives us a profoundly discomforting intimacy. Is this play – this attempt to twist reality into a new and imaginary shape – a form of abuse? What lies behind the boy's refusal? And his silence, is that the result of trauma? Likewise is this foreplay? Or a form of teasing? Bozzelli and co-screenwriter Tommaso Favagrossa have created a knot of a film with, made up of two strands they refuse to untangle. The conclusion hints that this was all a game, but that relief isn't quite as convincing as the dread.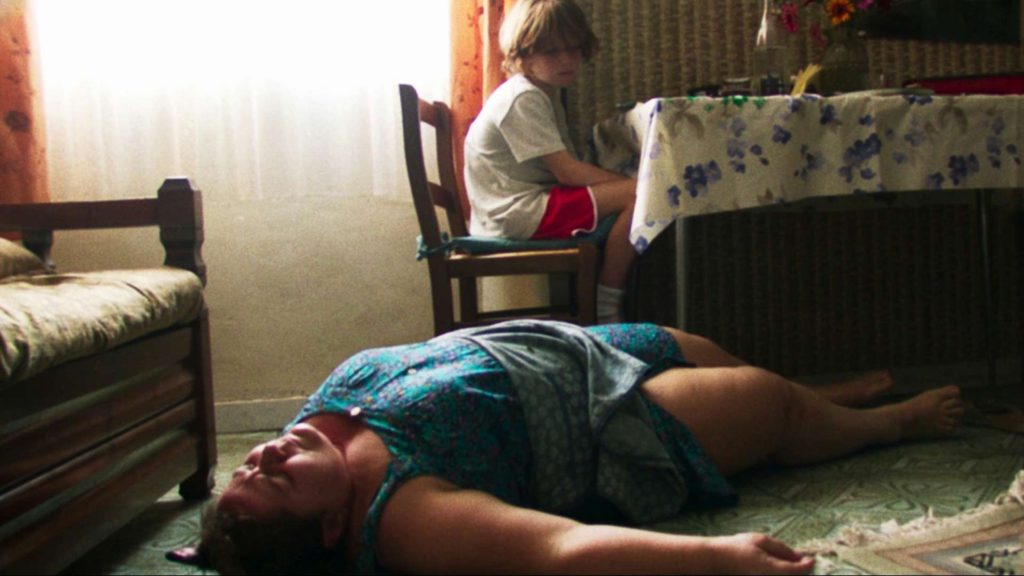 ---
Original Title: Giochi
Country: Italy
Language: Italian
Year: 2021
Runtime: 19'19"
Produced by: Centro Sperimentale di Cinematografia Production
Directed by: Simone Bozzelli
Cast: Luka Zunic, Marzia Barbarossa, Andrea Montini; Francesco Palmieri
Story and screenplay: Tommaso Favagrossa, Simone Bozzelli
Cinematographer: Callum Begley
Editing: Christian Marsiglia
Production Design: Alessia Duranti
Costume Design: Guiseppe Amadio
Sound: Francesco Murano
Boom operators: Amitt Darimdur, Fabiana Padula
Sound editing: Francesco Mauro
Sound mix: Giorgio Borrelli
Line producers: Camilla Gazzola, Isabella Gomato