IFFR Review: Géza (2022)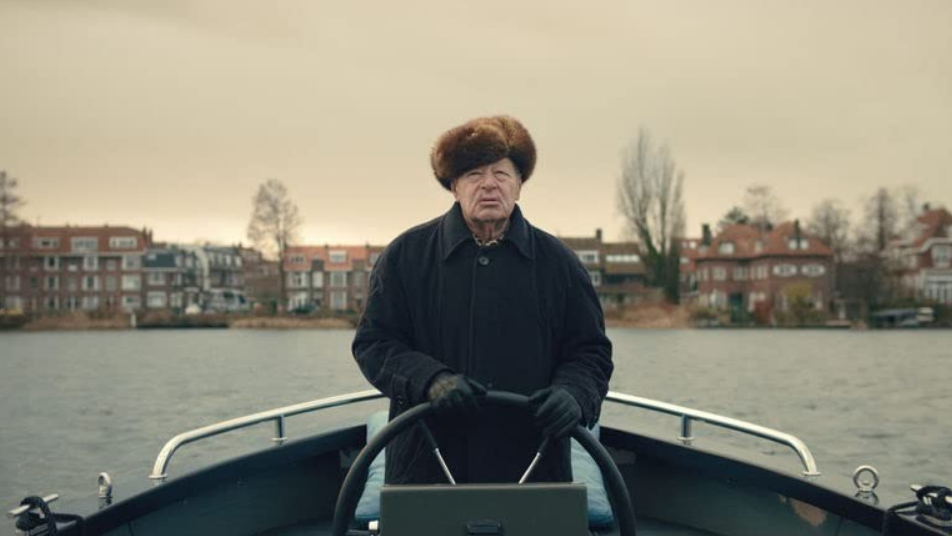 There is an obvious, yet rarely explored connection between a portrait documentary and a feature drama about the rise and fall of a certain character: the protagonist has to be a colourful character interesting enough to draw attention. Géza Szegedi, the subject of Reyndert Guiljam's debut mid-length documentary Géza fits the profile perfectly. The film has just premiered at IFFR's slot RTM dedicated to the local filmmakers.
Géza Szegedi is a character inspiring enough to end up in movies. As a famed criminal lawyer, he was eccentric both inside and outside the courthouse and his theatrics worked well for him. At least for a while, because the times changed before he realised it: the "fall" he suffered was as steep as was his rise. The life of mansions, speedboats, expensive cars and lavish lunches turned into its exact opposite – tax evasion charges, bankruptcy and poverty on the verge of homelessness. Simply put, the way the business was done has changed regarding the state-provided lawyers, so Géza had to chase and charge his own clients, often in cash, which put him under the investigation by the tax authorities. But Géza never lost his eccentric spirit and the sense of showmanship, albeit relegated to his "extraordinary sense for fashion".
The material Guiljam has on his disposal is pretty much expected for a portrait documentary. It consists of interviews with Géza and the people close to him (his son, girlfriend, friends and colleagues) and the archival material both from public and private sources. Even animation is employed for one of Géza's stories which could not be told in another cinematic way. The material is welded together quite deftly by the editor Denis Domaschke. Guiljam also uses the music of different styles in a logical sense in order to paint the general emotional tone of certain passages.
However, the trump card here is the firm structure of the film, divided into five chapters or acts of different runtimes, all of which have their own titles. The central two are the longest, depicting Szegedi's rise and fall as a lawyer (which actually simulates the rise and fall of his clientele, even though Géza himself was never a part of the criminal underworld), and they are encircled by two shorter ones that are presenting the protagonist on the surface and underneath it to us, while the appendix in the end serves to highlight Géza's unique personality.
Contrary to the protagonist's elusive spirit, Géza is a very firm film, and that very contrast is beautiful.
---
Runtime: 46'
Country: The Netherlands
Language: Dutch
Directed by: Reyndert Guiljam
Written by: Reyndert Guiljam
Cinematography by: William Friese
Editing by: Denis Domaschke
Animation by: Ferdinand Plateau
Sound design by: Jamila Aswat
Sound recording by: Léon Scott
Colourist: Lee Nuderberg
Produced by: Nana Mendes