Locarno review: At Little Wheelie Three Days Ago (2022)
Pardi di Domani
International Competition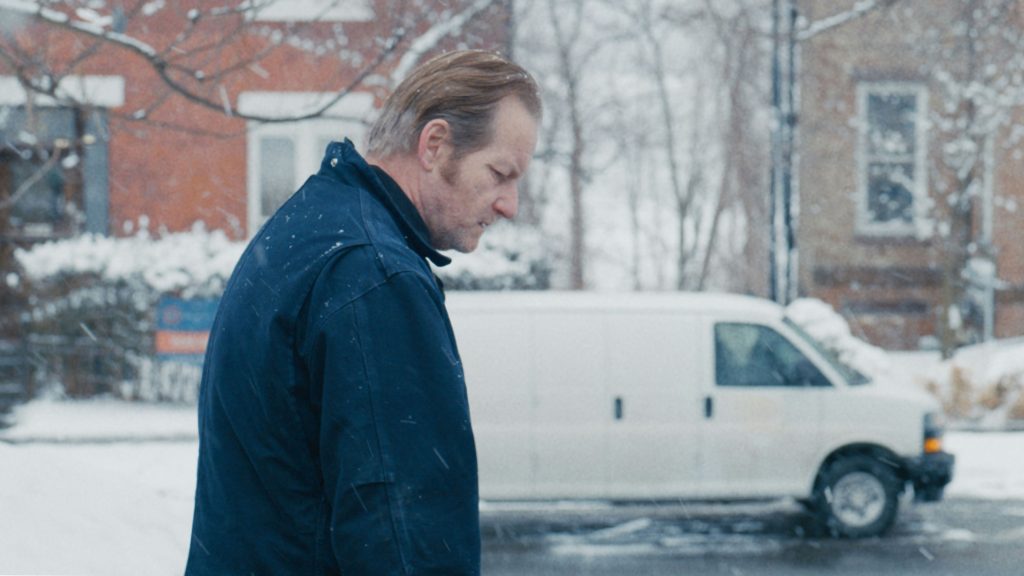 In modern world, rumours can exist in various forms. They do not necessarily have to be verbal ("hearsay"), they can also appear as pictures or videos. As the species, we tend to believe what we see more than what we hear someone says, but outside the context, a tabloid picture or the viral video from the internet is still equal to a rumour. The trouble is those things tend to affect us nevertheless, especially if we are somehow connected to the subject of the story. That would be the case with Andrew Stephen Lee's short At Little Wheelie Three Days Ago that has just premiered at Locarno.
The video involving a strange white van certainly affects the life of Pons (Mark Borkowski) and Lilith (Mardy Ma), as it might have something to do with their daughter Mary. They live in a small provincial town, so the rumours and the advices travel fast. Nevertheless, neither of them knows what to do, but Pons is the one who feels he has to do something.
Very little do we get from the plot itself, since the dialogues in the screenplay written by Lee and Chuko Esiri tend to be a bit cryptic and without an explanation of the situation of any kind, so that would be the reason we do not get the full picture even at the end of the film. However, Lee's directorial decision to shoot the film in a narrow, seemingly vertical aspect ratio (actually, it is 1:1) is the right choice, since it simulates the tunnel vision our protagonist shares, while the choice of long takes also suits the tempo of "discovering" the truth. The execution on the hands of the cinematographer Andrew Cristen Craighton and the editor Carlo Francisco Manatad is on a high level, and so is the natural acting of the film's cast, while the use of different, often contrasting shots (static/dynamic and close-up/wide) in succession, qualifies At Little Wheelie Three Days Ago as a suitable portfolio film for Andrew Stephen Lee.
---
Year: 2022
Runtime: 18' 20''
Country: USA
Language: English
Directed by: Andrew Stephen Lee
Written by: Andrew Stephen Lee, Chuko Esiri
Cast: Mark Borkowski, Mardy Ma, Joyce Keokham, Nick DeSimone, Edward Cassar, Limin Wang, John Austin Wiggins, Brian Anthony Wilson
Cinematography by: Andrew Cristen Crighton
Editing by: Carlo Francisco Manatad
Sound design by: Sam Fan
Production design by: Emma Cantor
Costume design by: Valerie Brody
Make-up by: Elena Ganz
Colourist: Na Thirakomen
Assistant director: Lauren Fondren
Produced by: Alex Lo, Caleb Negassa, Tony Yang
Co-produced by: Julia Thompson, Christina Wood
Production company: Cinema Inutile
Festival distribution: Square Eyes