Locarno review: Rainer, a Vicious Dog in a Skull Valley (2023)
Locarno Film Festival
Pardi di Domani – Concorso Corti d'autore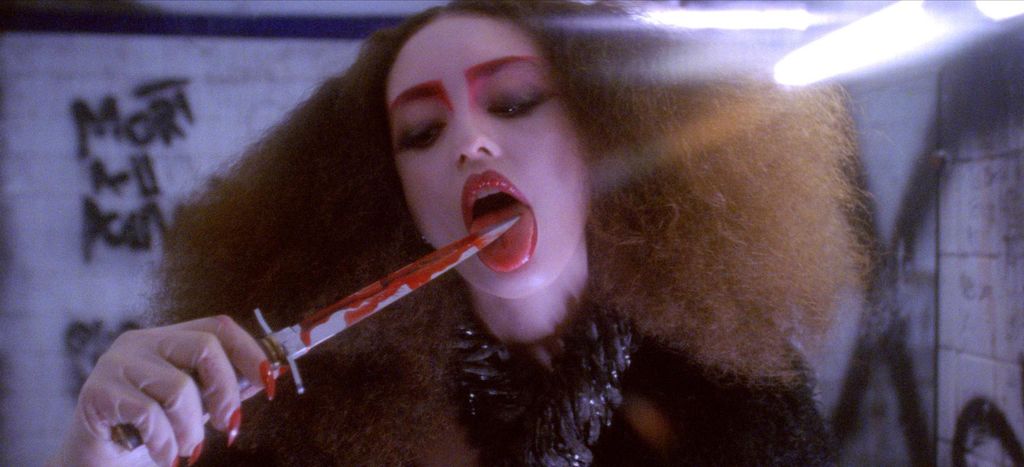 "I want the barbarity and the taste of blood to be felt up until the last row". These are the words of stage director Octavia Foss (Christophe Bier), as she is planning on adapting a female version of "Conan the Barbarian" in the theatre. Down and out and riddled with fear of failure, she makes a pact with a dog-headed, photographing demon, Rainer (Elina Löwensohn), to achieve her goals. This, however, does not turn out as a boost to the production but pushes the theatre company into a creative and emotional hell.
French director Bertrand Mandico, who is known for his gory excess, in combination with philosophical explorations of art and humanity, places this pact in a very real-life setting. Rainer, a Vicious Dog in a Skull Valley, which premiered at the Locarno Film Festival 2023, is a film "shot at a time in which a virus ravaged the earth". A time, in which "directors tried to seal pacts with Death in order to keep creating". The tie into COVID-19 may be a significant jump-off point, but Mandico rejects making a film too grounded in a specific time and situation. The sentiment, the urge to create successful content at all cost, is transcending the symbolic death of art during the pandemic and exposes the constant uneasy underbelly of artistic survival.
Tying into his feature film "Conann", which premiered at the Cannes Film Festival 2023, by using the same actors, the same setting and even some of the same characters, Mandico's film feels a bit like a look behind the scenes, the dark sacrifices made to gain success, while also creating its own narrative and emotional toll. Art is a battlefield, and nothing is more obvious in depicting that than creating an actual one on stage. Battlefields have an erotic "je ne sais quoi", Rainer observes, as he relentlessly photographs the actresses. It's a playground for artists. And the crueller the show, the more the spectator becomes its actor.
By shooting pictures, and explicitly taking an interest in Crucifia 3, whom he calls Mortadella (Clara Benador), Rainer is not only upholding his dark pact with Octavia, he also captures death on the march. It is a battlefield riddled with destruction. A Sumerian era, in which the (female) barbarians fought lustfully and at all costs for power. As lovers die in the background, and a child is looking for its mother, Crucifia 3 poses with swords and other deadly utensils, proclaiming "Afterwards we'll change eras, it stinks here". There is no questioning why a dog demon is following her around. As Octavia states, to gain power, this dog is tolerated out of pure opportunism.
This might be a critical stance on the willingness to sacrifice everything for success, even as an artist. Mandico, however, does not seem to need to sacrifice anything of his vision. There is his dream-like realism and magical touch, a scenery with the look of a dreamy 80s metal video. Gory red blood, celebrated in its raunchiness by Rainer and Octavia, covering scalps and weapons, a pool of corpses, white snow covering up the signs of death, eccentric costumes with excessive use of fur, as well as bright make-up and big hair create an otherworldly look. A typical pop cultural romanization of bygone eras, only for the filth and the darker innuendos to simmer below the cracks on the surface. The location repeatedly changes back to a ghastly restroom and dark truths being revealed. "Truth at the urinals," as Rainer observes.
This truth, also played by Benador, is what will eventually break the whole vicious cycle of artistic navel-gazing. Even Rainer can't overcome the stone-cold pragmatism. Who are these barbarian women, welcoming death? They come from different backgrounds, theatre, and music, but wanted to stage an adaption of Conan, in which "several generations of women that kill each other, fuck betray embrace and love one another in a world doomed to disappear". Their death is befitting and not a loss, Truth repeatedly tells them. Is it a creative death, or an actual death? The message applies to both.
This world doomed to disappear applies not only to the pandemic. As mentioned prior, Benador spins a larger web, a more complex gaze at art and its future. "The new world pisses on art", Octavia observes. Truth, with its love for facts and disdain for any magic and storytelling, is genuinely the most barbaric of all. Even a pact with a demon to push and nourish art is lost hope at this point. Doomed to die, like the barbarians of a bygone era.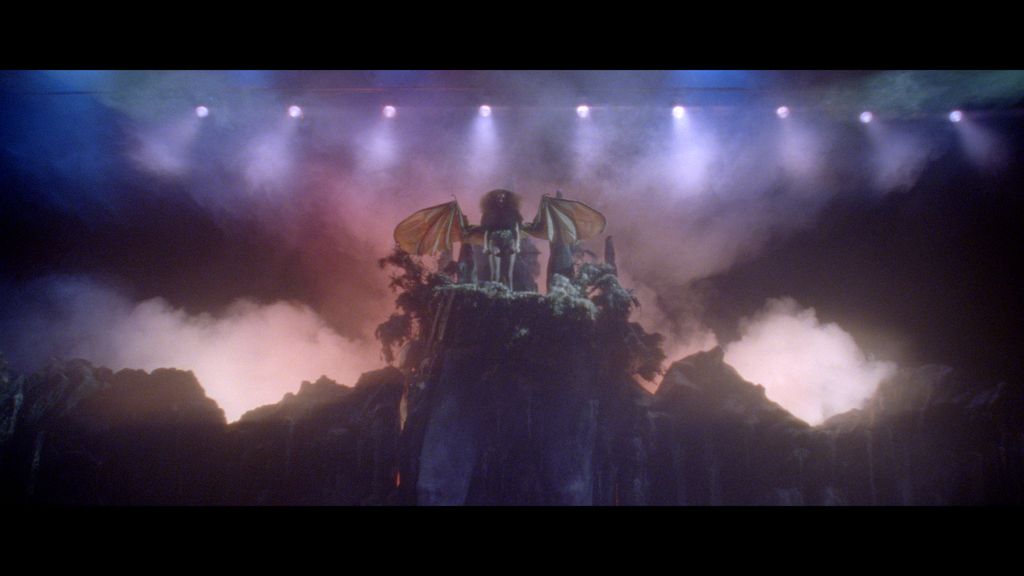 ---
Country: France
Year: 2023
Language: French
Runtime: 26′
Written/ Directed by: Bertrand Mandico
Cast: Christophe Bier, Elina Löwensohn, Clara Benador, Claire Duburcq,
Camille Rutherford, Julia Riedler, Sandra Parfait, Karoline Rose Sun
Producer: Antoine Garnier
Production: Orphée Films
Production Design: Anna Le Mouël
Editor: Laure Saint-Marc
Camera: Nicolas Eveilleau
Sound: Nicolas Leroy
Sound Editing: Geoffrey Perrier
Sound Mixing: Simon Apostolou
Set Design: Thomas Salabert, Jocelyn Dorvault
Music: Pierre Desprats
Costume Design: Pauline Jacquard, Agathe Poitevin
Hair/Make-up: Bénédicte Trouvé, Jane Brizard