Bečki Open Air filmski festival se otvara 4. Jula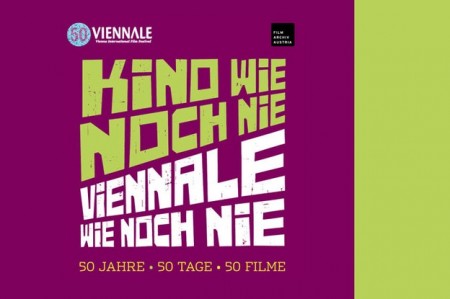 U najverovatnije najlepšem bečkom bioskopu na otvorenom, letnji filmski festival  CINEMA AS NEVER BEFORE koji se održava na Augartenspitz-u i ove godine poziva na veliko letnje proputovanje kroz svet (i istoriju) filma. Ovo je manifestacija koja kombinuje čarobnu atmosferu jednog od poslednjih urbanih prirodnih rezervata i  magiju bioskopa u jedinstveno umetničko delo. .
Austrijski filmski arhiv i Viennale su ponovo zajedničkim snagama osmislili program na kome se nalazi širok spektar visokokaratnih klasika i ponovo "pronađenih" filmova koji su odavno prestali da se pokazuju u bioskopskim dvoranama. Nekoliko austrijskih premijera i tri tematska programa bi bečkom open air filmskom festivalu mogli  dati specijalnu notu:
CINEMA AS NEVER BEFORE posveäuje jedan od svojih tributa nedavno preminulom španskom režiseru Jessu Francu , velikom majstoru slasher filmova. Publika će moći da vidi Klausa Kinskog u filmu Jack the Ripper (Džek trbosek) i Herberta Fuxa kao đavola u Ljubavnim pismima portugalske kaluđerice (Love Letters of a Portuguese Nun)
Drugi tribut je posvećen austrijskom dvostrukom oskarovcu Christophu Waltzu. CINEMA AS NEVER ga pokazuje u nekim od njegovih najboljih uloga: od prvog zapaženog pojavljivanja na ekranu u  Head Stand-u (Dubljenje na glavi) Ernsta Josefa do velikih bioskopskih hitova Inglorious Basterds i Django Unchained, u režiji Quentina Tarantina.
Specijalni highlight open air festivala na Augartenspitzu je već tradicionalna serija Cinema Sessions u okviru koje se prikazuju nemi filmovi kombinovani sa neobičnom živom muzikom. Ovogodišnji program obuhvata Tajne jedne duše Georga Wilhelma Pabsta (Secrets of a Soul, 1926) uz živ performans Shracka, uz austrijski horor klasik Orlakove ruke (The Hands of Orlac,1924) će se čuti zvuci bulbula a Tabu F.W. Murnaua  že muzički ispratiti Mona Matbou Riahi. U saradnji sa TBA21 (Thyssen-Bornemisza Art Contemporary), CINEMA AS NEVER BEFORE će prikazati dva istaknuta kinematografska ostvarenja u kombinaciji sa živim svirkama:  Aun  Edgara Honetschlägera  će dobiti akustički back-up od strane Christiana Fennesza, a Universalove Thomasa Woschitza će doživeti projekciju uz muziku poznatog austrijskog benda Naked Lunch, koji i potpisuje muziku u filmu.
Gastronomija tokom festivala će biti u znaku organske hrane zahvaljujući kooperaciji sa organizacijom Urban gardening.
Letnji filmski festival na otvorenom traje od 4. jula do 18. avgusta. U slučaju lošeg vremena, projekcije će se preseliti u filmski šator.