Review: Superheroes Without Superpowers (2019), by Beatrice Baldacci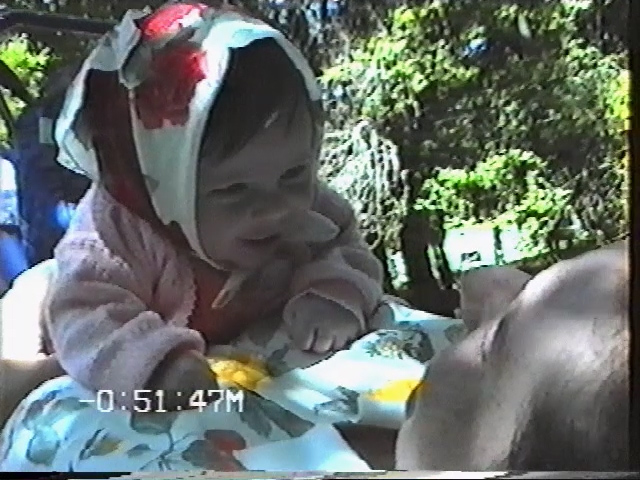 Right at the beginning of her intimate family portrait Superheroes Without Superpowers the Italian director Beatrice Baldacci contemplates about what makes a person unique: "Our memories, our smell. Smell is like memories. Sometimes it disappears or it's erased." The same can happen to the VHS tapes on which some of us still try to keep a part of the personal history alive, which also was the case with Baldacci's mother.
By going through the family video archive, Baldacci picks up small pieces of memory caught by the camera, at the same time showing that the filmed footage bears similarities to the human memory with all its distortions, cracks and erased bits. The film is build around the voice-over in which Baldacci tells the life story of her late mother to whom the film is dedicated: her disappointment surrounding moving to a small town in Umbria (forever missing the sea), her wedding, the pregnancy, and the many twosome mother-daughter years that followed.

By leaving the non-related recordings on the tape cassettes, Baldacci makes the connection between the "now" interfering with the "then", just like we get distracted in real life by things that irreversibly erase the piece of our memory. Sometimes she pauses the cassettes at the places of importance, to highlight a certain significant moment that impacted her in one or the other way.
Superheroes Without Superpowers is accompanied by the recurring classic from 1976 – "Samba in Preludio" sung by Ornella Vanoni. The film was competing Orizzonti Short Film Competition of the Venice International Film Festival.
Original Title: Supereroi Senza Superpoteri
Country: Italy
Language: Italian
Running Time: 13′
Written/ directed by: Beatrice Baldacci
Editor: Isabella Guglielmi
Sound Editor: Francesco Murano
Cast: Beatrice Baldacci, Alessandra de Bonis, Teresa del Pozzo, Adriana del Pozzo, Silvio Baldacci, Paola di Matteo
Production: Archivio Audiovisivo del Movimento Operaio e Democrarico