Review: The Peephole (2018), by Enrique Manzo Escamilla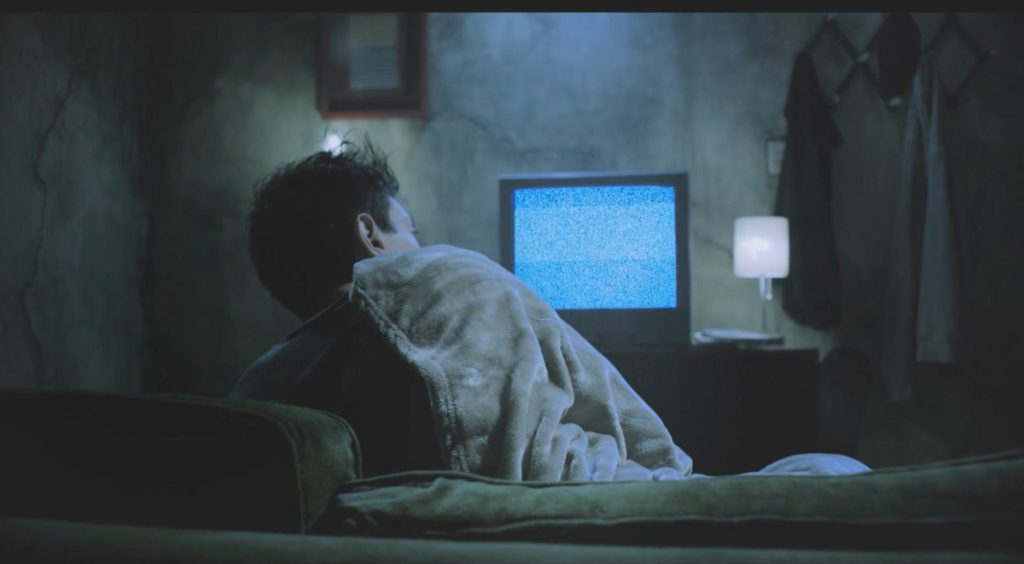 A young man's (Sidney Robote) slumber on the couch in front of the TV gets interrupted by a woman's cries for help. He stumbles to his apartment door to have a peek through the peephole, only to discover the scene of a crime unfolding in front of his eyes. In the middle of the narrow hall outside his apartment door, a shirtless masked brute (Genaro Mejía) is about to harm his neighbour (Khristian Clausen) from across, and the young man is desperately trying to unlock his door.
When he finally gets the door-lock fixed, the hall is empty and the absolute silence takes over. Another check through the peephole shows the violence progressing, and the main protagonist isn't sure if he's only imagining things.
In his debut horror short The Peephole that he also penned the script for, the Mexican director Enrique Manzò Escamilla creates an inter-space in which reality and fantasy becomes fluid. The peephole is a gate to the uncanny, a nightmarish portal to the threatening unnatural forces, and the question as to what's real is hanging in the air.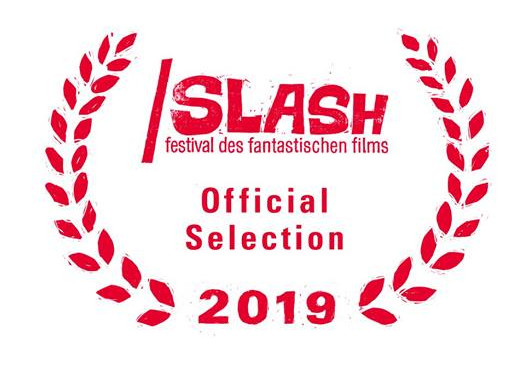 The static screen as a common horror movies' trope that ever since Tobe Hooper's Poltergeist (1982) made us shiver when the screen on our TV sets went techno, serves as a great opening to The Peephole. Although the film borrows plenty from the genre classics, it also gives a lot in its six minutes of a brainy plotted narrative. When the lack of dialogues gets substituted by the power of visual language, it's all about good directing and impeccable set design that puts the core idea into focus. Enrique Manzò Escamilla is a director that shows a great potential, and a name one should remember. The newcomer Laurent Derwent who composed the eerie score for The Peephole is also someone one should pay attention to in future.
Country: Mexico
Language: Spanish
Running Time: 6′
Production: Escamole Producciones
Written & Directed by: Enrique Manzo Escamilla
DoP: Fernando del Campo
Producer: Stephanie Félix
1st Assistant Director: Pedro Conrado
Co-Producers: Fernando del Campo, Simplemente
Stylist-Make Up & FX Artist: Adalicia Romo
Sound Design: Pablo Betancourt, Marcos Cabal
Music: Laurent Derwent
Editing: Carlos Méndez
Art Director: Jazmín Cruz
Colour Correction: Fial Feliz
Cast: Sidney Robote, Khristian Clausen, Genaro Mejía