Review: Heavy Stuff (2019), by Leif Gantvoort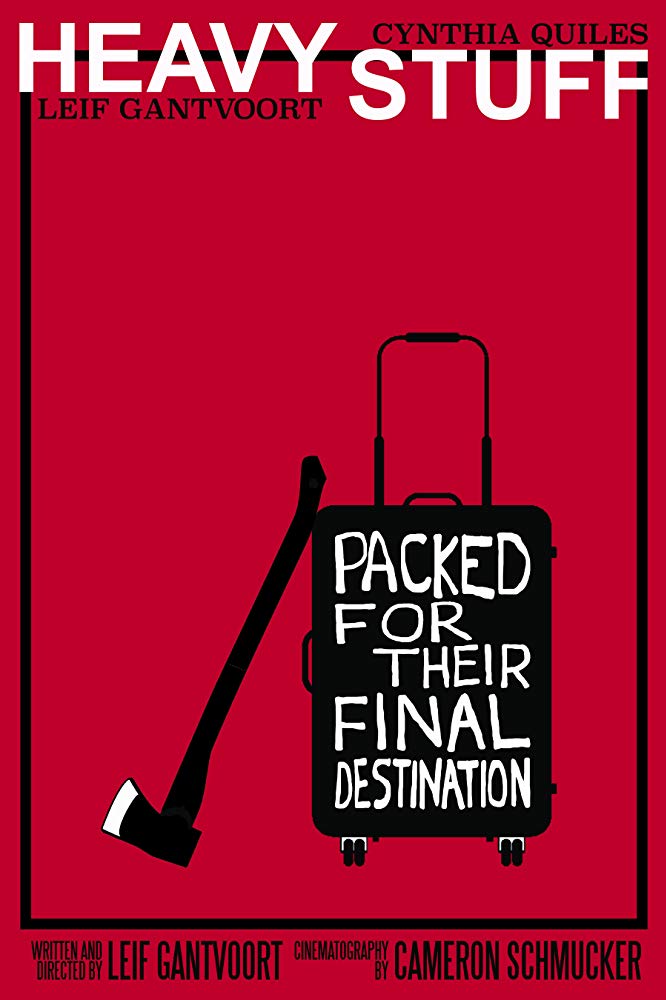 After having killed Uncle Ben in The Amazing Spider-Man Leif Gantvoort is back to kill off the comedy. In his (thankfully) short Heavy Stuff, the jokes packed in the script are shallow as a puddle and seen so many times before, that they could belong to any of "the-audience-is-laughing-and-now-should-you" sitcoms shown on the cable TV channels in the early afternoon.
Trevor (Leif Gantvoort) is caught up with a packed suitcase trying to sneak out of the apartment, and his wife Jessica (Cynthia Quiles) is led to believe that he's leaving her. The truth is a bit more disturbing, and the heavy suitcase contains a body of the next door neighbour, who – if it's to believe Trevor, asked for it by being a piece of work. It also turns out that she's not the only victim, and suitcase after suitcase is being pulled out of the family's closet.
Coming from such an experienced actor, the performance Gantvoort is giving is disappointing, and Quiles is directed to play a soap opera person who got sent to the wrong set, and is now swinging an ax instead of an umbrella.

Heavy Stuff was screened at the /slash film festival in Vienna, in the Short Competition.
Country: US
Language: English
Running Time: 5'20"
Directing/ Editing/ Music: Leif Gantvoort
Based on the sketch by: Leif Gantvoort & Kim Huff
DoP: Cameron Schmucker
Cast: Leif Gantvoort, Cynthia Quiles