Review: Fuse (2018), by Shadi Adib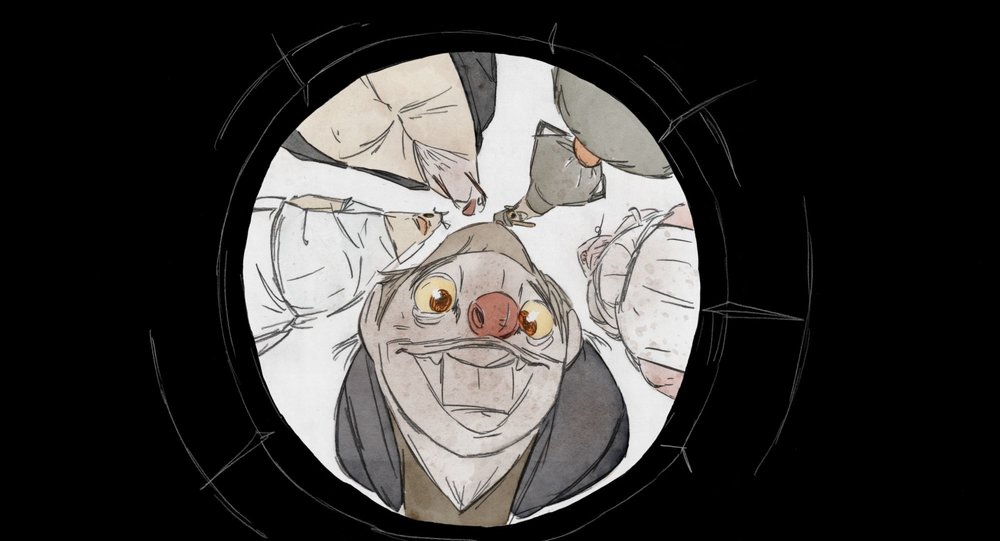 When a mouse falls into a trap, a bunch of pious villagers have to decide how to punish the pesky freeloader in the most horrible way. They are trying hard to outdo each other with ghastly kill scenarios, as the trapped mouse can only listen to the trial helplessly from inside the box.
Despite its gruesome subject matter, Fuse displays great sense of humour, as the humans wallow in their self-righteousness and feel that the punishment is well-deserved. The mouse has to die "as God wills it", in the words of the baker. However, nothing prepares the villagers or the viewers for the bombastic finale.
The draw of the film is obviously Nick Cave in the role of the truck driver, who gives a great monologue, followed by a gleefully murderous little song. Nick Cave has repeatedly proven to have Midas-like qualities, turning anything he touches into gold, and it applies to Fuse as well.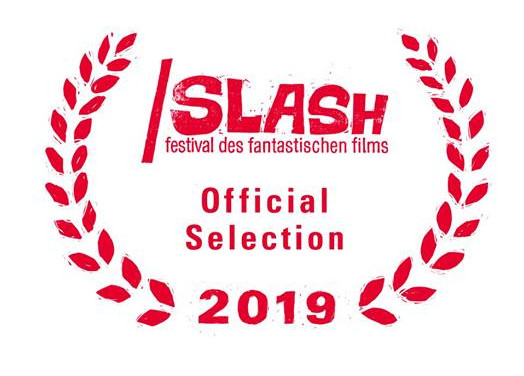 Told and shown from the point of view of the mouse, Fuse wilfully takes on a limitation of showing the majority of the film only through a small circular opening, a hole in the box. The limitation opens up new creative opportunities, however, when the villagers try to fill the mouse's field of vision with their monstrous expressions.
Fuse is produced as part of the subject area Animation at the Animationsinstitut of Filmakademie Baden-Wuerttemberg. The film has scooped 16 international awards before it screened in the /slash film festival's Shorts Competition.
Country: Finland
Language: English
Running Time: 7′
Produced by: Stefan Michel
Music by: Marius Kirsten
Lyrics/ songwriter ("Your Fuse"): Veda Hille
Cello: Scott Roller
Sound Mixer: Marc Fragstein
Sound Design/ Sound Effects/ Foley Artist: Luis Schöffend
Animation Department: Shadi Adib, Benjamin Berrebi, Maïlis Colombié, Kim Liersch, Claire Matz, James Molle, Justine Thibault
Visual Effects: Francesco Faranna