Review: Sh_t Happens (2019), by David Štumpf & Michaela Mihályi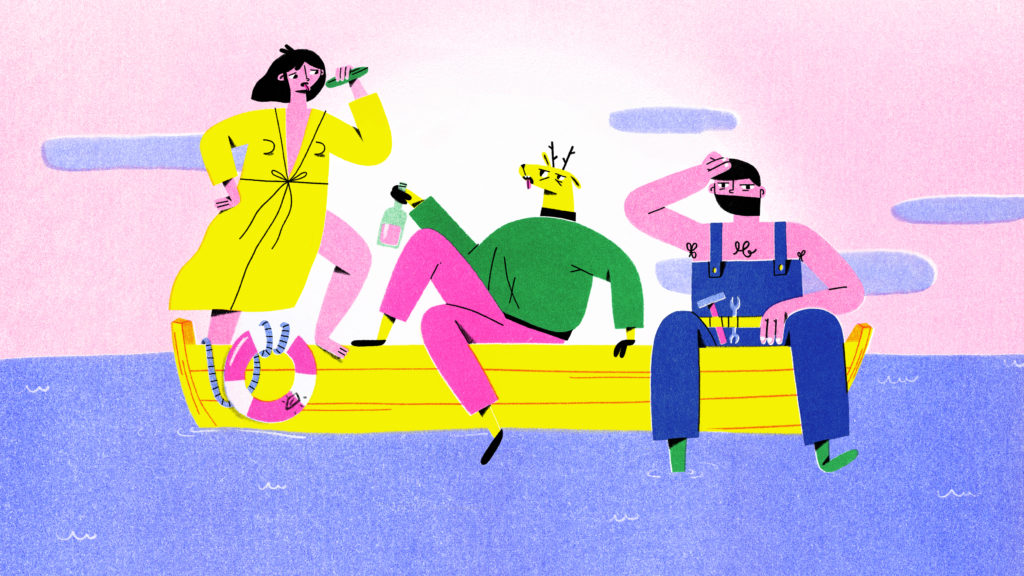 The caretaker is having a hellish time, because the building under his supervision is falling apart, as the tenants pay no attention to maintenance. His wife is expecting some love, but he's too tired to meet those expectations. That's where one of the tenants, a recently widowed deer, suddenly comes into play.
After three counts of the same story from three different viewpoints, we're down to the grand finale – the reveal, the revenge, the reconciliation.
Sh_t Happens shows an ordinary mundane scenario of love, jealousy and infidelity. All anyone really wants is some action. Animals behave like people and people behave like animals – it is up to the viewer to look for similarities in their (or our) behaviour. It is certainly somehow fitting that it's down to a couple of llamas to put together an auto-tuned bedroom pop band.
The house is a microcosm of the world. The disintegration of the house an allegory for failing relationships – kind of like OutKast's "Ms Jackson" in the shape of a bright-coloured cartoon – between couples and neighbours that are not easy to fix or maintain.
Sh_t Happens is a freestyle remix of the story of the "Noah's Ark". Only, as the film so eloquently puts it, "Fuck Noah". In reality, it's only the single and the substandard that make it out of the chaos. The film was screened in the Orizzonti Corti Competition at the Venice International Film Festival.
Country: CZ/SK/FR
Language: None
Running Time: 13′
Directed & written by: David Štumpf & Michaela Mihályi
Production companies: BFILM.cz (CZ), FAMU (CZ), Bagan Films (FR) and Arte (FR)