Program Overview: Jamaica Now! (Uppsala International Short Film Festival), Part 2
It felt necessary to split the Jamaica Now! Program overview in two parts. The program consisting of seven short presented at the 38th Uppsala International Short Film festival, has shown two main easy to tell apart thematic focuses. The three films I wrote about in the first part dealt with different forms of sexual harassment, abuse and/ or rape, while the other seem to have one thing in common; It was childhood and upbringing, in various forms and thematic narratives, that had occupied the minds of four filmmakers – Krystal Dawkins (Learning to Swim), Stacey-Ann Sutherland (Sea People), Joshua Paul (Kinto) and the directorial duo Kia Moses & Adrian McDonald (Flight).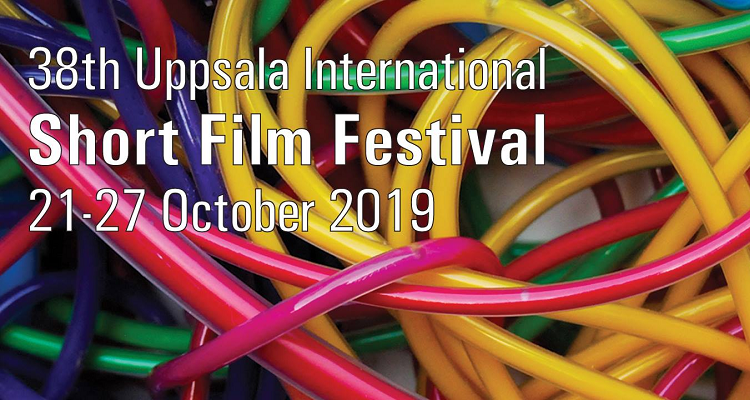 The odd one out is Learning to Swim as the only LGTB film in the Jamaica Now! program, because its main protagonist, a single mother, is looking back at her childhood to find answers for her current situation.  The script is non-linear, but the story is very easy to follow. Flashbacks take Nordia back to the memories of her friendship with two boys – Everton and Kingston whom she grew up with. A brief affair with the latter will change her life and cause a stir between the two men for the reasons revealed only much later into the storyline. The complexity of relationship between the three former friends gets overshadowed by Kingston's strangely bloodless feelings towards his daughter Giselle who (not surprisingly) doesn't seem to be aware of her father's homosexuality. Their connection, or the lack of it, give the film a very strange flavour of incompleteness.
Learning to Swim brought Krystal Dawkins Best Graduate Screenwriter of the San Diego State University, Best Graduate Film and Best Student Film – San Diego International Film Festival awards (2018).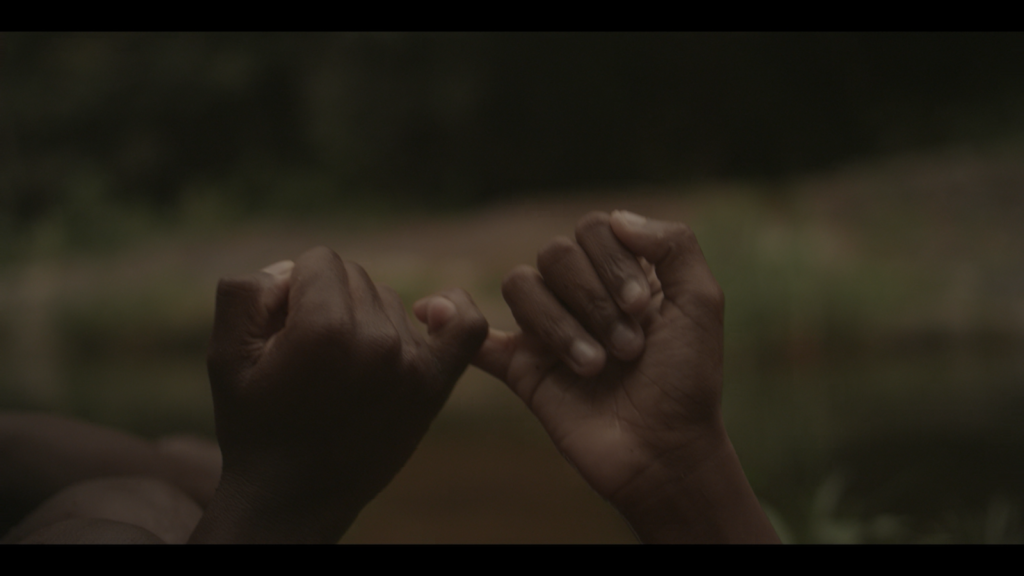 ---
Sea People is a five-minute short by Stacey-Ann Sutherland about an autistic boy Khouri (Cory Valentine) whose father is in denial of his condition. Shot on locations in Port Royal, Sea People was made as a pilot to get the funding for the production of a feature-length film, but also to raise awareness about the development disorder which affects 1 in 68 children in Jamaica.
The story penned by Roland Watson-Grant is a complex take on an autistic boy's life in a small fishermen community that lives according to its own set of beliefs. Boy's father Orville (Jermaine ZBEK Nelson) prefers seeking healing powers of a "witch" called Mother Pearl than spending money on doctors, and his arguments reflect the conservative way of thinking that refuses to accept otherness. "Autism", the word he can't even pronounce and even less understand, becomes "artism" – something no one in his family ever had, and therefore impossible to be inherited.
By underlining problems of typical patriarchal, not just Jamaica-based communities in which certain patterns seem to be withstand big waves of change, Sutherland is showing why it is crucial to break taboos and bring more awareness about autism. Khouri stands for rejection of norms, and his simple comment that "murders are people too" while observing caught fish struggling to survive, has a fine double meaning.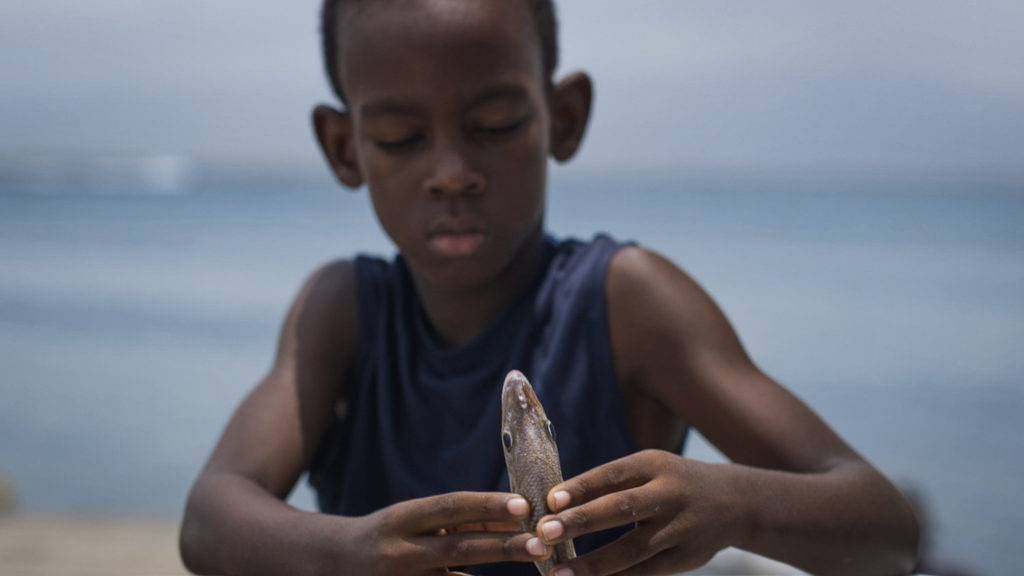 ---
Childhood dreams are central for the plot of Kia Moses' & Adrian Mcdonald's Flight, a heart-warming film about a 8-year-old boy's fantasy world in which he's a trained astronaut flying to the moon. In the core of the story is a child who's dealing with the loss of one parent, at the same time not getting enough attention from the other one. In its essence, Flight is also a social class study pointing out at crude facts that poverty robs people of time to deal even with deepest sorrows. The boy's father (Jermaine ZBEK Nelson yet again) who isn't used to having to take care of his children, has initially very little understanding for fantasy games. His way of thinking is more on the practical, survival side until he's forced to listen more carefully.
Kemar (Roheim Phillips) obsession with becoming an astronaut comes from his wish to come closer to his late mother, whose death he still can't process. Together with his best friend Roshane (Craig Robinson), he's "studying" the moon through a cardboard telescope from the neighborhood rooftops. The real and the pretend world become one, and the backyard of the family house becomes a launch pad for the aluminium foil clad cardboard space shuttle. Particularly memorable is the set design that makes the two worlds- the real and the pretend one – meet with ease.
Flight is an audience-pleaser, and it is still making a rather successful international festival round.
---
Inspired by true events based on destinies by many orphaned or neglected Jamaican children, Kinto (written and directed by Joshua Paul) is a heart-breaking drama about a boy who is trying to earn a bit of money by wiping windscreens of the passing cars on the streets of Kingston. With practically no dialogues and simple in structure, Kinto casts a sharp eye on the life of a child who is left on the street to take care of himself.
Instead of empathy, Kinto (Sekai Smart-Macaulay) is met with the brutality of street life which is controlled by youth gangs, also struggling for their share of change earned by windscreens-wiping. But also the environment, used to poverty and misery, doesn't seem to pay attention to the starving child's hardships. The questions that Kinto raise are as simple as very important, and they all begin with a "why". A dash less simple is a viewer's relationship to over-the-top means of accentuating boy's miserable situation which is already clearly unbearable without it.
There are practically no dialogues in this film that leans on visuals and strong emotions.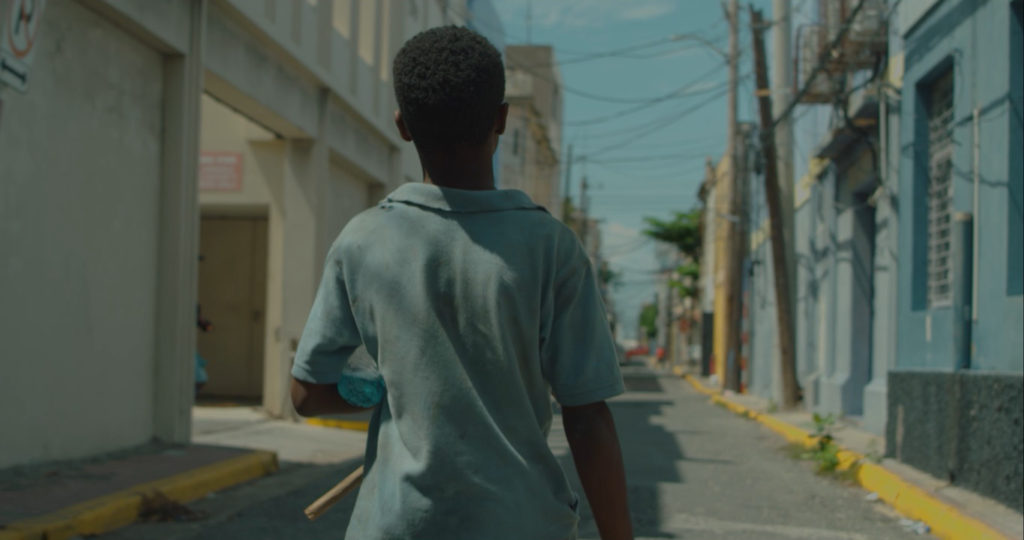 ---