Program Overview: Musicals (Uppsala International Short Film Festival), Part 1
Sidebar programmes at the Uppsala International Short Film festival traditionally bring a surprise or two in their focus on authors, genres and trends that deserve a special place in the film history. In October 2019, we had a pleasure of watching a large chunk of special programmes, some of which we have already written about in our previous reports from Uppsala. One of the most special experiences was diving into the selection of short musicals, each of them memorable either for their quirkiness, political (or Biblical!) messages, or humour and confrontation with the unpleasant truths of life. The 12 films were curated by the festival's programme director Christoffer Olofsson.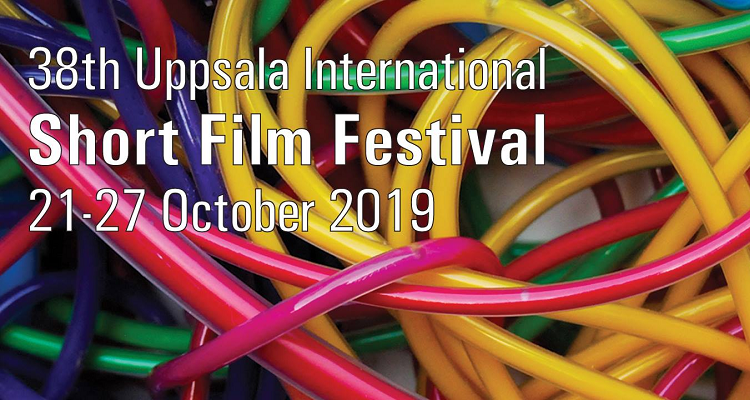 If there is a good way to start a review of a complete section bar, that should be a film that bursts with irony. In this case, our ideal candidate is Blue Thunder (Original Title: Bleu Tonnerre/ 2015) by Jean-Marc E. Roy and Philippe David Gagné, a testosterone-fuelled saga about a 38-year-old sawmill worker Bruno Krecher (Dany Placard) who bored with his monotonous work-home-family life tries to break all ties. In a sense, Bruno is an average guy who could be placed anywhere from Siberia to Chile, as he represents a man with shattered dreams who is forced back into the life he was originally trying to get away from. He is also not unique in his belief to be more elevated than his peers, and when he loses it in the sawmill, his tongue hisses; "I can't stand the sound of this machine way more than the smell of the locker room. Your dirty jokes, as disgusting as the food truck's sandwiches and all your stupid laughs too", although he doesn't have anything that would put him above his colleagues. Right there at the workplace Louis Champagne appears in a small, but unforgettable role of the sawmill boss and proves to be quite a singer, too. The singing quarrel between him and the rebel without a cause is one of the strongest scenes in the film.
In a strong mid-life crisis attack on his common sense, Bruno starts burning bridges behind for a dream of a huge wrestling career comeback. It doesn't seem to bother him that he's past his prime, nor that his girlfriend Melane (Isabelle Blais) has just lost their baby, and he ends up living with his police warden sister Suzy (Sandrine Bisson) who simply can't believe the train wreck he's turned into.
The Canadian songwriter/ singer and the first-time actor Dany Placard is short of brilliant in his role of Bruno, and his scores, exclusively composed for the film strike a chord (no pun intended). The lyrics melt into the narrative and give strong dynamics to the film whose script written by Roy and Gagné feeds on simple truths of life. It's the limitation of choices that inspires Bruno's crazy reality escape plan, and his inner macho finds the entitlement for bad behaviour towards his girlfriend and the closest environment in typical empty, self-elevating words: "I need punches and freedom".
Olivier Gossot, the cinematographer crucial for the visual beauty of such projects (among other) as Jeremy Comte's "Fauve" (2018), Joëlle Desjardins Paquette's "Beyond Blue Waves" (2016), François Jaros' "Life's a Bitch" (2014) or the TV series Féminin / Féminin created by Chloé Robichaud and Florence Gagnon, captivates the sensation of entrapment by a very interesting framing.
After it had premiered at Cannes Director's Fortnight in 2015, the film made an intense international festival round.
Original Title: Bleu Tonnerre
Country: Canada
Runtime : 21'
Written/ Directed by: Jean-Marc E. Roy and Philippe David Gagné
Producers: MénaÏc Raoul, Gabrielle Tougas-Fréchette, Isabelle Blais, Sandrine Bisson & Louis Champagne
Director of Photography : Olivier Gossot
---
One of the modern classics screened in Uppsala is Nacho Vigalondo's crime musical 7:35 in the morning (2003), that plays in a busy Madrid café, as the title suggests it, during early morning hours. Not only unique in its plot, this 2004 nominee for the European Film Awards and Oscars is interesting for the inability of the majority of its protagonists to hit a tune, which creates a terrifying sound fitting to a terrifying situation.
Shot in black and white, this 16 mm gem in the realm of short musicals sees the café regular woman played by Marta Belenguer, walking straight into the awkward atmosphere in her regular breakfast place where none of the guests seem to be enjoying themselves.
When a completely unknown man (played by the director Nacho Vigalondo) starts singing about his plans to approach the newcomer with lyrics strangely echoing the emotional insecurity, the woman suddenly sees the waiters and the customers reading the song's lyrics from little scraps of paper to accompany him. She becomes aware that the performance isn't a voluntary act, and she secretly dials the police.

Before the spectacular rescue takes place, there is plenty of puppet-like dancing choreographed by the culprit in the celluloid-, and by María Ibarretxe in the real world.
In a more just film industry world, the sound department (Cristian Amores and Javier Ortiz Fulton) would have scooped every prize imaginable, and Ferando Velázquez would be highly praised for his music.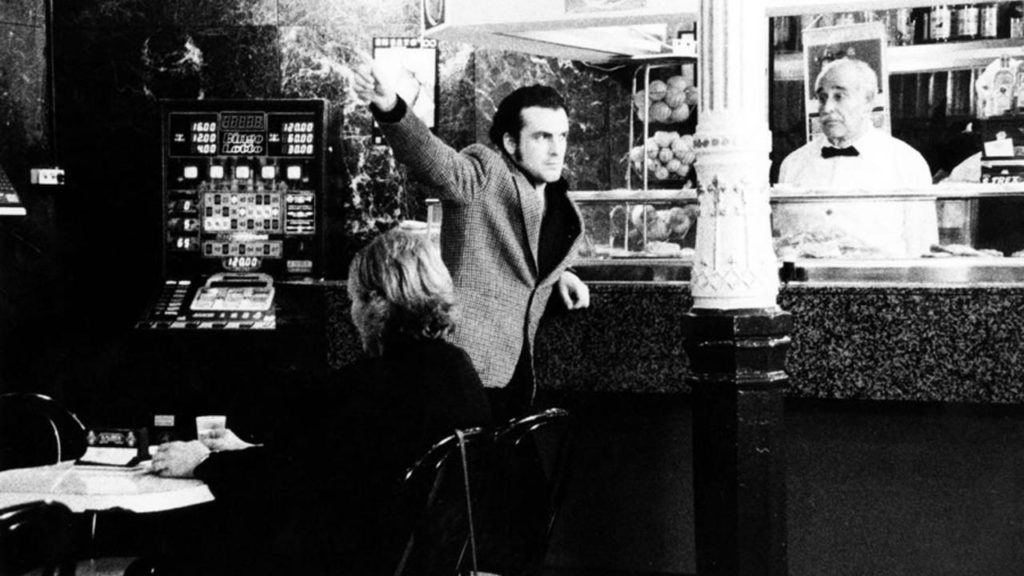 Original Title: 7:35 de la Mañana
Country: Austria
Running Time: 8′
Written/ Directed by: Nacho Vigalondo
Produced by: Eduardo Carneros, Oscar Reguera, Javier Ibarretxe & Juanan Urkixo
Cinematographer: Jon D. Dominguez
Editor: Javier Dáz Vega
Cast: Antonio Tato, Borja Cobeage, Javier Regulión, Alejandro Garrido, César Velasco, Esperanza Palacios, Manuel Nebreda, Dolores Gonzáles, Patricia Maldonado
---
If there is a proof that a well accomplished short isn't a guarantee for an equally good feature film, Neil Triffett's Emo (the Musical) is the right address. One of the most original contestants at the 64th edition of the Berlinale, Emo has evolved into its commercial big brother in 2016, losing some of its charm on the recycled school drama material. It is still a great entertainment, and certainly not a bad movie especially for a debut feature that sticks to the musical standards.
The core of the story is the same, but we will stay with the short which is the subject of this review. Emo teenager Ethan (Harry Borland) falls for Trinity (Charlotte Nicdao), a girl from his school who's a devote churchgoer and a member of a Christian school group. It's a match doomed to shatter by the pressure coming from all sides, mostly from the both youth's inner struggle with their partners' otherness.
When Ethan's smudged mascara gets paired with a bright yellow T-shirt, it's met with a smirk from the emo fellows from his band dressed according to the all-black protocol. Likewise, a good Bible-reading girl is expected to be holding hands with a good Christian boy. There's a mandatory bad emo boy involved in the plot and the job Zak Marrinan does in his role of Bradley is impressive.
Triffett is responsible for the music and lyrics of the songs sung by the original cast. He shows a great feeling for comedic elements, and the tone of the lyrics is shifting as the love story develops. The initial gloom, typical of emo music opens the film as we observe Ethan getting up to get ready for school, complaining about sunshine as "the worst possible way to start the morning that happens every miserable day". When he continues singing, it's the line about "people laughing obscenely" reminiscent of lyrics by Rites of Spring that started the fashion of "life is an endless plight, let me out of here" gloom.
In essence, Emo builds its dynamics on great classics with two gangs/ radically different groups clashing. To simplify it, it's a sweet version of West Side Story and Grease with proper teenagers, and it is yet a very unique and original film.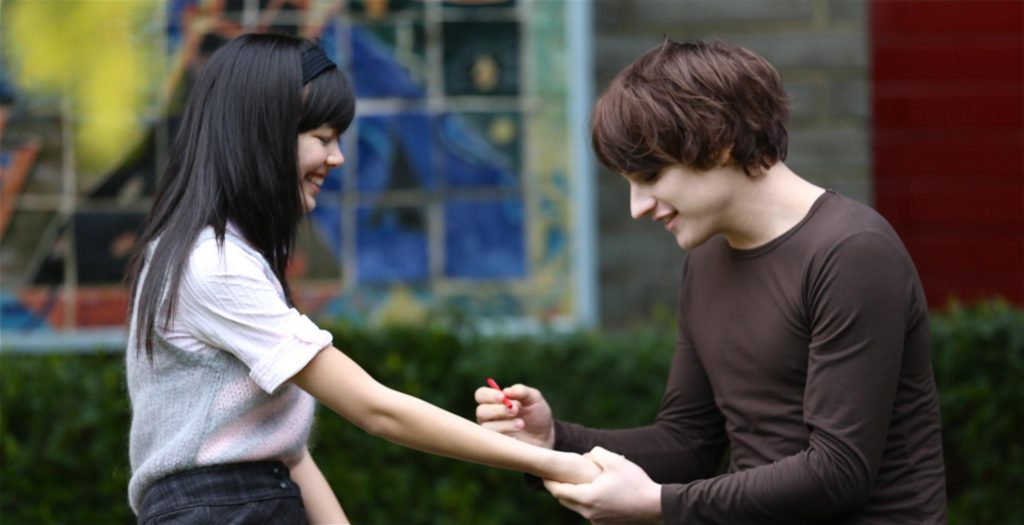 Country: Australia
Running Time: 15′
Writer/ Director: Neil Triffett
Producer: Lee Matthews
Cinematographer: Sky Davies
Editor: Sasha Dylan Bell & Neil Triffett
Sound Designer: Craig Jansson
Foley Artist: Matt Bauer
---
Be prepared to raise your eyebrow by the mention of a musical based on the true-life conservative Norwegian Christian Party politician, a former Minister of Environment and still an active member of the Parliament. The good news is – it is highly enjoyable. Knut Arild the Musical (directed by Kolbjørn Haugen) is a story about his journey to the Storting, the supreme legislature of Norway, at the moment when he was still the naïve young country boy, unprepared for what awaited him in Oslo. In real life, naïve, he is no more.
The film opens with Knut's bus trip to the Norwegian capital, surrounded by other young enthusiasts. Change from dark colour palette switches to the bright light as soon he sets his foot in Oslo, and his face gets bathed in sunrays, as a cunning Biblical reference, making him look like a renaissance painting of a saint.
Kurt (Jon Sindre Fjellvang Klonteig) is immediately pushed into his first radio political debate about Sunday sabbath without any previous experience, and it's there he has to face the moderator's (Ivar Furre) slap in the face when "Losing my Religion" by REM seals the verdict about the winner.
Knut Arild the Musical is smart on many levels. It is as much a singing biopic as a fabulously sharp critique of the political machinery that swallows everything on its way to victory.
"Nobody listens to a politician" is the first lesson he learns from his mentor Harald (Trond Teigen) who explains that winning people is achievable only through laughter: "If you are funny, get people to laugh, and not think about politics, that's how you'll win", a lesson so universal that is resonates across the globe.
Music-wise, the songs sung in the film could have come from the European Song contest (the songs were composed by the lead actor, Kolbjorn Haugen, Ole Herman Andersen and Albert Kvalsvik Holtskjaer), paired by a fantastic choreography (Helena Rosenlud) that finds its setting in sterile, urban, and rich business environment or in the church. Country boy rises pretty fast guided by older, sly party colleagues. The checkered shirt gets replaced by a custom-tailored suit and tie. Shortly before being appointed as a Minister, he is heard quoting Kjell Magne Bondevik as his role model, the longest serving Prime Minister of Norway, who came into international attention in 2017, by being detained and questioned in the United States about his diplomatic visit in Iran.
Simply irresistible.
Original Title: Knut Arild the Musical
Country: Norway
Running Time: 21′
Director: Kolbjørn Haugen
Producers: Thea Marie Graviken & Jon Sindre Fjellvang Klonteig
Sound/ Sound Design: Eero Kujala
Editor: Olav Rorstad