Review: Merry Christmas, Mr. Monster (2019)
Ca'Foscari Short Film Festival
International Competition 2020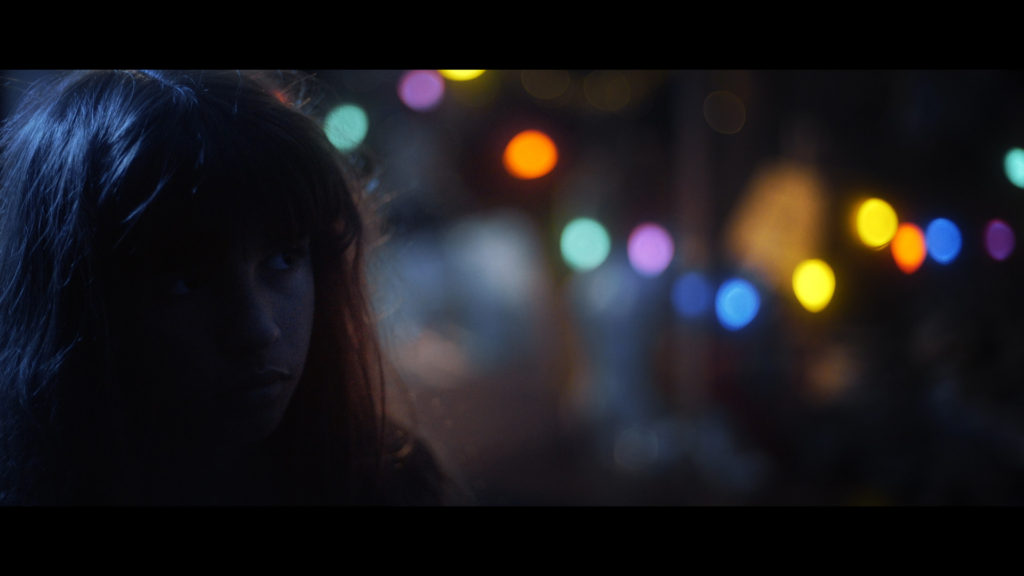 Young girl (Luana Lima) lives alone in an abandoned shopping mall where she made herself a sleeping corner with cuddly toys, dolls and fairy lights. It's Christmas time, after all, and she's humming "Silent Night" while dragging her legs across the spooky corridor with shops containing merchandise covered in dust and cobweb.
It's the time of undefined emergency – an apocalypse of sorts, its only indication being the shops not emptied of their goods and the absolute absence of any other sound or living being for that matter.
The girl feeds herself and a mysterious someone only with dry, long-lasting products like fruity loops and chocolate. But, it's December 25th, and a wonder finally happens.
Santa Claus (Fernando Rodrigues) arrives from nowhere, as filthy as the place he just got into. He doesn't look anything like Santa should – too slim, too young, his hair cut short and with no beard. He isn't gray either, and he forgot his friendliness back on the North Pole.
On the other hand, he does come with the knowledge from the past that girl has difficulties to comprehend. As he is rummaging through a former administrative office clearly after something and sticking to the instructions from a hand-drawn map, he is giving her lessons in forgotten technologies. That time machine means only something to him, because the girl has no idea about what a computer, or anything related to it is or was.
The directorial duo André Rodrigues & João Pais da Silva do what they can with the script written by Tiago Laranjo that borrows from many genre tropes without having developed them to the maximum, and with a very slim budget. What Laranjo is good at is building dialogues between a child and an adult that show his talent in exploring the depths of generational communication gap.
As much as the newcomer Lima is good in her role of a forlorn child, Rodrigues comes out as a caricature of a drug addict, looking clumsy and amateurish.
Carolina Mendes comes to rescue with the jittery sounds making the viewer alert, and so does the heavy metal trio consisting of Chad Austrin, Adam Mercer and Dylan Hadas that turns "Silent Night" into a material of dread.
---
Original Title: Feliz Natal, Sr. Monstro
Country: Portugal
Language: Portuguese
Year: 2019
Runtime: 13′
Produced by: Patricía Javares, Maria Madalena Lima
Directed by: André Rodrigues, João Pais da Silva
Written by: Tiago Laranjo
Cinematography by: João Pais da Silva, Roberto Santos
Production Design: Maria Anês Santos
Sound Design: Carolina Mendes
Edited by: André Rodrigues
Colour Grading: Pedro Bessa
Wardrobe: Célia Braguês
Music by: Tiago Gomes
Silent Night cover by Chad Austrin, Adam Mercer and Dylan Hadas
Cast: Juana Lima, Fernando Rodrigues