Review: Rita (2019)
Ca'Foscari Short Film Festival
International Competition 2020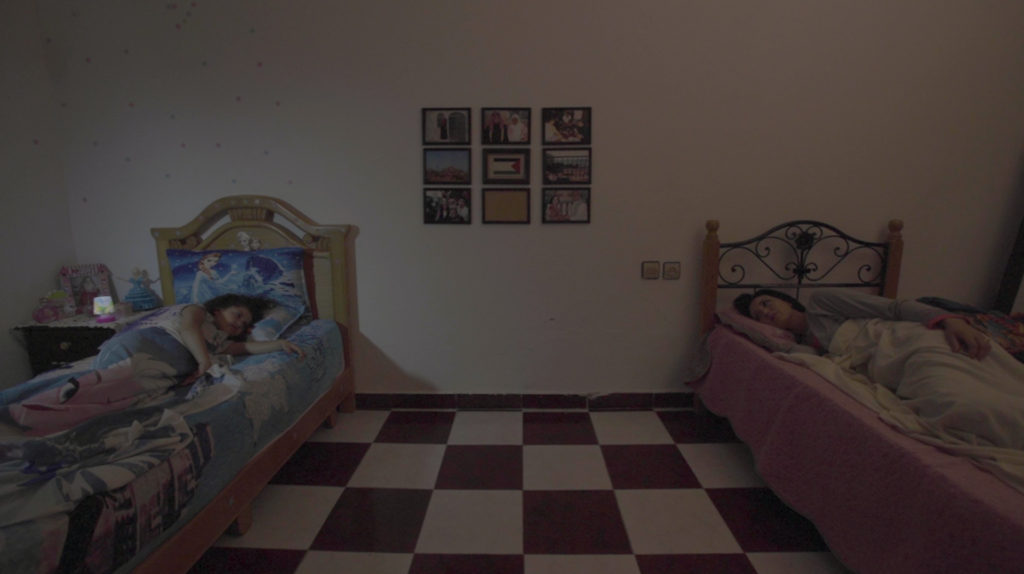 Loubna Briac – winner of the Cinematographic Studies course of the Faculty of Letters and Human Sciences in Tétouan who is currently pursuing her studies in Documentary Master Cinema there, competes in Ca' Foscari Short Film festival with her short documentary Rita.
The film focuses on Fadoua, a Moroccan woman married to Raefat, a Palestinian man who was detained by the Egyptian police when he tried to cross the border with his then pregnant wife, few months after the War on Gaza (2014). Now living at her mother's house in Morocco with five-year-old daught Rita,her contact with Raefat runs solely over video phone calls. The digital images are the only connection Rita has to her father since she wasn't even born when they were separated.
Raefat is still the political refugee in Egypt, and the only thing the family can do is to be patient and wait for his asylum application to be approved. Despite of hardships, family bonds are strong.
Rita kicks off with the scenes of mother and daughter playing on the sandy beach which are intersected with opening credits done in sand painting. Those will later on become a crucial visual connector between the archival footage, home videos and the "now". Voiced over by Fadoua herself, the film is an emotional ride from beginning to end.
Fadoua describes her time in Gaza as the best days of her life. She gets sentimental while talking about family and friends she had left behind, but also about her beautiful balcony overlooking the sea. Her connection to Palestina is very strong, which is not only due to her marriage. The daughter, is for instance named after the poem by her favourite poet Maḥmūd Darwīsh (1941-2008), Palestinian national bard and the winner of multiple awards for literature. Before she met Raefat, Fadoua was active in the facebook group devoted to the former female prisoners, including lots of women from Palestine. In 2011, while following the Gilad Shalit negotiations that resulted in the largest prisoner exchange Israel ever agreed to, she couldn't even imagine that one day she would marry one of the released prisoners.
The film is interesting in terms of different techniques and expression forms coming together, but it doesn't take enough of emotional distance from its main character.
---
Original Title: Rita
Country: Morocco
Language: Arabic
Runtime: 26′ 44"
documentary
Written/ Directed by: Loubna Briac
Director of Photography: Mohamed Reda Guzenai
Sand painting: Nadia Amlou, Miloud Ouahi
Sketches: Idriss Sarih
Research: Loubna Briac
Archive: Fadoua Almouarraf
Edited by: Loubna Briac
Special Effects: Abderafiaa Laksisar
Sound: Samir Amernis
Sound recording: Mostafa Haroun
Sound Mixing: Loubna Briac
Music composed by: Mohamed Nakraoui
Title song sung by: Loubna Briac
Cast: Fadoua Almouarraf, Rita Alarrouqi, Raefat Alarrouqi, Alarrouqi family,