Review: Smile (2019)
Ca'Foscari Short Film Festival
International Competition 2020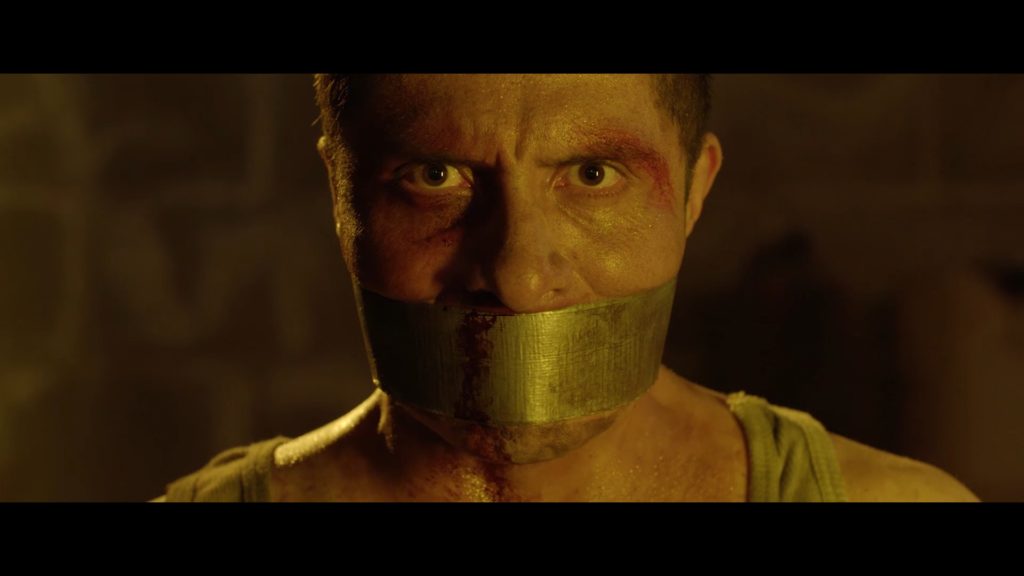 Fabián Aguirre (played by Fermín Martínez with a gusto) is a professional hitman, but also an aspiring comedian who uses his future victims as the test audience for the jokes he tells. He gets a bit of support from his buddy Pancho (Jorge Zárate), but their boss Don Gabino (Arturo Vinales) is far from being pleased with two of his hitmen clowning at work. Things are going to change for Fabián when he gets tasked to take down his long-time idol, "El Cuquis" Salgado (Alejandro de la Rosa). Should he stick to his job or should she follow his dreams?
As it is apparent from the plot description, Francisco Fernández Andrew's Smile that has just competed at Ca'Foscari Short Film Festival is a comedy blended with different sub-genres of crime-, action-, and thriller movies. Also, it is just about right "trashy" so its numerous references to the cult films (starting, but far from ending with Martin Scorsese's The King of Comedy) really click and work well for the feeling of wicked fun.
Andrew shows considerable skills when it comes to dictating the tempo (apart from being the writer/director, he also edited the film himself), but the so-called "sprinter's logic" backfires a bit at him in the second half when the plot starts lagging a bit. Nevertheless, once the mandatory montage sequence to a power-pop musical background, we can be happy that the pacing is back on track heading for the finale.
Music in different styles, from well-known classical tunes to rock- and pop ones (written by Octavio Bernal), is also one of the film's highlights and works as a reference to the 80's crowd-pleasers on its own. The same could be also said for the kitschy production- and costume design, while the acting is top-notch thanks to both the actors' perfect timing in (punch)line delivery and Andrew's work with them.
Smile might not re-invent the wheel, but it sure as hell keeps it spinning.
---
Original title: Sonreír
Year: 2019
Runtime: 30' 17''
Country: Mexico
Language: Spanish
Directed by: Francisco Fernández Andrew
Written by: Francisco Fernández Andrew
Cast: Fermín Martínez, Alejandro de la Rosa, Jorge Zárate, Arturo Vinales, Markin López
Cinematography by: Fabrizio Cadena
Editing by: Francisco Fernández Andrew
Music by: Octavio Bernal
Sound design by: Iván Ramos
Sound by: Fernando Rangel
Production design by: Uraitz Soubies
Costume design by: Pablo Romero
Make-up by: Amir Abdó
Special effects by: Gerardo Muñoz
Visual effects by: Martha Rocio Pérez
Assistant directors: Raúl Galindo, Luis Domínguez
Produced by: Alberto Molero, Alejandra Moguel
Production company: Centro de Capacitación Cinematográfica