Review: The Antidote (2019)
Ca'Foscari Short Film Festival
International Competition 2020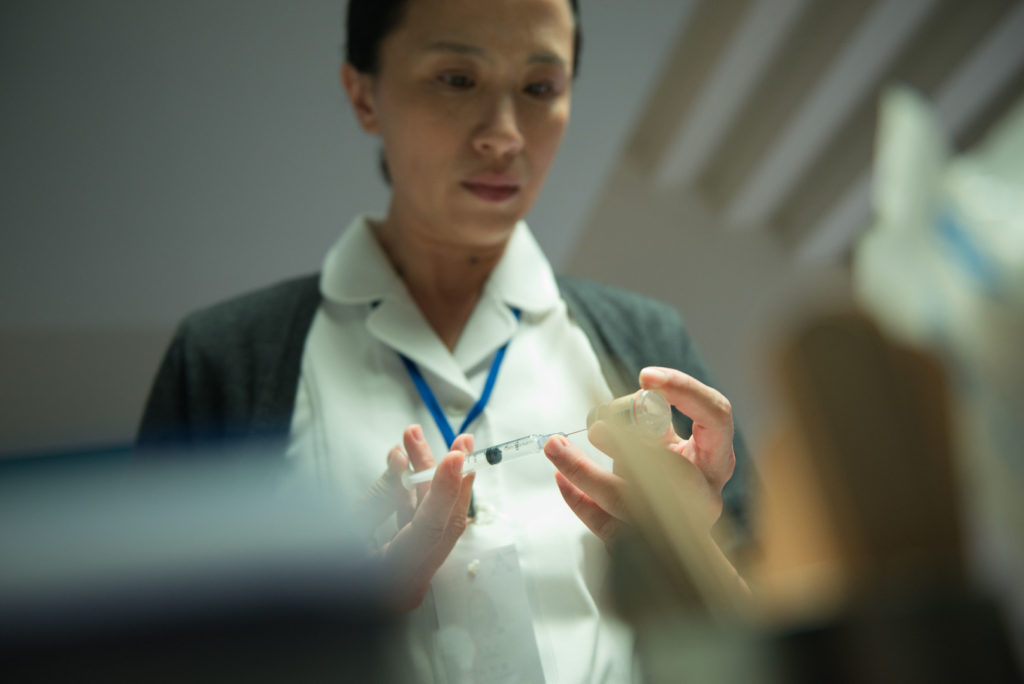 Throughout our lives, we just merely play the different roles for the audience called society. A moral dilemma arises once the two roles we are supposed to play clash with each other. A situation like this is depicted in the short drama film The Antidote, written and directed by Wang Cheng-En, that has recently played at the competition of Ca' Foscari Short Film Festival.
Xiuzhen (Huang Tsai-Yi) is a senior nurse in a Taipei hospital, and also a mother to a severely ill daughter Ruru. Ruru's only chance of survival is to get a rare medicine as soon as possible. The trouble is, however, that the supply of it is running late due to being held up at customs because of the typhoon. Xiuzhen has to make a difficult choice whether to tamper with priority lists and endanger someone else's life so she could save her daughter's…
Some aspects of this morality play are handled exceptionally well by Wang and the rest of the crew. One of it is the editing by Jeff Shih and Leo Lai that effectively builds up the tension of the sterile looking hand-held camerawork (almost all of the action takes place inside the hospital walls), combined with Wang's sense of placing a couple of short flashbacks in the crucial moments. However, in some other departments, like the basic dramaturgy (sometimes riddled with the clichés) and the use of the otherwise effective synth + strings musical score by Lin Hung-Tao in order to dictate the viewers' emotions, Wang does not exactly shine. In the end, The Antidote is pretty predictable piece of filmmaking that does not exceed the level of a decent student work.
---
Runtime: 25' 20''
Country: Taiwan
Language: Mandarin
Directed by: Wang Cheng-En
Written by: Wang Cheng-En
Cast: Huang Tsai-Yi, Ge Ai, Chen Yi-Le, Wang Jun-Ming, Joanna Ma, Hsu Ling-Yun, Chen Zon-San
Cinematography by: Zhu Ying-Rong
Editing by: Jeff Shih, Leo Lai
Music by: Lin Hung-Tao
Sound recording by: Chen Guan-Yu
Production design by: Wen Zhi-Ching
Costume design by: Huang Ya-Yun
Make-up by: Huang Ya-Yun
Colourist: Zhu Ying-Rong
Assistant directors: Gong Qui-Rong, Hsu Hsiao-Chin
Produced by: Rozzy Wu
Production company: National Taiwan University of Arts