GSFF review: Against The Tide
Scottish Competition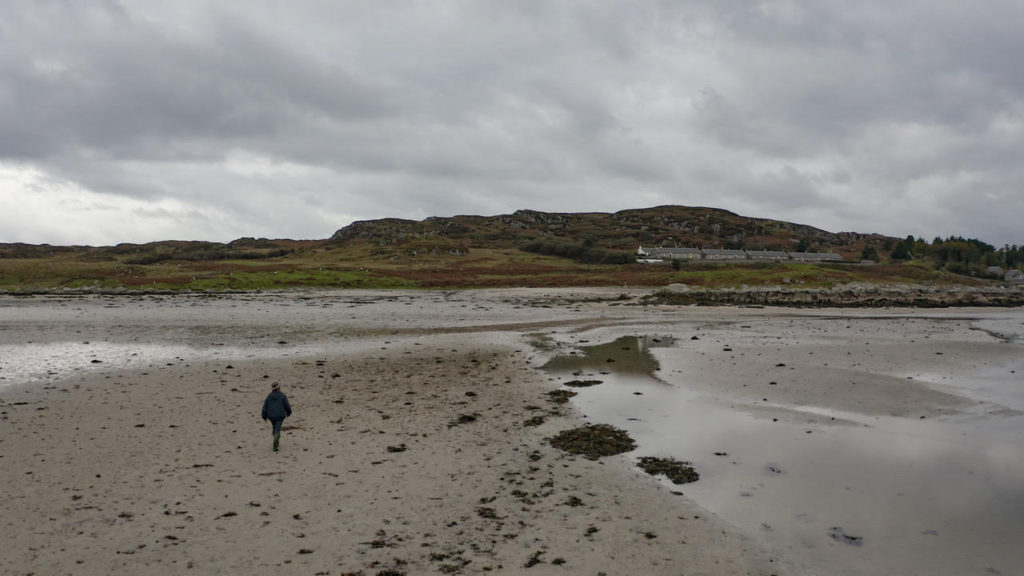 It's a paradise for people who long to be away from the so called civilization and find peace with themselves. Sometimes, it's just the urge to connect with the like-minded, and not the escapism per se. The tiny Hebridean island of Erraid is a home for a chosen group of members who live in harmony with the nature. To enter the community as a resident is more difficult than to visit it as it requires certain sacrifice – one should become one with people and their practices and be ready to give and share. Everyone has their special role on the island, and sometimes those are shared: taking care of the chicken or the vegetables, for instance. Some inhabitants are in charge of baking, the others for chopping wood, and some for driving to the continental Scotland to get provisions for the whole community.
Robert Louis Stevenson loved Erraid, the island which inspired him to write The Merry Men (1881) and one chapter of his fictional adventure novel Kidnapped (1893). He allegedly stood on a wishing stone there on one of his trips, having only one wish – to become a writer. Whatever happened there between the writer and the stone will remain a secret, but the history of Erraid is connected to his family: Robert's father Thomas was one of the two men who won the contract to build the 'Nothern Lighthouse' at Dubh Artach 15 miles of the coast of the island, where the dangerous rocks that took many lives lie.

The short documentary by Giulia Candussi has nothing to do with the Stevenson's legacy. She is following a new candidate for the community Gill on her trial period to joing the chosen. As a middle aged woman who's very open about her reasons to seek shelter on Erraid, she pateintly waits, hoping, everything will turn to the best. A devastating heartbreak brought her to the same place she already knew from before, and she is feverish with fear of not being embraced by the place and people who grew to her heart so much.
Aganist The Tide is a film that has a bright festival future. The sound design by Mike Struthers makes us sink into the depths of human insecurities, and at the same time into the unspoken secrets of the windy island that loves and hates its inhabitants.
---
Country: UK
Language: English
Production: Bridging the Gap, in association with Screen Scotland and Cloud Break Pictures
Produced by: Julia Moon
Directed by: Giulia Candussi
Cinematographer: Giulia Candussi
Additional Cinematography: Luis Maurizzio
Editor: Drew Gibson
Sound Recordist: Luis Maurizzio
Aerial Photography: Gordon Campbell
Sound Design/ Mixer: Mike Struthers