GSFF review: Expensive Shit
Scottish Competition 1: House Of Mirrors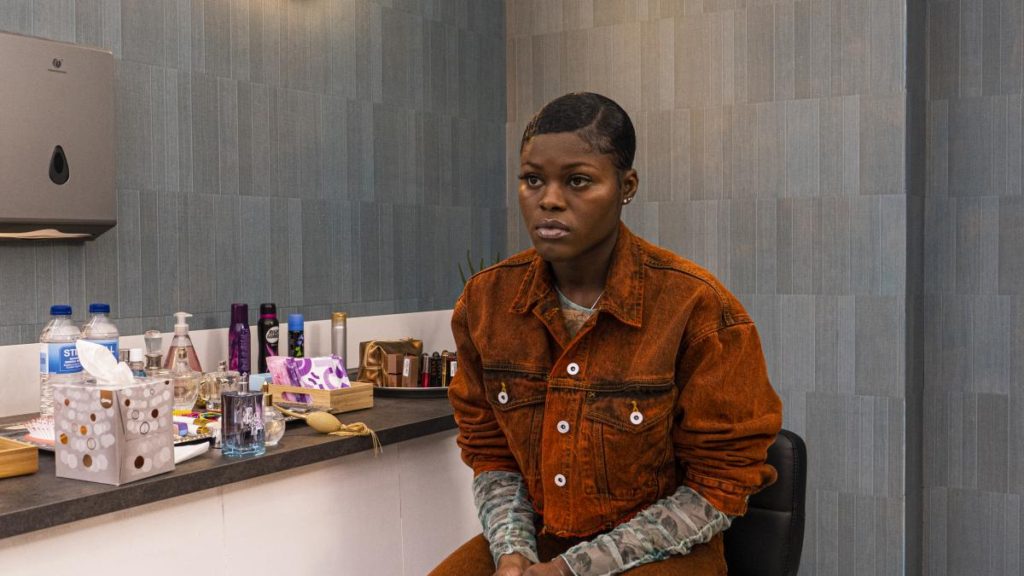 Many of us don't know how it really looks like living a life without papers. The life conditioned by kindness or ruthlessness of others. We don't know the fear of being caught and deported to the country we did everything to leave behind, not being able to pay the rent or to provide for food. Such life is led by multitude of illegals across the world, and in 'Fortress Europe' hardened by anti-immigrant laws and rising xenophobia, many people are forced to do whatever they can in order to survive, often being blackmailed into doing things that clash against their principles.
In her debut short Expensive Shit, based on the award-winning theatre production of the same name she wrote and directed, and which brought her a Fringe First Award in 2016, Adura Onashile illustrates how difficult it is for those without protective hand of higher authorities to say no to awful demands.
Tolu (Modupe Adeyeye), a Nigerian toilet attendant in a Glasgow-based nightclub is trying to earn some extra money by providing her customers with cosmetic products. She is helping young women to perfect their makeup during the short toilet breaks with expensive 'shit' at their disposal, right next to soap and fresh towels. Not many of women are ready to pay for that service, using lame excuses. Tolu is used to the highbrow attitude, but her desperation is growing bigger with every moment not only because she can't get an extra pound or two, but because she's aware of the foul game that's going on in the club, and that's she's dragged into against her will.

A young manager is behind the toilet mirror with men who eye the women inside to decide which one should be chosen to be drugged and abused. Tolu, who was originally told something else (the men will be 'just watching') can't cope with the heart-breaking consequences of her involvement in the process.
Adura Onashile isn't going for a simple narrative that de-masks just one layer of hypocrisy. Her victims, although brutaly assaulted are not innocent of the hate crime, and the well oiled wheel of patriarchy gets exposed from its ugliest 'perpetuum mobile' side.
---
Country: UK
Language: English
Runtime: 15′
Produced by: Barry Crerar, Rosie Crerar
Co-produced by: Ciara barry, Wendy Griffin
Executive Producers: Paul Welsh, Claudia Yusef
Written/ Directed by: Adura Onashile
Cinematographer: Sarah Cunningham
Editor: Stella Heath Keir
Production Designer: Jamie Lapsley
Hair & Makeup design: Kar Morgan
Costume Design: Kirsty Halliday (I'll Be Your Mirror)
Music: Ré Olunuga
Sound Designer: William Aikman
Sound Mixer: Cammy Mercer
Boom Operator: Aidan Mcdonach
Focus Puller: Jonny Kerr
Grip: Liam Wilson
Gaffer: Steve Arthur
Casting Director: Simone Pereira Hind
Art Director: Gordon Rodgers
Cast: Modupe Adeyeye, Kima Allan, Nebli Basani, John McLarnon, Ainsley Jordan, Shona Mchugh