GSFF review: Burn on Arrival
Scottish Competition 1: House of Mirrors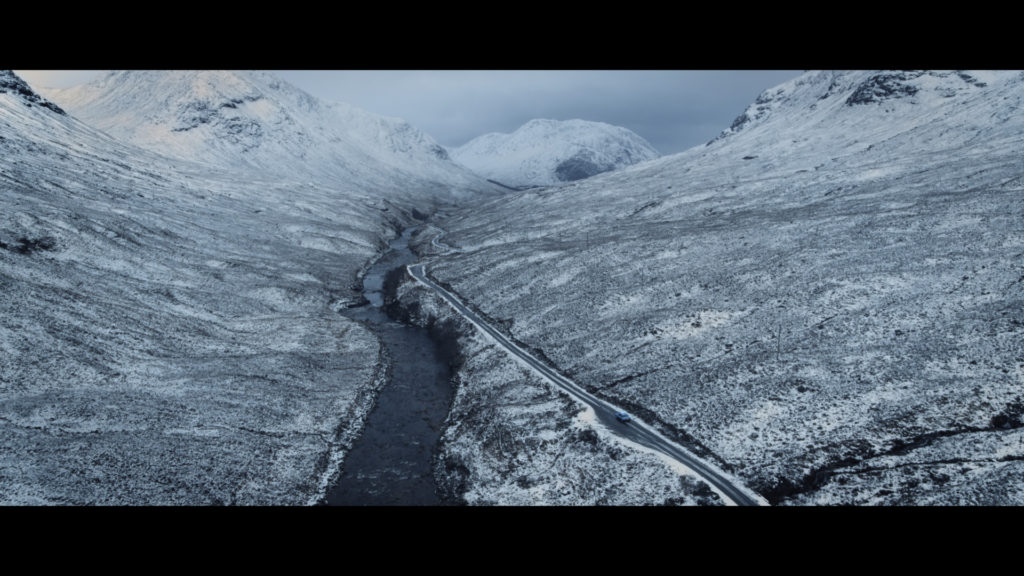 It's around Christmas time somewhere in Scotland. The year is 1995, and the country is hit by the devastation of industry that left many people unemployed. That, and increased crime rates are topic N°1 on the local radio.
Absolutely nothing is left to coincidence in Owen Gower's revenge drama Burn on Arrival that screened in the Scottish Competition of Glasgow Short Film Festival. Each step that the anti-hero Billy (James Harkness) takes, pushes him deeper into the abyss of crimes he is puppeteered into by an anonymous blackmailer. There is a strong compassion with the man who's at the brink of a nervous breakdown until the chain of events revreses this sentiment.
The film opens with Billy getting out of a cab in the middle of nowhere, dressed as Santa. He is led by instructions in a red envelope that also demands, he burns it upon reading. His first destination is a house in which people seem to know him, but he still mercilessly does what he has to do. From that moment on, nothing goes as smooth for the hitman. A car left to him by that particular someone with a plan won't start, and he gets stranded in the area with Sara (riveting performance by Kate Dickie) who happens to find him there trying to start the engine – not quite accidentally as we will learn soon enough.

Burn On Arrival is set against the backdrop of the closure of Ravenscraig steelwork which has been described as a 'national trauma' 1. Bulding the story on the idea of trauma that needs to be dealt with even if it requires looking into one's own misdeeds, Owen Gower sets his two main characters on a painful road of redemption, with completely different outcomes.
Set to the sinister score composed by Richard Canavan, the film plays with the steel blue coldness at night and blinding whitness of the snowy landscape in daylight, with Steve Cardno's photography that expands the feeling of entrapment.
Soon enough, we will get suck into the reason for this blood bath that has something to do with an arson attack on the Steelworkers Benefits that claimed lives of seven people. The past and the now clash with a tremendous force in this clever social drama clad in genre's costume.
What is the price of life, and the price of labor? And is there an adequate sum of money that can compensate for the loss of human life, or revenge for that matter?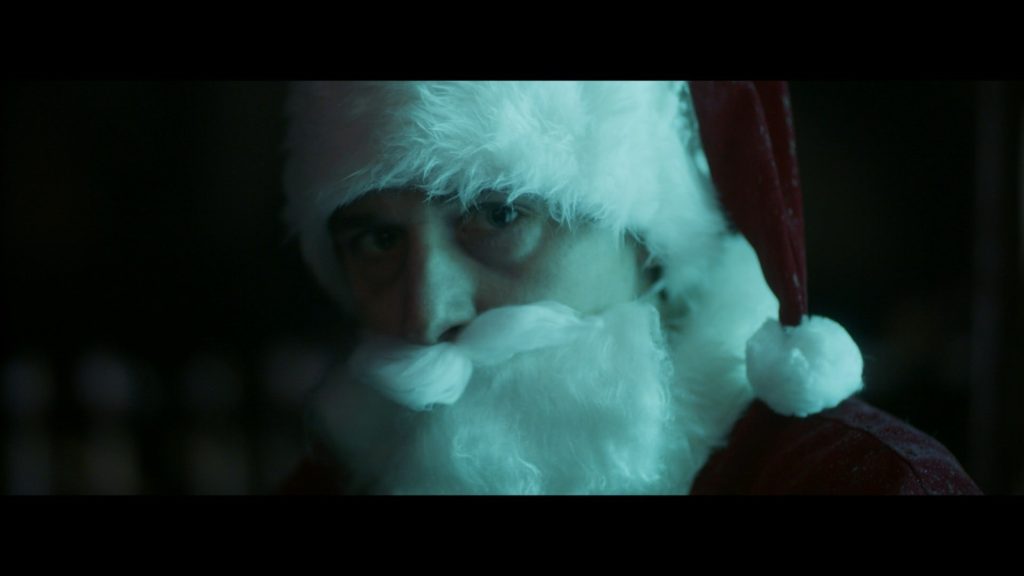 *Director's statement
---
Country: UK
Year: 2020
Runtime: 19′
Directed by: Owen Gower
Written by: Owen Gower, Amelia Lavington
Cast: James Harkness, Kate Dickie, Stuart Curlett, John Stahl
Produced by: Roisin Kelly, Sinead Kirwan, Mark Lacey
Executive Producer: Tibo Travers
Production Designer: Gail Bowman
Cinematographer: Steve Cardno
Music by: Richard Canavan
Editor: Roddy Mcdonald
Art Director: Aaron Close
Costume Design: Linzi StClair Thompson
Makeup Design: Madeleine Drewell
Sound Recordist: Alan Henry
Re-recording Mixer/ Sound Designer: Enos Desjardins
Foley Artist: Tapio Liukkonen
Visual Effects: Andrew Donaldson
Gaffer: Stuart Anderson
Grip: Richi Holt