Review: 13 Ways of Looking at a Blackbird (2021)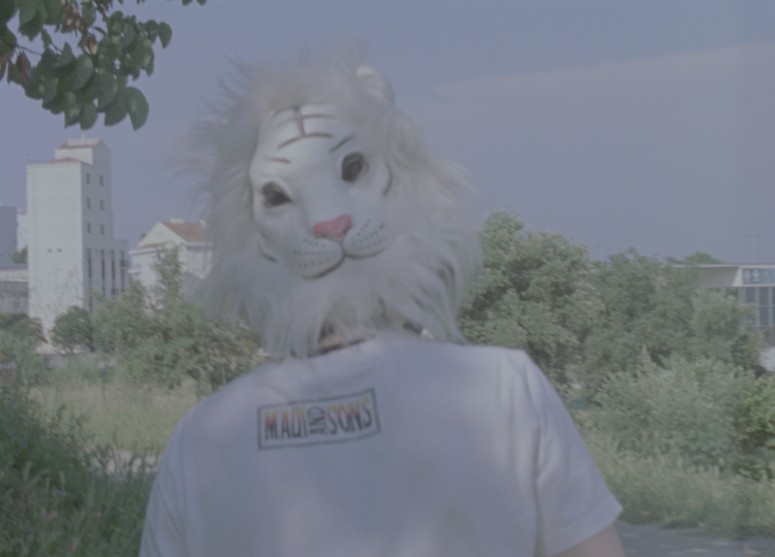 Wallace Stevens' poem Thirteen Ways of Looking at a Blackbird is being read integrally, in English, at the beginning of Ana Vaz' newest experimental film-essay of the same title. The poem might be the source of the film, but, as Vaz' work progresses, the scope widens to poetry, literature and even daily wisdom. 13 Ways of Looking at a Blackbird had its festival premiere at Berlinale's Forum Expanded section, which suits it well.
After the poem is read, it is cut to 13 chapters, translated into Portuguese to be analyzed in a fashion just a tad freer than your basic high school literature class by Vaz herself, assuming the off-screen role of a teacher, while her young friends and subjects fit into the role of students. The power of poem, the thought and the topic of observing and being observed, however, transforms the film into a work of poetry on its own terms and merits.
13 Ways of Looking at a Blackbird is a very technical film. Vaz remains loyal to 16mm tape, creating a string of freely associated black and white footage in a boxy aspect ratio that seems almost vintage, highlighting the sense of rhythm not by editing, which is at places so off-kilter that the film seems dubbed, but with manipulations in sound design based on the background noises and the noise of the film projector. In that way, it achieves its "verse metrics" and even something resembling a rhyme.
The question is if the film outstays its welcome with its half an hour runtime, and the answer largely depends on the viewers' viewpoints. As previously mentioned, it resembles a school class, which is usually not a good thing, but for the poetry buffs it might prove to be a plus. The fact is that, once we get the ropes of the structure, the film remains firmly on its predictable course, but Vaz and her collaborators manage to throw a couple of surprises into it, first by adding colour through the graphs, sketches, schemes and notes on a poem, and then by letting the film "breathe" that colour to the fullest. 13 Ways of Looking at a Blackbird is a poem to be felt rather than understood.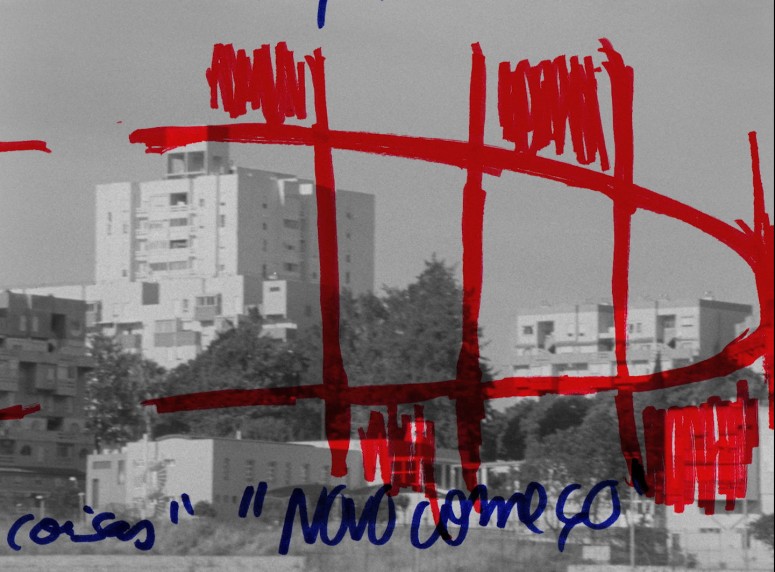 ---
Original title: 13 Maneiras de Olhar un Passaro Negro
Year: 2020
Runtime: 31' 11''
Country: Portugal
Language: Portuguese, English
Directed by: Ana Vaz
Written by: Vera Amaral, Mário Neto, Ana Vaz
With: Vera Amaral, Mário Neto, Ana Vaz, Paula Nascimento, Nuno da Luz
Cinematography by: Vera Amaral, Mário Neto, Ana Vaz
Editing by: Ana Vaz, Deborah Viegas
Sound design by: Ana Vaz
Sound by: Mário Neto, Nuno da Luz, Catarina Boieiro
Produced by: Ana Vaz, Anže Peršin
Production company: Galerias Municipais de Lisboa – EGEAC
Co-production company: Stenar Projects