Review: 27 Steps (2020)
Visions du Réel
International Medium Lenght & Short Film Competition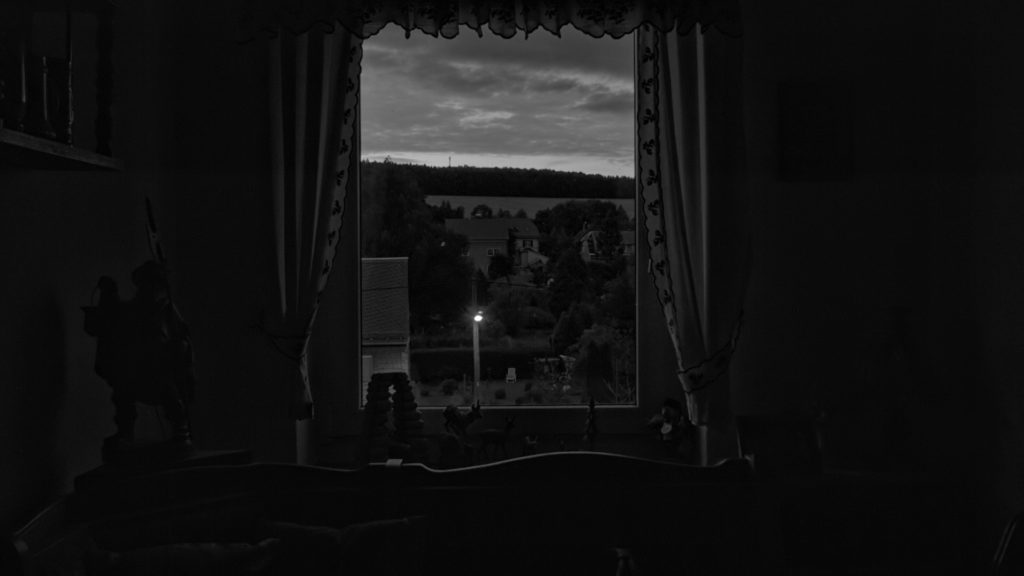 It's been over a year since we have been hit by the first lockdown due to Covid-19 pandemic, and it feels like there is no end in sight. Some things are more difficult to deal with than others, but probably the scariest of all is the prospect of losing a close family member or a friend. The hospitals are overflowing, doctors and nurses are overstrained with the combat against the virus, and falling ill from just anything that needs serious teratment is bound with risk of not getting the same medical assistance as under normal circumstances.
In her short, personal documentary 27 Steps, Andrea Schramm is dealing with the death of her father who was picked up by an ambulance on the first day of lockdown in 2020, and taken to a hospital from which he never returned.
Schramm uses images and voices instead of the physical presence of people to highlight the void her father's departure had left her, and her mother with. With an intense humming of a machine, probably coming from (or aiming at acoustically presenting the sound of) a ventilator used to support the lungs of hospitalized patients, the black and white imagery unfolds in front of our eyes, at the beggining showing the empty streets outside of the hospital, ghastly in their complete absence of humans, with only ambulance cars coming and going.
The film opens with a black screen to the announcement from a loudspeaker reminding the citizens to stay at home due to a strict curfew: "Going to work, to the doctor, or to the grocery store is still allowed. Violations will be severly punished". Such and similar warnings are marking our quarantined lives ever since the outbreak. We are constantly reminded of the severeness of certain activities that we took for granted before. Riding a bus thinking nothing, hugging someone. Having a cup of coffee with a friend. Holding the hand of someone dear to our heart who's being treated in the hospital.
"I glance through a closed window and see the neighbor's closed windows" writes Schramm in her film comment. This is the image we will get to see few minutes into the film. We are in an abandoned apartment. Photographs reveals the cold surface of a buildings facing the empty livingroom from which the shots are taken. It's broad daylight, but greyness dominates. The naked shell of this apartmeent is radically different from the enterior in Schramm's family house. Empty and souless in its abjection, this is a place of mourning.
How to deal with a loss of a loved one in these abnormal, lockdown-marked times? Nobody can come to visit and offer consolation. There are no hugs from friends, no aunts and cousins to give a helping hand. The grief is hermetic. It can be communicated only through distance.
The director has recorded her mother's phonecalls to friends and family to inform them about the husband's passing. Each conversation is different and each equally painful in a house in which every corner bears decades of memories. Voices exchange emotions, and the house puts the shared past on display: a collection of tankards, family photographs, figurines…
27 Steps is a touching, visually stunning documentary that manages to bring a very personal story close to the audience. The film had its world premiere at Visions du Réel, before it screened at Internationale Kurzfilmtage Oberhausen.
---
Original Title: 27 Schritte
Country: Germany
Language: German
Runtime: 21′
Documentary
Black & White
Production: Schramm Mattes Films
Producer: Andrea Schramm
Written/ Directed by: Andrea Schramm
Cinematographer: Sebastian Mez
Editor: Grete Jentzen
Sound Design/ Mix: Michael Krajzcok
Colour Correction: Sebastian Metz