Review: Iranian Daddy (2021)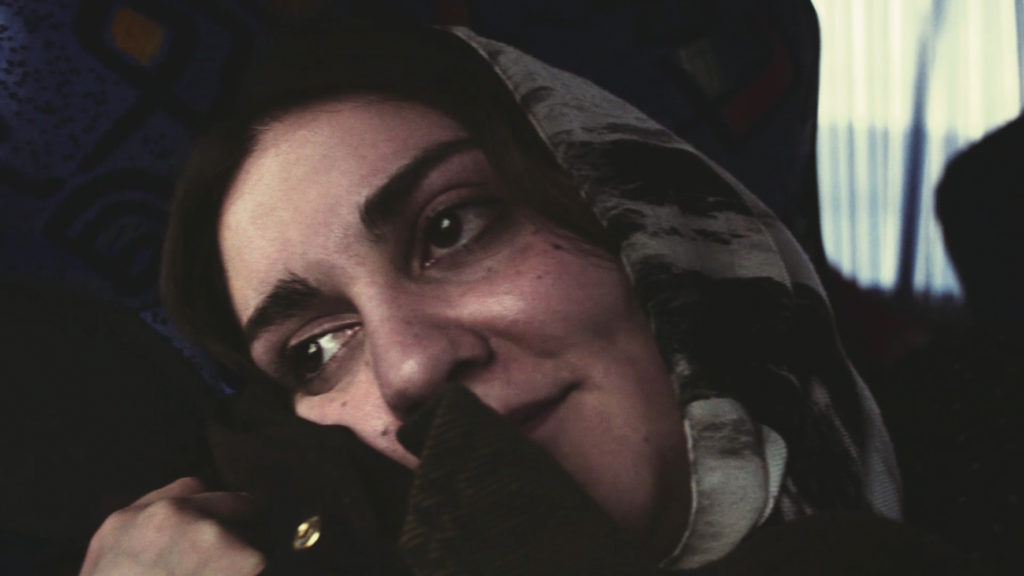 "Was it hard? Have you thought of me?" wonders the filmmaker right at the beginning of the film, reading out of one of her many unsent letters written to her father whom she never met.
In her very intimate debut film Iranian Daddy, Ida Mathilde Karlsson is set to go on a journey of discovery. She wants to explore a part of her roots, and establish the first contact with her father who hasn't try to get to know her from the day she was born. Together with her cameraman Simon Dixgaard, she undertakes a number of journeys – not just literally, but also into her inner world filled with pain, but also with dreams and expectations.
The actual physical trip will take Karlsson to Iran, and it's a spontaneous act motivated by the urge to experience the country from close-by to create a possible conversational topic between her and her father when they finally meet one day. That visit is marked by planless venturing through the streets of Tehran and even by one strange excursion to a "place without tourists", pointed to her at the city map by the hotel receptionist. The accidental encounters seen in the film don't bring much to the plate, although they most probably are of a higher significance for the filmmaker. There is dancing, swimming, and other special shared moments with new friends in Iran.
One of the central topics of Iranian daddy is the question of identity. Although raised and born in Denmark to a Danish mother, Karlsson was often confronted about her "origins" due to her looks. "If I had your hair and eye colour, but looked exactly like him then there would have been less questions from the outside" she says at one point to her mother, a woman restrained by her own upbringing: "I wasn't raised to walk and talk about my feelings because back home we only felt what grandma was feeling" .
Karlsson remembers exactly when she was asked where she's from for the first time. The rest of the things she can't recall with such precision are written down in her past diaries. Most of them are filled with thoughts about her father, with many questions asked.
Simon Dixgaard is always very close to Karlsson, attentive to her emotional state. At the same time, he is actively partaking in conversations, asking questions and suggesting potential steps.
The 'father project' doesn't end the way the director was hoping it would, and the woman gets heartbroken by her progenitor's reluctance to talk to her; the film ends as it began – by a letter that was never meant to be sent, but was important to pen and destroy as a form of final farewell.
---
Original Title: Iranian Daddy
Country: Denmark
Language: Danish, English, Farsi
Year: 2021
Runtime: 39′
Written/ Directed by: Ida Mathilde Karlsson
Producer: Emilia Moth
Executive Producer: Jesper Jack
Camera: Simon Dixgaard
Handycam: Ida Mathilda Karlsson
Editor: Anna Løvkvist
Sound Designer/ Composer: Anders Ankerstjerne
Original song "Blue": composed and produced by Tin Soheili
Colour Correction: Maria Klarlund
Production Manager: Ida Dolmer