Review: You And I (2020)
CPH:DOX
The Winner of Next:Wave Award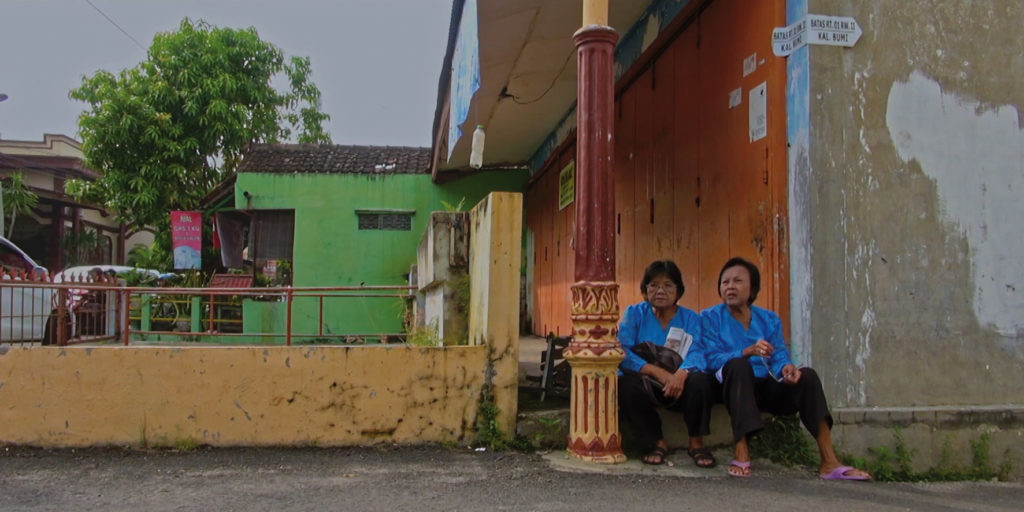 Kaminah and Kusdalini were imprisoned for their political beliefs at a very young age. They were 17, respectively 21 year old when they got arrested for the crime of singing in choirs of the communist youth organizations closely associated with Gerwani – Movement of Conscious Indonesian Women that claimed politics as a legitimate field for women. This was a reason enough to get a long prison sentence without trial, and it is during incarceration they met for the first time, to never separate again.
Gerwani's ideology wasn't to the taste of the new dictatorship 'Orde Baru' (New Order)* not only for its leftist ideas, but also for its resistance to 'kodrat vanita' (woman's nature) – which '"positioned women as subordinate to the household and the family as mothers and wives, while men were the breadwinners".** The members of this organization were persecuted as mercilessly as members of the Communist Party of Indonesia after the Thirtieth of September Movement in 1965 which brought the Anti-Communist Purge led by Suharto.
The feature debut You And I by the Indonesian filmmaker Fanny Chotimah is documentary about the two survivors of the Indonesian Mass Killings (1965-66). The term "survivor" is deliberately used as the replacement for "victim", treating Kaminah and Kusdalini as survivors with dignity. By choosing two inseparable friends who went through thick and thin together, Chotimah wanted to draw a relationship between the personal memory and the memory of the country.***
The shooting started in 2016 and finished in 2019, when a sudden turn of events changed the way the film was shaped. Only four years older than Kaminah, Kusdalini is very fragile. At the beginning fighting against dementia only, towards the film's half she suffers a stroke which marks the beginning of the end to a half-a-century long friendship.
Fanny Chotimah opted for the fly-on-the-wall approach for the most of the film's 75 minutes. In this way, the connection between two women – a friendship that causes awe and admiration, a selfless, strong bond that doesn't suffer even during the most challenging times, is shown in its genuine form.
Making You And I wasn't completely risk-free. Since communism is still heavily stigmatized, Kaminah and Kusdalini were worried about the film crew's security. In their home, there is a picture of Sukarno hanging on the wardrobe door, and they regularly attend meetings with other survivors. Together, those who went through hell are still trying to make the government act to uncover more mass graves and rebury the victims.
Chotimah first got acquainted with the story of two friends through the book 'Winners of Life' (Pemenang Kehidupan) by the Indonesian photographer Adrian Mulya and the writer Sri Muyahati, dedicated to 22 women who were persecuted by Suharto's regime in 1965. With You And I, the director paints the final chapter of women's togetherness.
The film had its European premiere at CPH:DOX, where it bagged Next:Wave Award.
---
Original Title: You and I
Country: Indonesia
Language: Indonesian
Year: 2020
Runtime: 75′
Produced by: Tazia Teresa Darryanto, Amerta Kusuma, Yulia Evina Bhara
Directed by: Fanny Chotimah
Camera: Ika Wulandari, Agustian Tri Yuanto
Sound Recordists: Dewi Novitasari, Prima Tito
Editor: Angen Sodo
Additional Editors: Franciscus Magastowo Herman
Colourist: Nadya Sabrina
CGI Artists: Alex Kurdi, Adi Siswanto
Sound manager: Mangkils Hasan
Re-recording Mixer: Ade AP
Foley Ambience Mixer: Alpianai
---
* Suharto's New Order: Development of Indonesia under Authoritarian Rule
**quote from Wikipedia
***DocWire talk with Fanny Chotimah