Cannes review: Anxious Body (2021)
Festival de Cannes
Quinzaine des Realisateurs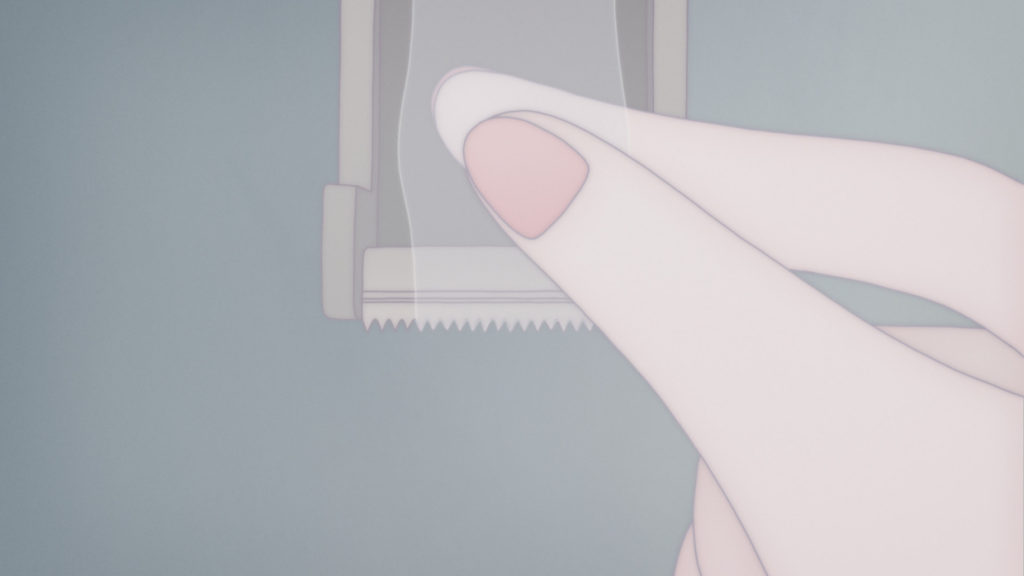 A woman's hand cuts off a preassure-sensitive tape and her curiosity is awaken. How would it feel to touch it? Is its surface rough or soft? How does it feel to touch other objects with it? Other living beings? Any odd thing, one's own skin, a snake's tongue? Can you measure the world in cellophane tapes?
Yoriko Mizushiri's film Anxious Body is a 2D animated exploration of the unexplainable sensations in our bodies when we feel something, and the urge to go behind them. She is imagining body's reactions to something still undefined and new, when it becomes anxious. It either cramps or stiffens, or becomes excited and even just slows down to 'think.'
Mizuhiri's charmingly constructed world of inner search for answers about our immediate environment is full of shapes and misshapes. The lines merge and part, they join in new forms, more geometrical, structured, to dissolve again. A body doubles, or does it? Is it two bodies joined in one? Maybe we don't see two bodies at all, but two pieces of cloth gently touching each other. The movement of lines is full of shape-shifting. One emotion transfers into another in search of its proper place. Sometimes that journey is long, sometimes it takes just a small step to feel at home.
In just five minutes of its runtime, Anxious Body suceeds showing in its unique artistic way how human emotions get projected onto the body. The film had its world premiere in Directors' Fortnight selection of Cannes Film Festival.
The film was commissioned by Towada Art center, and realised with the support of Centre National du Cinéma et de l'image animée.
---
Country: France, Japan
No dialogues
animation
Runtime: 6′
Director/ Storyboard/ Animator/ Editor: Yoriko Mizushiri
Produced by: Miyu Productions, New Deer Inc.
Producers: Emmanuel-Alain Raynal, Pierre Baussaron, Nobuaki Doi
Commissioned by: Towada Art Center
Curators: Kodama Kanazawa, Meruro Washida
Sound: Yuka C. Honda
Sound Mix: Seigen Ono
Distributed by: Luce Grosjean-Miyu Distribution