Cannes review: Orthodontics (2021)
Festival de Cannes
Short Film Competition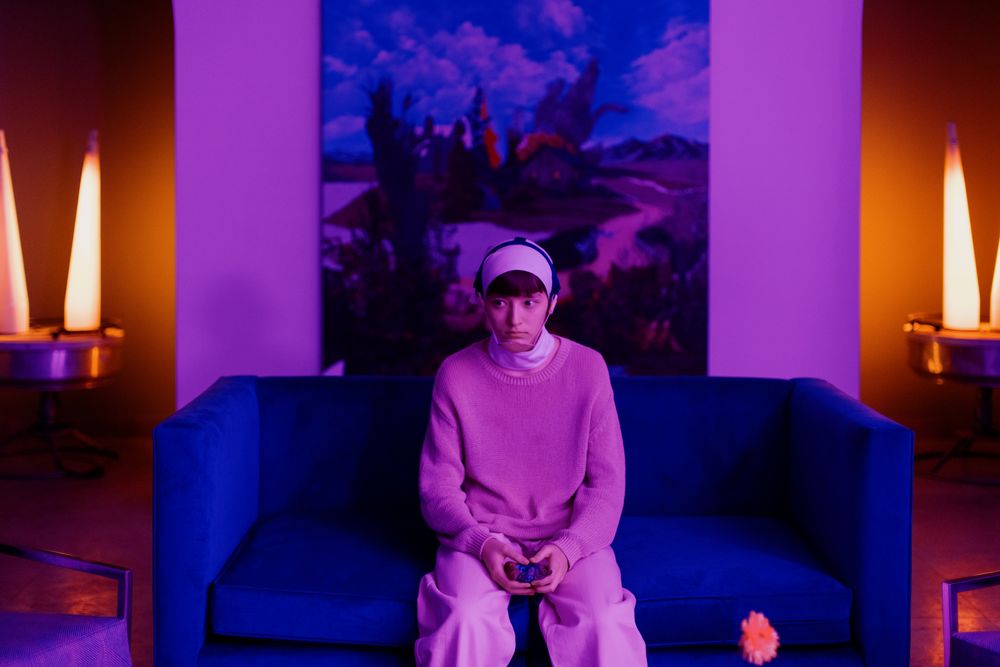 Premiering in the Official Short Film Competition of Cannes 2021, Mohammadreza Mayghani's sophomore short film – in part based on some incidents during his teenage years – is a striking and gently surreal exploration of two girls, dentistry and the untold taboos of society.
Amitis (Maryam Hossieni) and Sara (Yas Farkhondeh) are two teenage girls who are hanging around a medical facility, undergoing various procedures to 'make them better': for example, Amitis wears a complex contraption to alter the shape of her chin under threat of possible surgery. As they hang around, they play games, dance to music and ogle their training coach. But in the strange circumstances, their relationship takes a strained turn which soon leads to a dark conclusion.
Much of Iranian cinema is steeped within a realistic aesthetic, often exploring a cramped urban existence and a society constrained by oppressive tradition. Awash with pastel colours – our main protagonists wear suits of blue and pink – Orthodontics presents us with a world that is markedly different. Instead of the confines of suburbia we have big, empty spaces in which the characters are dwarfed. In part this indicates a comfortable, middle-class existence which often comes with a removal from the cramped pressure of everyday existence. But our teenage protagonists sometimes look as if they're lost, specks in an oppressive world which demands a certain amount of conformity. Certainly, on a narrative level, Amitis is treated as something of an object, dragged to 'corrective' appointments at the behest of a mother and doctor working under the assumption of they know what's best for her. This contrasts with the moments of Amitis and Sara alone which – in the first half of the film at least – see them explore their own agency as they have fun playing computer games and dance.
There's also a sense of a relationship that goes deeper than friendship – a moment of intimacy near the beginning is given a surreal edge and is brushed off while the latter moments speak of deep rooted insecurity over one's identity, sexual and otherwise.
Those who saw Baran Sarmad's short Spotted Yellow, which premiered at Locarno 2020, will find many tonal and aesthetic similarities with Orthodontics. This is unsurprising as Mayghani wrote the script for Sarmad's film while Sarmad worked as production designer and executive producer for Orthodontics. Yet, Spotted Yellow displayed a certain amount of ease and innocence while Orthodontics has a much darker undertone. Indeed there is something almost Lynchian about proceedings. This is not only narratively – there's a certain level of the dreamlike and surreal here, with incidents receiving little explanations – but also tonally, as a surface level is scratched away to reveal darkness and confusion.
An affecting and remarkable piece of work, Orthodontics both works as a dark evocation of teenage confusion and fear as well showcasing an outstanding voice in contemporary Iranian cinema.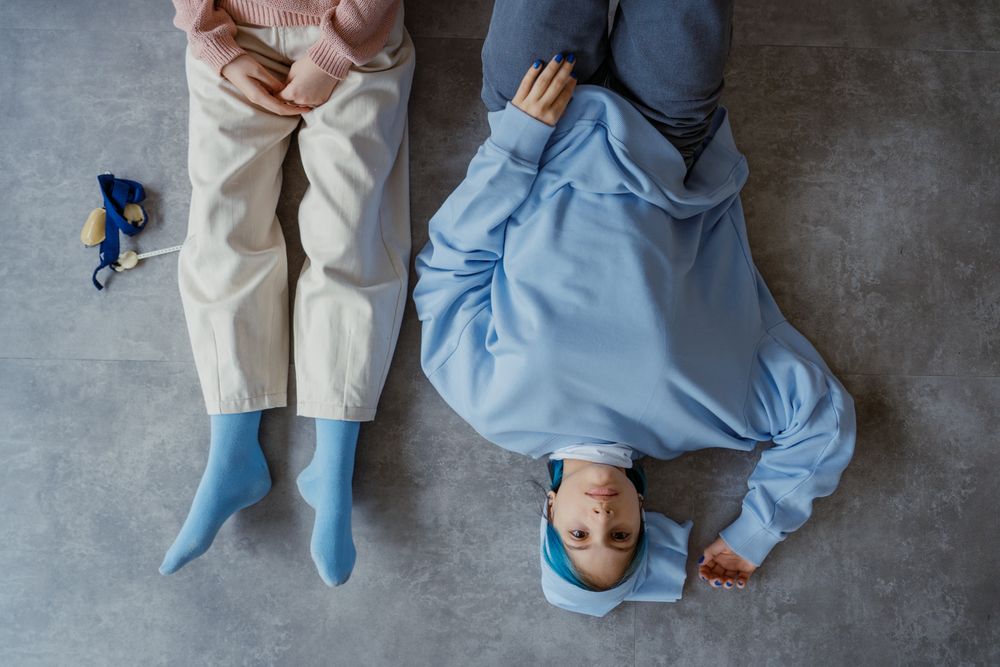 ---
Year: 2021
Runtime: 14
Country: Iran
Language: Persian
Directed by: Mohammadreza Mayghani
Cast: Maryam Hossieni, Yas Farkhondeh, Arezou Ali, Mehdi Sadr
Producer: Mohammadreza Mayghani
Editor: Pooyan Sholevar
Cinematography: Behrouz Badrouj
Screenwriters: Mohammadreza Mayghani