Cannes review: In the Soil (2021)
Festival de Cannes
Short Film Competition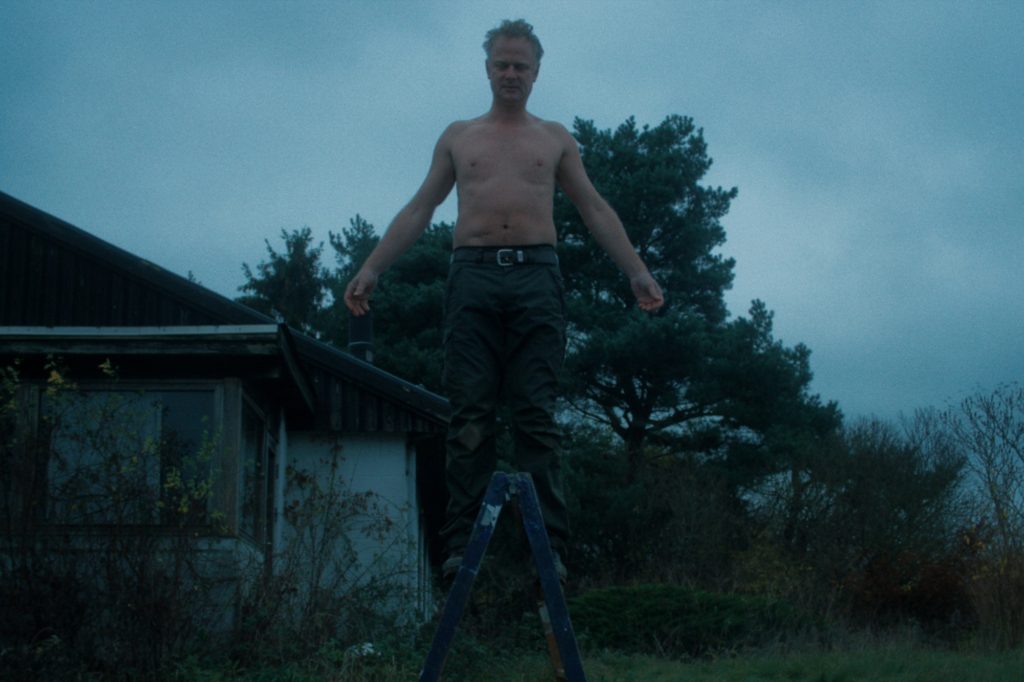 At this year's edition of Cannes Film festival, Sandra Gulderg Kammp is seen playing lead roles in two Danish genre shorts – Nicolai G.H. Johansen's vampire, blood-stained, coming-of-age drama Inherent which celebrates its world premiere in Semaine de la Critique, and in Casper Rudolf's Short Film Palme D'Or contender In the Soil, one among quite a few offbeat choices running for a major award in the official competition.
More a psychological study than straightforward genre piece, In The Soil is creepily observant of unsettling changes in a small household of two, or rather – outside its doors, in the backyard. 'Home' is a place of neglect in which parent-child roles get reversed, and the third invisible, sneaky 'character' takes over: mental illness. Horror elements such as the eerie, nerve-scratching music by the comsposer Andreas Westmark, noctural nightmares and day-time visions outline its progress.
Karolin (Guldberg Kammp) lives alone with her mentally unstable father (Thomas Guldberg Madsen) on the countryside in a secluded farmhouse, where the only sound of other living beings comes from the tall grass and towering trees. This is the type of a place one would like to spend summer holidays in peace and quiet, surrounded by beautiful greenery. But the nature of that calmness is treacherous and echoes Hercule Poirot's words in 'The Murder of Roger Ackroyd' (2002) that the fields that are green are the secret burial places of murders most hideous, and that the birds sing only briefly before some idiot in tweed shoots them.
There is no idiot in tweed appearing in Casper Rudolf's film, just a man losing his mind to the 'voices' reaching to him from the soil, calling him to join them through what it seems to be a very precise ritual. He digs manically for what he believes to be the only thing he needs to do.
Caspper Rudolf continues his path of genre-themed explorations of human conditions wonderfully given in his two previous shorts. In Red Lipstick, Blue Lips (2015), the story revolved around a young man with the secret attraction to autoerotic asphyxiation, and in his black & white hair-raising horror The Mare (2018), a mysterious girl found in the wood in the state of alleged distress, creeped out anyone who ever came in touch with her.
In The Soil was nominated for Short Film Palme d'Or and Cannes Short Film Special Distinction.
---
Original title: Det er i jorden
Country: Denmark
Language: Danish
Year: 2021
Runtime:
Produced by: Sofie Odgaard
Written/ Directed by: Casper Rudolf
Cinematography: Tobias Scavenius
Original score: Andreas Westmark
Edited by: Louis Bülow
Sound Design: Marie Dollerup Nielsen